Tea is produced from natural farming garden at high mountain located near Myanmar Border. Tea has been aged in Malaysia for a few years. It gives a bold drinking sensation with herbal-like note and a hint of dried fruity aroma.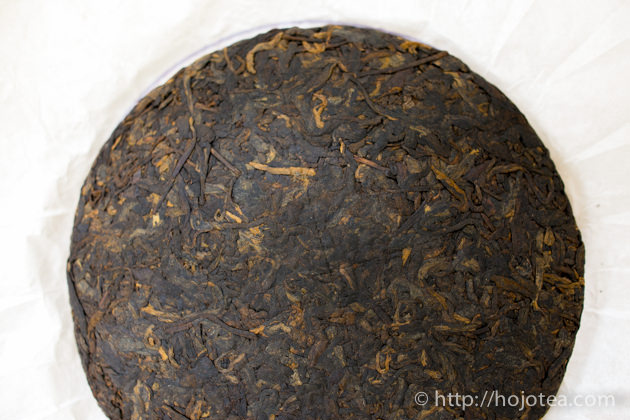 Bao Dao Shan is the famous mountain in Feng Wei, Zhenkang county( 鎮康県鳳尾). It is the mountain located very close to the Myanmar border.
Steep Rocky Mountain like a blade
Bao Dao Shan is a steep rocky mountain. To me it looks like the blade of a saw. In Chinese, the name Bao Dao means Thin Blade. In any case, the Bao Dao Shan looks exactly like blades. When we saw this mountain for the first time, I could hardly imagine there were tea gardens. But there are quite a number of tea gardens located along the slope of this mountain.
In Bao Dao Shan, we found some tea gardens practicing natural farming style. They use no fertilizer and not to mention pesticide. Our aim is to achieve the clarity in taste. Tea from the natural farming gardens gives a clear and transparent drinking sensation. We have selected tea garden that is completely left unattended and it turns into a wild.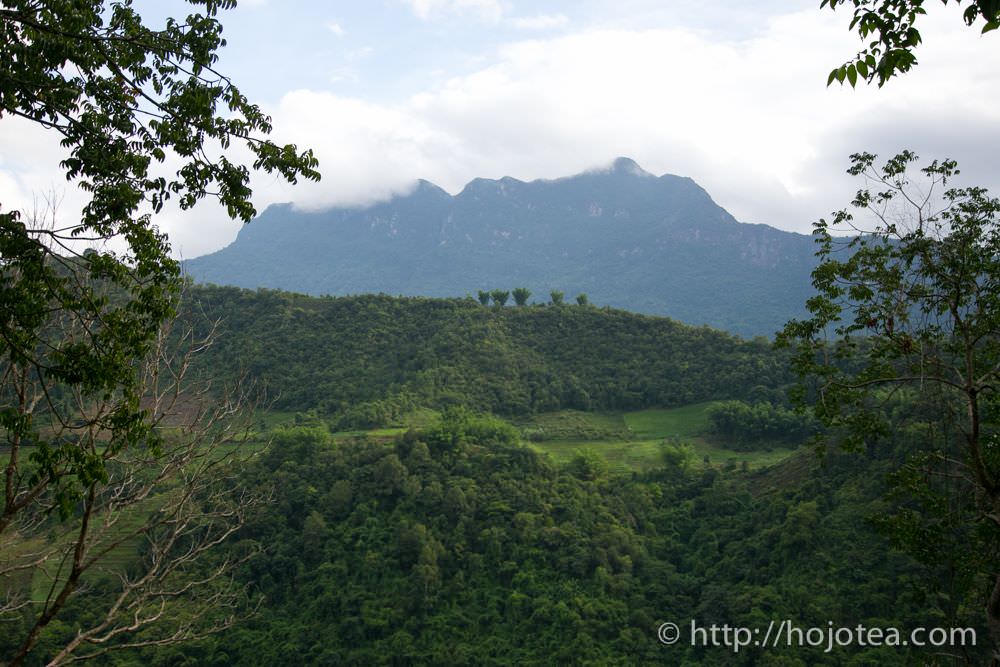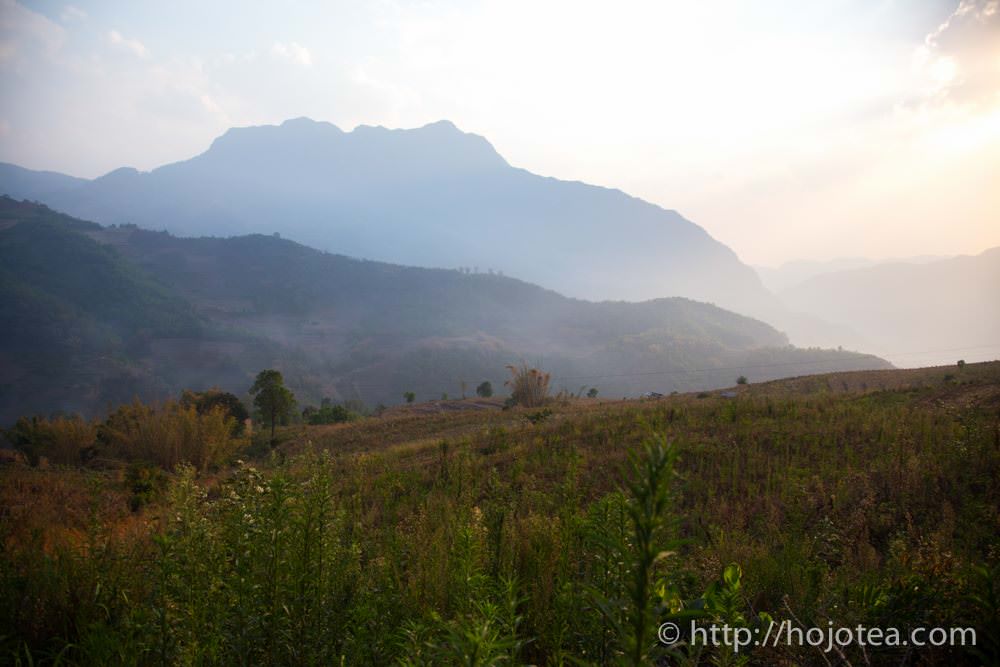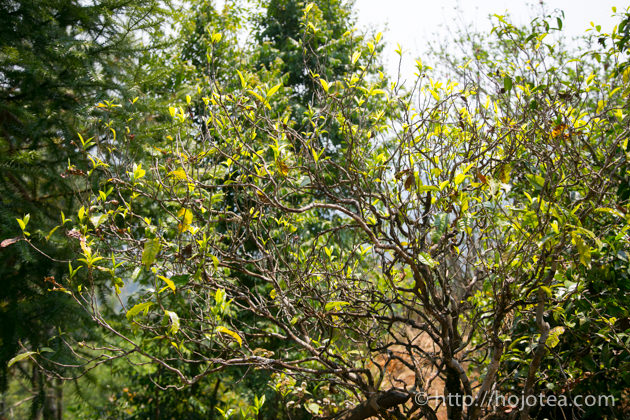 Long-lasting flavor like quality raw pu-erh tea
We purchased the mao-cha of Bao Dao Shan Ripe Pu-erh tea produced in 2016 and compressed it into 357g cake. It is produced by the tea manufacturer whom we have being working with since 2013. At that time, we have told them about our requirement on ripe pu-erh tea, and finally we managed to obtain the tea that meet our requirements.
In Yunnan, most of the teas collected from the quality tea garden is processed into raw pu-erh tea. It is because there are huge demands of raw pu-erh tea in domestic market, and normally the raw pu-erh tea can be sold at higher price than the ripe pu-erh tea. In addition, the quantity of good quality tea is limited. So, in most cases, it is very rare that the high quality tea is processed into ripe pu-erh tea since most of tea manufacturers are not willing to conduct the fermentation if the quantity of tea is less.
Bao Dao Shan is made of tea which quality is equivalent to the fine raw pu-erh that we are usually introducing in our lineup. This tea is the single origin tea. It is made of only the first spring-plucked tea and not blended with any other tea collected from summer or autumn. In the production of ripe pu-erh, the frequency of agitation and aeration determine the final quality of ripe pu-erh tea. Thanks to the efforts of our tea manufacturer that they frequently agitate the piled tea at the exact timing, it promoted the fermentation of aerobic bacteria and generate very sweet dry-fruity flavor like dried dates. It gives no earthy or musty odor at all. This tea can be enjoyed now, or if you prefer a stronger flavor, you can keep tea longer for further maturation.