The authentic wild tea is the wild tea tree found in the mountain, and it is not a type of tea tree grown by human. Nowadays, there are many wild teas available in the market, it's the type of tea called Camellia taliensis, which is grown as a garden tea.
The authentic Wild tea gives deeper aftertaste, with clear drinking sensation and an intense flavor reminiscent the fresh tree bark in forest. It ages well, especially with Malaysia weather. After aging, tea gives an sweet note like wild raw honey. It has smooth drinking sensation, and not musky or woodsy note, and not astringent or bitter.

This wild tea is harvested once a year by locals minorities from the forest. It contains high mineral content, which makes our body feel relax.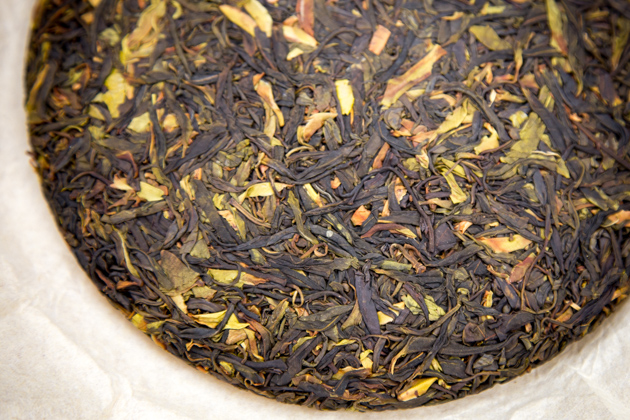 We started to introduce Da Xue Shan Wild tea since 2010. But 2020 version was completely renewed. This year, we changed the source of tea, the producers and the production method too.
Why wild tea is delicious
Wild tea tree is not the tree planted by human, but it is the tea tree grown naturally in the mountains. It is a particular type of tea called Camellia taliensis.
Some people may think that the taste of wild tea is not easy to accept. Because the word "wild" is often associated with roughness, bitterness, astringency, etc.
But if you think carefully, wild food always gives excellent taste, just like wild mushrooms, wild herbs, wild fish, wild shellfish, wild vegetables, and other wild ingredients are overwhelmingly delicious. What wild food have in common is that its taste is very clean yet complex, and the aftertaste is very strong. When you drink wild tea, the taste is rather sweet and flavor stay on our palate for a long time.
We found the new source of wild tea in Da Xue Shan
Last year, while staying in Yunnan for two months, I visited various places in Lincang and gathered information to develop new resources of wild tea. I once visited a small village in the remote mountain through the introduction by our tea friend. We met our friend's relative who is making a living with bracken. They collect bracken in spring, process it into a dried product and then supply to a buyer. Their village is located nearby Da Xue Shan. According to them, those bracken are supplied to Japan for making Sansai Soba or Udon.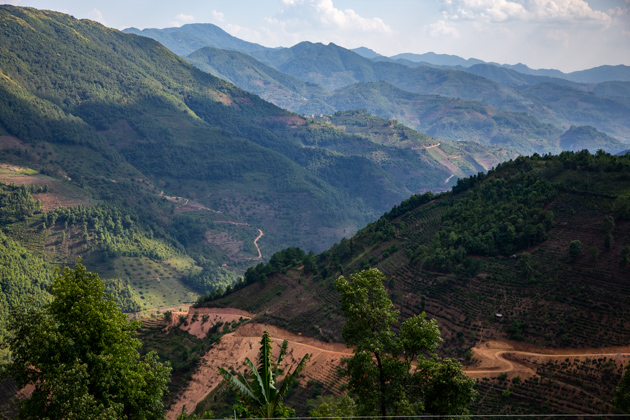 They knew in great detail where wild tea was growing, as they wander the mountains in search of bracken all the time. To my surprise, they were quite wealthy. The income from selling bracken is surprisingly good and therefore, they are not really interested in wild tea. They taught us which village to visit and who to look for.
Thanks to their introduction, we got to know some people and we succeeded to find the new resources of wild tea in Da Xue Shan.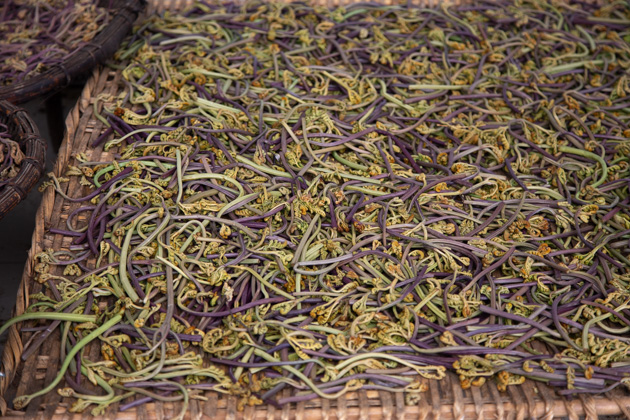 This year, to get the fresh tea leaves of this wild tea, I asked our long-term tea manufacturer to secure the material. We have been working together for many years in producing Yunnan teas.
In order to obtain the fresh tea leaves of wild tea, it is necessary to confirm the order quantity in advance. Besides, it is a must to go to the villager's home early on the day they collect the fresh tea leaves, and wait on the spot to pay cash to them to grab the right quality of the fresh tea leaves.
After all, it is not easy to secure the genuine wild tea as it is so rare and in high demand. The reason I used the term "genuine" is because in recent years, Camellia taliensis is widely planted in common tea gardens. Nowadays, those farmed Camellia taliensis has been often distributed in Yunnan as "wild tea". In fact, more than 95-98% of what is called wild tea in Yunnan is this type of tea. Even if these teas are wild species, they are not exactly the wild tea because they are cultivated by human hands. The most importantly, the taste of those farmed Camellia taliensis is not as great as the genuine wild tea.
We made an improvement on process in 2020
Starting from this year, we wanted to improve the process of making wild tea, so we changed the tea maker. We outsourced wild tea to a person who currently produces most of our pu-erh tea.