Very rare and limited supply of genuine wild tea
The total area of Yunnan province is 3,940,000 square km and it is even bigger than the size of Japan. Out of its large area, 90% consists of mountains. The mountain in Yunnan is very rich in many natural resources. The wild tea is one of them. Since long ago, the villagers used to go to the mountain in spring to collect wild tea leaves and process into dry tea leaf. They drink it as tea, and sometimes use as medicine.
The wild tea refers to the native plant naturally grown in the mountain; it's not planted by human. Certainly, it is different from those old tea trees or so-called ancient tea trees that are planted by human very long time ago. It is also different from the bio-dynamic or feral garden.
Our wild tea belongs to the species called Camellia taliensis, it is the very closely related species of Camellia sinensis.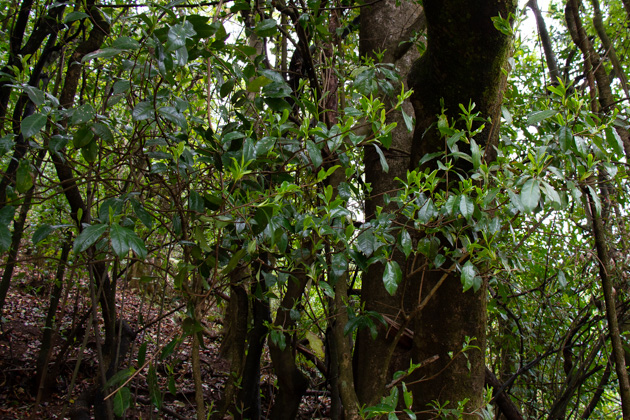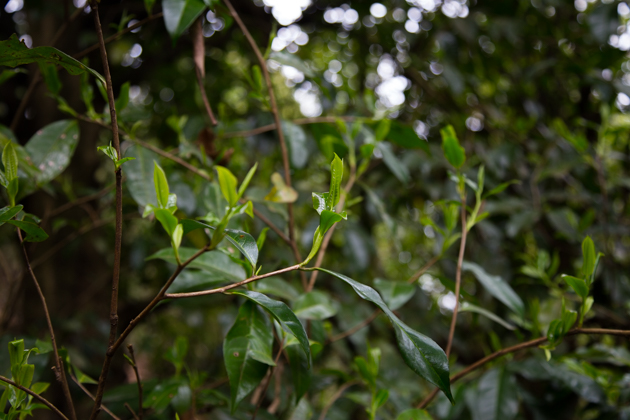 In recent year, the wild tea is getting very popular in Yunnan. Hence, there are a number of Camellia taliensis planted in tea garden. The local people call Wild tea as Shancha (山茶), which means mountain tea. Confusingly, the locals also call Camellia taliensis as Shancha even if they planted it in "tea garden". We noticed that the local people are not clearly distinguishing between the genuine wild tea found in the deep mountain and human-planted Camellia taliensis. Therefore, it is essential for us to directly access to the source of real wild tea trees and follow up the entire tea making process.
In past years, we have been continuously staying in the core tea production area in every spring, thus we are very familiar with the characteristics of real wild tea, and we have built up firm collaboration with locals. As such, we can ensure the real wild tea is collected and processed rightfully, and not being switched to human-planted wild tea obtained from ordinary tea garden.
We are particularly interested in the real wild tea found in deep mountain. It's usually found in far remote location. In fact, if you compare the taste side by side, the difference between the real wild tea and the garden Shancha is very distinctive. The real wild tea gives very clean flavour and clear drinking sensation, with extremely smooth and long-lasting aftertaste, while the garden Shancha gives light and shallow aftertaste, and generally its flavour and taste is not very clean. It is like comparing the taste between farmed mushroom and wild mushroom, or farmed herbs with wild herbs.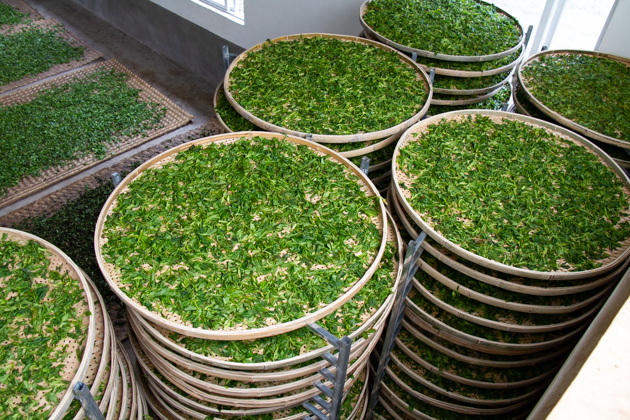 Our Wild Tea is not bitter at all
Many people are afraid that wild tea may taste bitter. However, our Da Xue Shan wild tea is not bitter at all. Instead, it gives sweet taste and very refreshing flavor like flowers, fresh herbs or grapes. The wild tea of Camellia taliensis generally gives very appealing flavour. So those who likes flower tea may like this tea too.
In fact, there are some variety of Camellia taliensis gives very bitter taste like certain medicines. In particular, the wild tea from Ai Lao Shan tends to be quite bitter. Nevertheless, our Da Xue Shan wild tea has no bitterness.
Cold water brewing
I usually brew wild tea using boiling hot water. Interestingly, it gives very delicious taste if you brew it in cold water too. My friend shared this brewing method to me. Initially, I was a little skeptical about cold water brewing of wild tea. However, I was pleasantly surprised by the outcome. It gives completely different cup characteristic from hot water brewing method, and it's wonderful! I suggest you to give it a try.
Usually I steep 5g of tea in 1 liter of water for half a day. If you remove the tea leaf and keep it in a fridge, it lasts for a few days. The flavor and taste are better if you use the water that has been boiled once and cooled down.
Functional effect of Wild Tea taught by the villagers
The people live on the hoot of mountain told us that this tea works well for constipation. My elder son tends to have this problem. So, I used to give him Da Xue Shan wild tea and it seems really works. Hence, I am starting to believe it really helps to ease constipation. The wild tea is extremely rich in natural mineral content. It improves blood circulation and keeps our body warm. It is good for those who have poorer blood circulation.
Da Xue Shan Wild White Tea 2019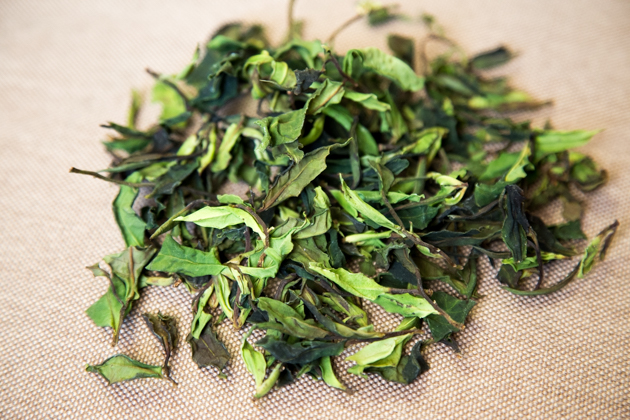 In making white tea, we conducted withering process for a few days in order to enhance its natural floral flavor. The fresh tea gives green grassy flavor, and after some time, it will change to sweet floral note. And if you manage to keep the bag of tea unopened for a few years, it will develop strikingly sweet flavor like raw honey. In our tea warehouse in Malaysia, thanks to the tropical weather, one year is good enough to develop sweet honey flavor. After aging it, the maturation of teas seems very ideal.