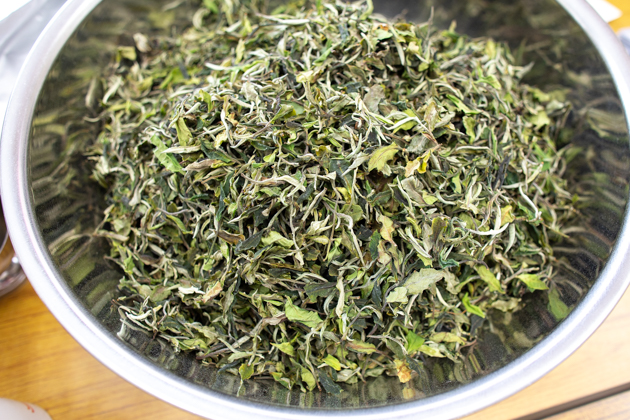 High Mountain White Tea is made from the tea plucked with 1 bud and 2 leaves standard grown at 2100-2300m altitude. It has very soft taste and the flavor reminds us of honey, citrus, peach herbs, and Japanese Shiso. We only produced very limited quantity.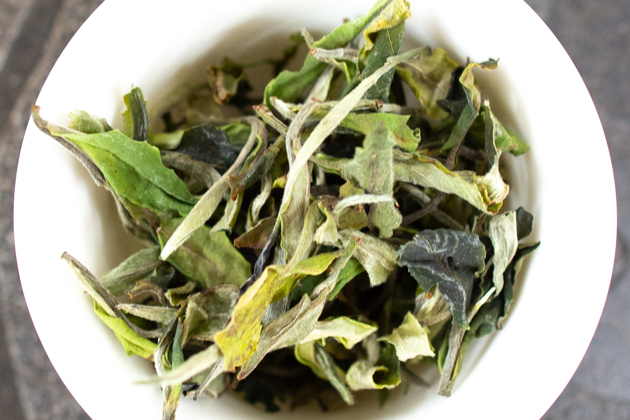 Tea garden left unattended for 30 years
The High Mountain White Tea is made in Zhenkang county in Lincang. The garden is located nearby Bai Yan Shan surrounding area. The age of tea tree is more than hundred years old. This particular tea garden has been left unattended for more than 30 years, no human cares and tea trees already becoming half-wild.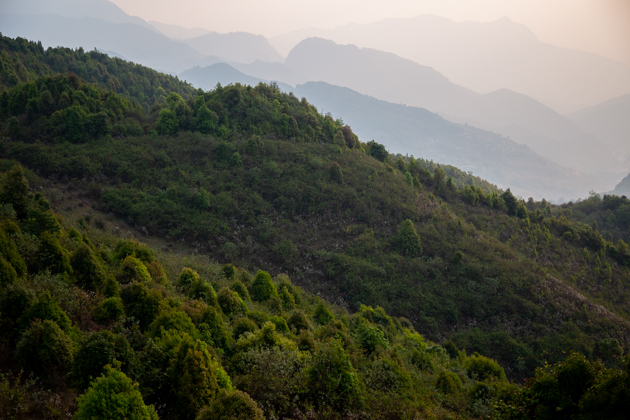 Please refer to the following article about Bai Yan Shan. https://hojotea.com/en/posts-230/
Muscatel flavor produced by the insects
In addition to the features that High Mountain White Tea were the old tea trees grown at high altitude, there is one more point that makes the high mountain white tea very unique. This tea garden is exposed to strong sunshine. Generally, the flavor of tea from garden with good sunshine becomes very bright with up-lifting refreshing note. Besides, because of tea garden was left unattended for many years, no pesticide is used and no pruning was carried out, it becomes a well-balanced ecology. Thanks to the green flies that attack tea leaves, tea has developed a sweet note like honey. Tea leaves that were attacked by these green flies will produce terpenoid in order to resist insects' attack. It is just like the antibody of human. Interestingly, these substances happen to produce muscatel flavor. This flavor becomes more noticeable when tea is more fermented or aged for a few years. We believe that High Mountain White Tea will also produce a muscatel flavor if it is stored for more than a year without oxygen.
Outstanding quality thanks to the high mountain weather
When we talk about the quality of tea, vegetable or fruits, the higher altitude is essential for good quality. So, we always work very hard to look for the tea from high mountain (above 2000m). At the high altitude, it is just like the alpine weather. Thanks to the diurnal shift, there is very strong sunshine in a day time and the temperature is higher, yet it is very cold at night. Tea will carry out the photosynthesis effectively in a day time thanks to the strong sunshine and warm temperature. On the contrary, the sudden drop of temperature at night slow down the activity of tea and therefore tea constituents remain abundantly in tea leaves. This is the reason why the high grown tea is very rich in taste and flavor.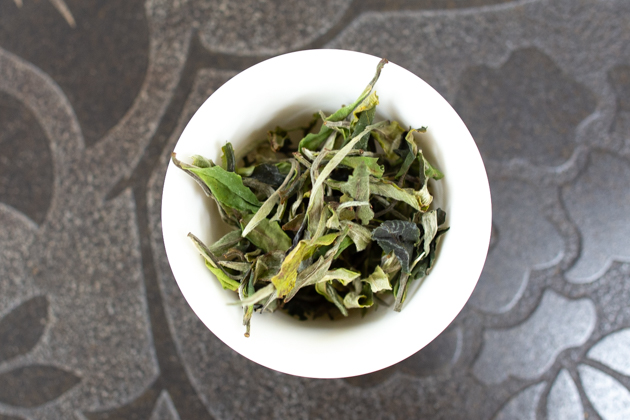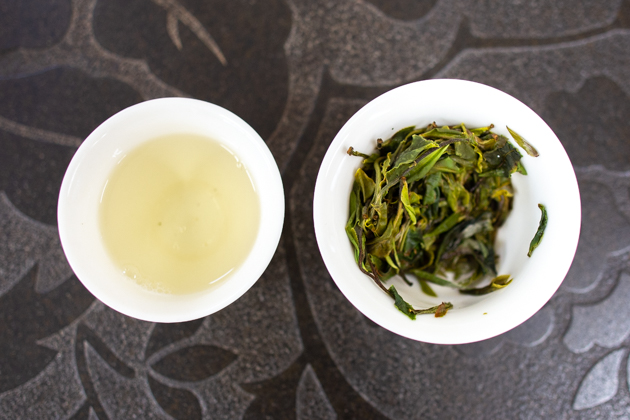 This tea has very strong finish and the flavor is very refreshing and lasting. Other than brewing this tea with hot water, it is also very nice to drink if brewing in cold water. You may also enjoy the changes of keeping it for more than a year without opening the bag. It will develop sweet note like honey and muscat.