Mang Qing Raw Pu-erh 2013
This Raw Pu-erh tea is a delicate tea with refreshing fruity note like dried mangoes. Tea is not bitter or astringent, so children will be able to enjoy this tea too.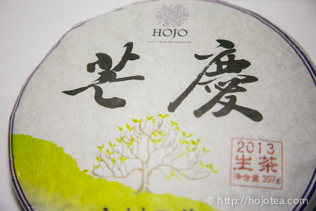 Mang Qing raw pu-erh tea is harvested in the area of Lincang. The center of Lincang is a relatively developed city, but it takes more than 10 hours by bus from here to the tea producing area. Many mango trees are also planted in the surrounding area of Mang Qing tea, and the mango festival is held in summer. The word Mang (芒), is mango in Chinese, and this mountain is locally called as Mt. Mang-Qing. The iron-rich soil produces rich and sweet taste in tea. In addition, Mang Qing tea has a light body, so it does not have a heavy sensation, and it has a refreshing, fresh and transparent taste.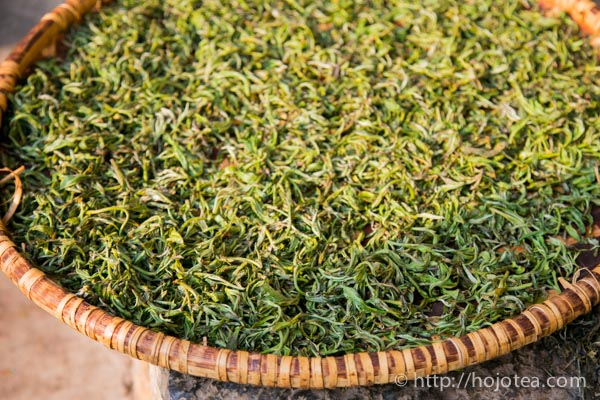 The new tea of ​​Mang Qing is like a white tea characteristic, and after aging it for some years, it produces sweet fruity scent
This tea is produced by minority ethnic called the Lahu. Since the production facilities are relatively well-equipped, the temperature is well-controlled during the pan-frying process, and as a result, this tea is processed well. It is a very easy-to-drink tea with no burning odor or smoke scent. The scent is weak when it was fresh, it smells more like a white tea than pu-erh tea. After aging it for some time, it's now giving stronger aroma and become an "easy-to-understand scent" even for people who are not familiar with Pu-erh tea. After 5 or more years of aging, it has a strong sweet aroma like sugar cane, raisins and dried figs.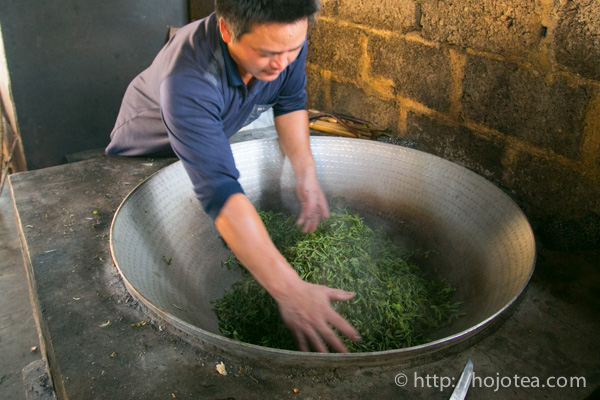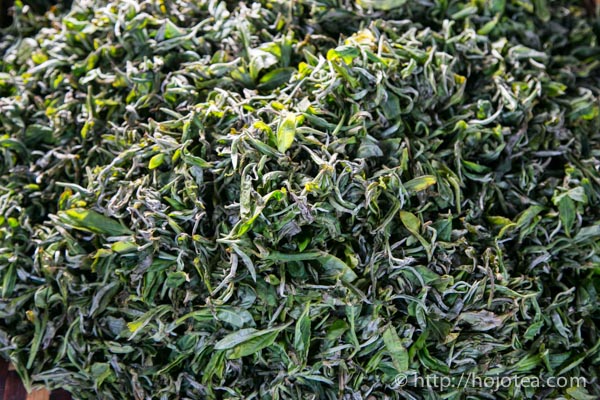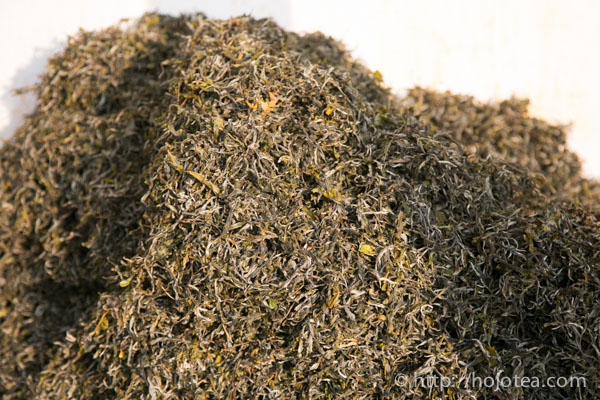 The loose tea (Mao Cha) before compression

Minerals that make you tea drunk
Because of tea is rich in minerals, drinking tea makes your body warm, and if you drink too much, you will get "tea drunk" feeling. By drinking this tea, you can relax. So, it is recommended to drink it when you are tired. When hot water is poured into the tea leaves, the water quality changes, and the taste of water become softer, probably because of minerals exude from the tea leaves. The smooth texture, deep richness, and soft taste that goes down your throat will make you more addicted when the more you drink it.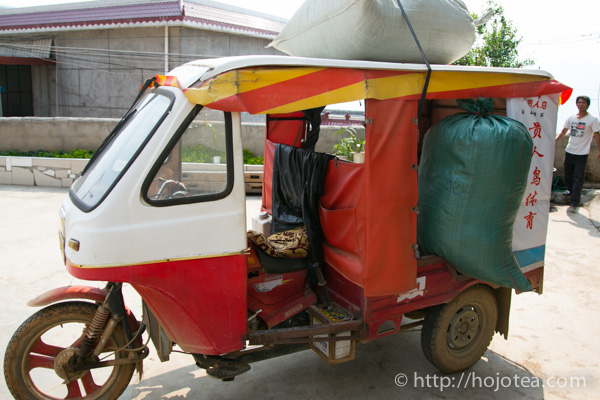 The tea we bought was actually carried out to the city. This will ensure that the tea we purchase is at hand. You can see the character of 北城 (Hojo) is written on the bag.