Cao Mao in Chinese means Straw Hat. This tea is made from a large tree in Wu Dong Hu  Village, at high altitude of 1,200m above sea level This tea tree is more than 300 years old.

In the middle of the photo above, the tree on the left side is the mother tree of Cao Mao tea. This tea is grown from seeds, and does not belong to any particular type of variety or aroma. Since it is not a specific variety, it is a unique and rare tea.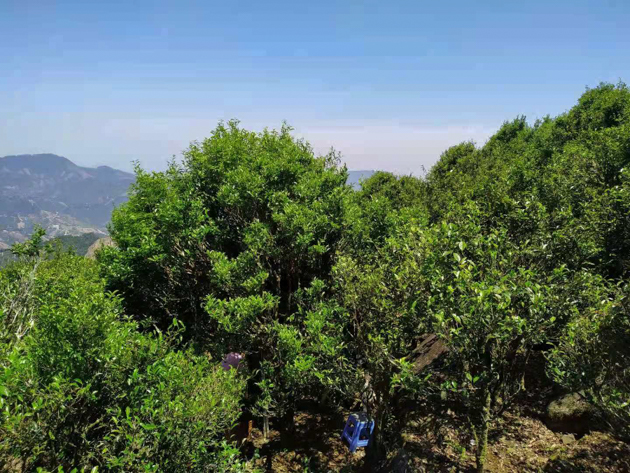 Until a while ago, it was called "Old Narcissus", Lao Shui Xian or Old Shui Xian because it had no name. The tree is very large and the trunk is as thick as a straw hat, so in recent years, the locals started to called it as "Straw Hat tea", Cao Mao Cha, so as to differentiate it from ordinary Shui Xian. 
Please see the photos (3 photos) of the Cao Mao tea tree below: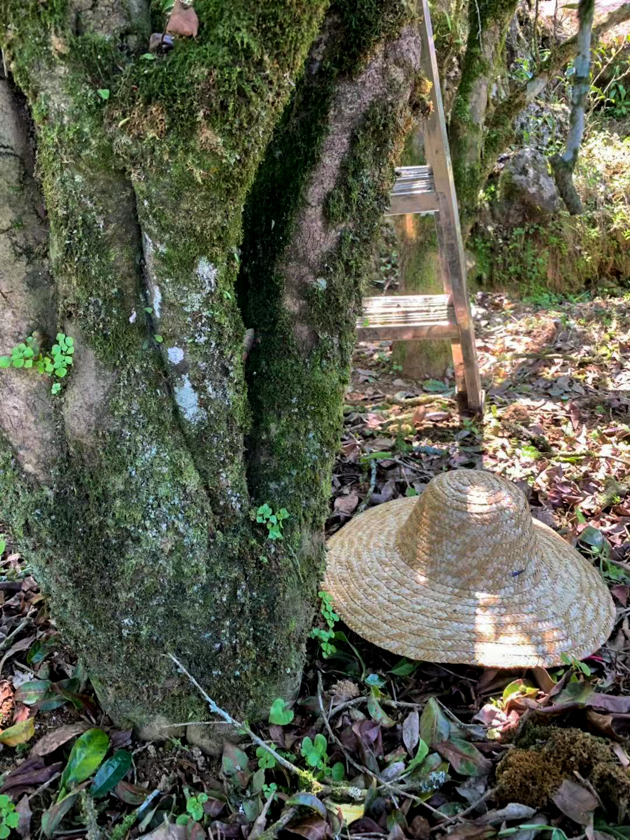 Cao Mao Cha: the scenery of tea plucking in spring

Gorgeous scent like flowers and tropical fruits
The dried tea leaves had a scent like grapefruit and pineapple.

The tea leaves are fermented extremely well, and it can be said that the degree of fermentation is quite high even among the Phoenix Oolong.

If you increase the degree of fermentation, you might over-ferment the tea leaves if you make a mistake, so it is very difficult to ferment oolong tea to the maximum extent.
The quality of the tea leaves is very good, and the tea gives a strikingly strong aroma.

It has an intense top note of floral note like narcissus, ginger flowers, rose buds, with a citrus scents, as well as fruity scents such as pear, freshly picked lychee and pineapples.

Due to the altitude and age of the tree, the taste of the tea is very smooth and soft, and it is a wonderful tea with an impressive strong aftertaste that soaks into the body.