A very rare and limited vintage ripe pu-erh tea from Guo Gan, Myanmar. Tea is kept at high mountain of Yunnan for many years. It gives distinctive vintage tea flavor with a hint of dry-fruity flavor and herbal-like aroma, no musty flavor, and with smooth drinking sensation and deep aftertaste that lingers down the throat.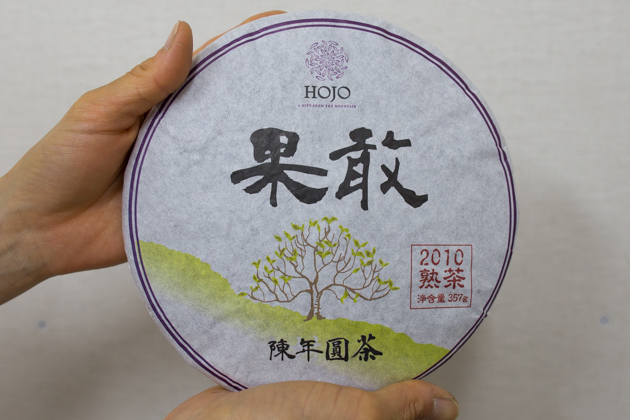 Tea grown in Myanmar-China border

Guo Gan is a place in Myanmar, facing to Yunnan province of China. This area is dominated by Chinese. Therefore, both economy and culture in Guo Gan are deeply influenced from Yunnan. The production of pu-erh tea is one of the main resources in Guo Gan.
In fact, the Guo Gan tea quality has a very good reputation among the tea merchants in Yunnan. Unfortunately, Guo Gan is not a very peaceful place. There is civil war between ethnic minority and Myanmar military for several years. In 2015, the war was intensified. There were even fighter jet and mortar flown very often over tea production area. For now, the war was suspended. But it is still not safe to travel to Guo Gan at all. In 2013, I have ever visited Guo Gan. At that time, I saw a number of soldiers who are patrolling around the town. It was very terrifying experience. Even though Guo Gan is not very peaceful and a number of tea production areas were destroyed during the civil war, Guo Gan tea is still being exported to Yunnan. Despite the supply of Guo Gan tea is decreasing, the demand and the reputation is on the increase. The name "Guo Gan" is recognized as the brand of good material for pu-erh tea. Since Chinese is now unable to enter Guo Gan, raw pu-erh tea is processed by farmers or manufacturers of Guo Gan, and these teas will be transported to Yunnan for further fermentation to produce ripe pu-erh tea in Yunnan.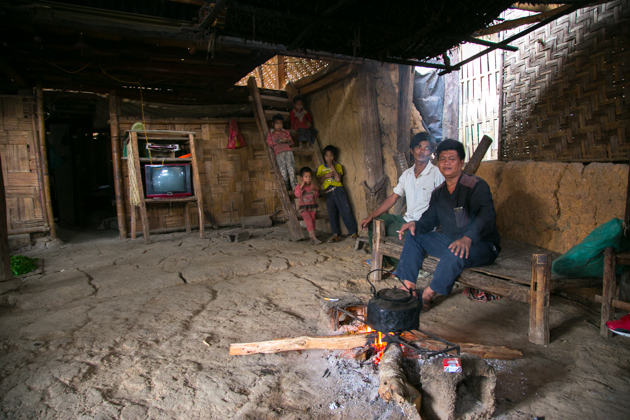 Farmer's family in Guo Gan (photo above) and Tea Garden (photo below). These pictures were taken in 2013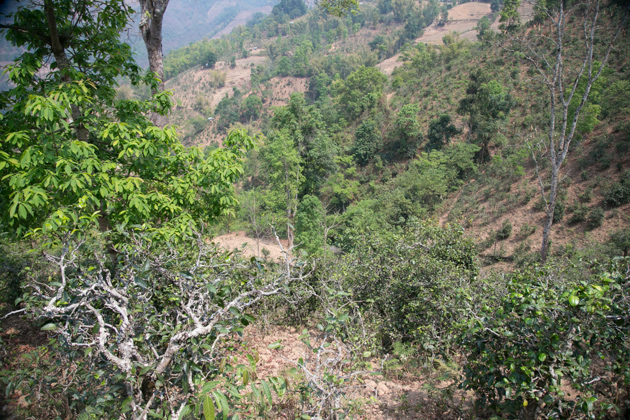 We found vintage pu-erh tea
For many years, we have been visiting the ripe pu-erh tea factory who specialize in Guo Gan tea. Nowadays, we were becoming very close to them. When we visited them last year, we found that the factory manager has kept 2010 vintage ripe pu-erh tea of Guo Gan. This batch of tea was made of spring tea. He kept it for his own. In previous years, the cost of tea was very low and the ripe pu-erh tea was made of spring tea too. Nowadays, due to the cost of tea has increased, most of the ripe pu-erh tea is made of a blend of spring with summer and autumn tea. For now, it's not easy to find ripe pu-erh tea made of spring tea. Although his asking price was slightly more expensive than the freshly produced pu-erh tea, it was rather low considering the quality of the material, and tea has been aged for more many years. Since he was willing to offer it to us, we immediately decided to take all the stock without second thought.
Tea was stored in a tea warehouse at 2000m
The mao-cha (loose tea) of 2010 vintage Guo Gan tea has been kept in a tea warehouse of the factory. The tea factory is located at high mountain at about 2000m. Thanks to the high altitude of the factory, the environment was very dry, and tea was well-aged in quite an ideal manner.
As the typical characteristics of Guo Gan tea, the tea gives strong body and thick taste. It gives sweet flavor like dried dates with a mix of woody and camphor flavor. When the loose pu-erh tea was just compressed into tea cake, the flavor was milder. For now, after tea has been kept in Malaysia for some time, the flavor becomes stronger.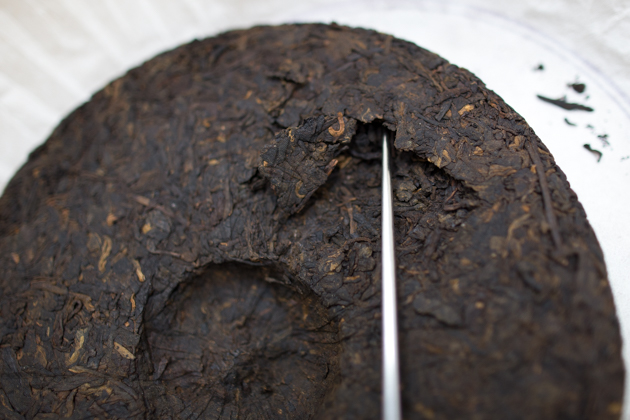 Ideal brewing method
For brewing this tea, it is very important to use high temperature. Firstly, warm up tea ware with boiling hot water for 10 seconds. Secondly, it is important to warm up and moisten the tea leaf. Please rinse tea leaf with boiling hot water for 10 seconds, and repeat for two times. Without these steps, the brewing temperature may be less than 90-degree C which is not hot enough to brew the best cup of tea.
Due to the civil war in Guo Gan, it is getting harder and harder to obtain good Guo Gan tea, and not to mention the vintage Guo Gan tea. In a way, I think it is a very rare and precious tea.