It is a raw pu-erh tea produced from a single garden called Wu Jia Ping Zhang in Wu Jia Zhai village.
The tea garden is at high altitude of around 2100m located in the southwest of Lincang, Yunnan and it is very near to the Myanmar border.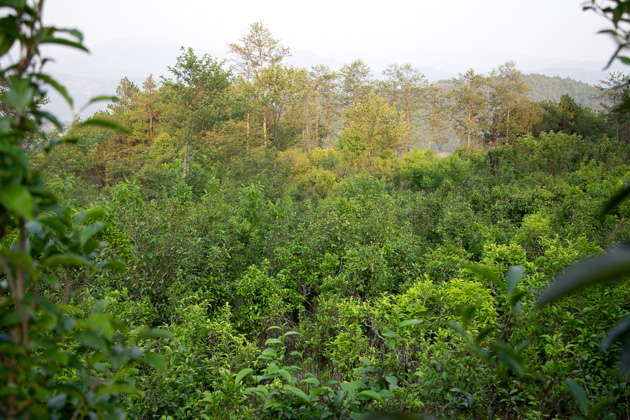 Tea from a single tea garden
This tea is from a single tea garden called Wu Jia Ping Zhang, located in the village of Wu Jia Zhai, in Yongde County, Lincang.
In Chinese, 'Zai' is a name that refers to a settlement with a smaller unit (usually about a few hundred people) than a village in Japan. There are many people with the last name of Wu, and it seems that the village was named as Wu Jia Zhai because of it was the settlement of Wu's family.
HOJO has a pu-erh raw tea called Wu Jia Zhai raw pu-erh tea. It is made of tea leaves from multiple tea gardens in Wu Jia Zhai. On the other hand, Wu Jia Ping Zhang raw pu-erh comes from one particular single tea garden. It has a very strong aftertaste because of the fresh tealeaf is collected from old tea trees, and most importantly, the tea garden is a natural farming tea garden, and no pesticide or fertilizer is at all.