In China, wild tea has been used like traditional Chinese medicine for a long time, and it is a precious tea known only to those who know it. At HOJO, we have obtained wild tea from a minority group living in the remote areas of Da Xue Shan through acquaintances in Lincang, southwest Yunnan Province.
The wild tea trees used for this tea grow at an altitude of 2200m in Yongde County, Lincang City, Yunnan Province. This tea is exceptionally rare as it is made from naturally growing wild tea rather than tea grown in plantations.
In 2019, we embarked on a search for new sources of wild tea. While HOJO has been selling wild tea from Da Xue Shan for over a decade, which has proven to be a popular product, we have always had a desire to explore new sources of wild tea beyond Da Xue Shan. To make this desire a reality, we visited Yunnan Province in 2019 to gather information on wild tea and visited various mountain villages with tea producers.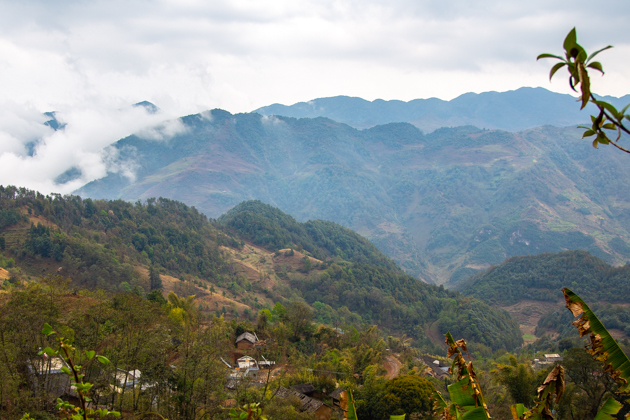 The Camellia sinensis species, sold under the name of wild tea
In Yunnan Province, people have a habit of calling the trees of Camellia sinensis species "wild tea." Therefore, even if they are planted around tea plantations or villages, they are still referred to as "wild tea." For this reason, when seeking information on the whereabouts of wild tea based on the accounts of villagers, we have often encountered situations where we ended up finding Camellia sinensis, which is actually a cultivated plant. Consequently, when exploring wild tea, it is essential to determine whether the villagers are talking about Camellia sinensis or genuine wild tea that grows naturally in the area.
Discovery of a new source of wild tea through information from a cattle herder
We learned about the source of wild tea in Yongde through information from a villager who grazes cattle. As they cleared the trees on the mountainside for cattle grazing, they found wild tea trees growing there.
The wild tea producing area of Yongde is smaller in scale compared to Da Xue Shan, and has fewer tea trees. The wild tea is very rare, and as the production location is important, the exact location cannot be disclosed. However, the wild tea producing area of Yongde is a mountain at an altitude of 2200m in the southern part of Yongde County.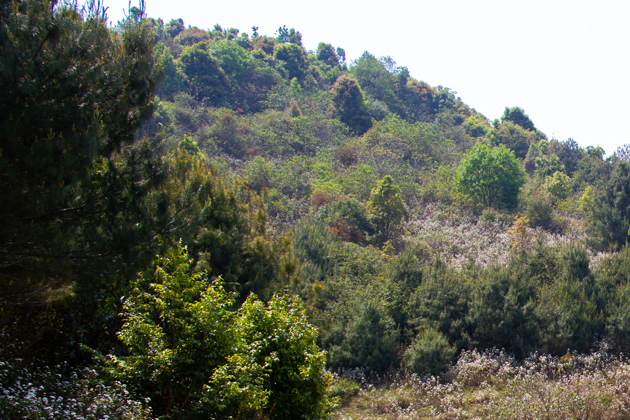 At HOJO, we purchase all of the harvested tea and process it into raw pu-erh tea, and the resulting tea is of a very limited quantity. The wild tea from the Da Xue Shan mountain range possesses a forest-like character due to growing in the woods where it receives little sunlight. This tea is characterized by its gentle and refreshing aroma, making it enjoyable for beginners. On the other hand, the wild tea from the mountains of Yongde receives relatively more sunlight, resulting in a more floral and transparent taste and aroma. Yongde wild tea boasts an extremely long aftertaste, and even after drinking it, its fragrance lingers gently in the back of the throat.
The fragrance of Yongde wild tea evokes fruity scents such as grapes and apples, as well as forest-like scents reminiscent of young tree bark and moss growing on forest trees. Its fragrance is highly fruity and it is an easy-to-enjoy tea with a sweet aroma that is appreciated not only by connoisseurs, but also by beginners.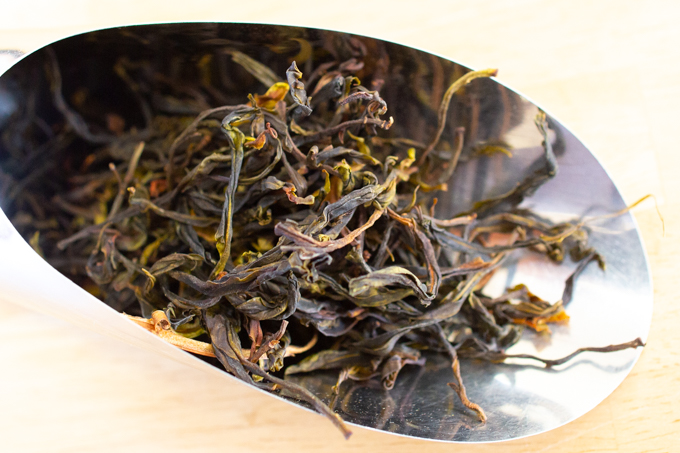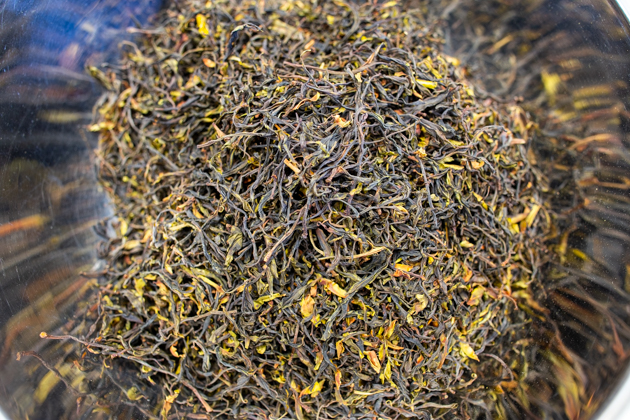 This tea was produced in 2020 and compressed into a 200-gram cake. It has been aging well in Malaysia, and we appreciate its unique characteristics. However, in 2023, when we requested the same tea from our tea maker, we were saddened to learn that it was no longer available. The wild tea trees used to make this tea had been chopped down by the local villagers, and we are no longer able to obtain this particular variety from Yong De mountain.