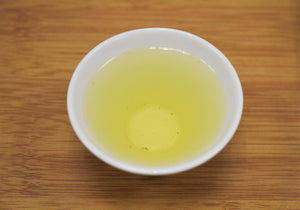 This Japanese green tea is made from famous tea production area of Shizuoka. The fresh sencha is packed into the triangular pyramid-shaped tetra model tea bag.

This pyramid-shaped tea bag gives sufficient space to tealeaf to stretch out to release its full taste and flavour.
1 tea bag can make up to 1 liter of tea, with either hot or cold water.
It gives a refreshing vegetal flavor and bold drinking sensation. It's a convenient and easy-to-serve tea at home and in office.