Dong Ding Oolong is one of the very popular teas in our line-ups. Our standard Dong Ding Oolong is produced following modern style and it is different from the Dong Ding Oolong that is traditionally produced.
Nowadays, Dong Ding oolong is produced with lighter fermentation and therefore, tea remained green and it gives flowery and refreshing flavor. In fact, the same processing technique is applied for almost all type of oolong teas in Taiwan. Tea from different mountains such as Ali Shan, Li Shan and Da Yu Lin undergoes very similar process. Under the circumstances, it is hard to recognize the identity of respective oolong tea. It also creates the trend that customer keeps chasing after the tea produced from higher altitude. As Dong Ding Mountain is not a high mountain, people tend to associate Dong Ding oolong as an entry tea of Taiwan oolong. Customer who has already tried the oolong tea produced from very high mountain tends to lose their interest in tea from lower altitude. They often think there is nothing more to look for.
We wish to introduce tea that is made with different processing technique. With this practice, tea gives different characteristic in addition to the quality reflected from respective mountain.

Firstly, we would like to introduce the Deep Fermented Dong Ding oolong. It is also called Dong Ding Oolong Traditional style. This tea is made with exactly the same processing method as traditional Dong Ding oolong back in 1980s. In Taiwan, Dong Ding oolong was a very big fad about 30 years ago. At that time, tea was deeply fermented and it gave very fruity flavor, like ripen fruit. It gives full body with lingering sweetness that stays for a long time on our throat. Once we have tasted this tea, we will not forget about its taste. Usually, the more we drink tea, the higher the fermentation we tend to look for. In a way, Deep Fermented Dong Ding oolong gives a higher level of satisfaction in drinking.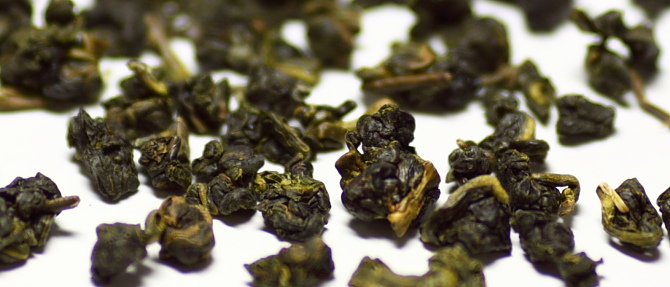 I was in Taiwan for the quest of Deep Fermented oolong tea. Deep fermentation does not mean the fermentation step is simply prolonged for a longer period of time. The fermentation of oolong tea is referring to the withering process. During withering, tea leaves are tossed using a bamboo plate in order to bruise the edge of tea leaves. This causes the tea juices to be exposed to the air which initiate the process of fermentation. Bruised leaves will be then be spread over the bamboo plate and let it set for a while. After a certain period of time, this series of tossing-setting step is repeated. This process required very high skill and a lot of care in handling. Considering the fact that the process of ordinary lightly fermented oolong takes about 24 hours, it is definitely tougher to produce deeply fermented tea. It is a very labor-intensive work to conduct deep fermentation.
In fact, the commercial market is unwilling to pay a higher price for the deep fermented oolong, thus, tea manufacturer is not very keen to produce deep fermented tea but to switch to less fermented oolong tea which is more cost-effective and required less energy in handling.
Another obstacle is that not every tea manufacturer masters the skill to produce deep fermented oolong. The young tea maker has had very little experience in making this tea, while elderly tea masters have the know-how yet they are reluctant to produce. With such constraints, we still managed to purchase tea from the tea master who believes that he has to preserve the tradition of Dong Ding Oolong.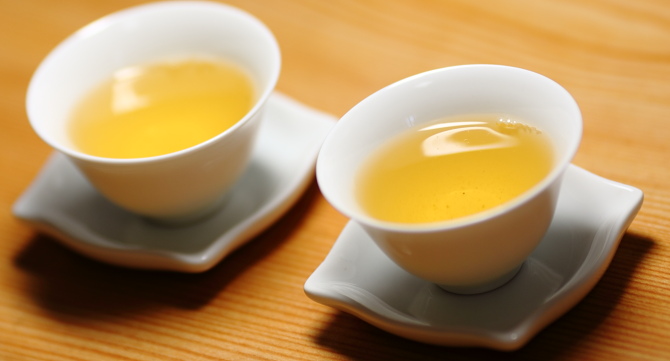 This tea is processed without charcoal-firing process, unlike to Deep Fired Dong Ding oolong. The tea appears in golden colour. It gives a rich flavour like matured fruit with a note of sweet chestnut flavour. You may also notice a scent of cinnamon. It is an intensely aromatic and full-bodied tea.
Deep Fermented Dong Ding oolong gives a thicker colour compared to the normal Dong Ding oolong.
Process
Basically, all light fermented oolong undergoes similar process.