Anxi Rou Gui Oolong Tea is a specialty oolong cultivar grown in Fujian. Tea is baked by skilled tea master. It gives a rich toasty flavor with caramel-like note, a bold and mellow drinking sensation. Tea is not bitter or astringent at all. It has a comfortable drinking sensation as a daily drinking tea, especially during or after savory meals.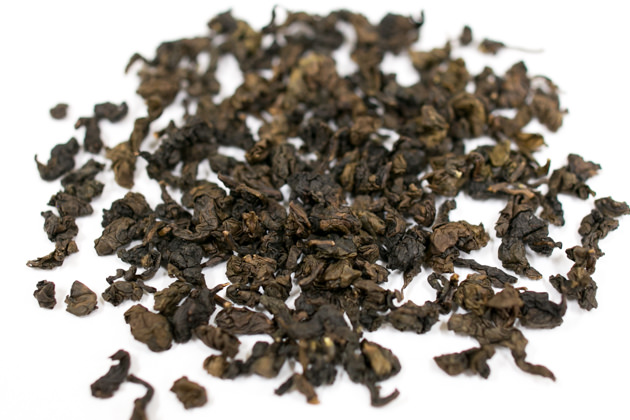 Rou Gui as quite rare cultivar in Anxi
Anxi Rou Gui is produced in Anxi County, Quanzhou, Fujian, China ( 中国福建省泉州市安渓県).
Many Chinese tea lovers may associate the name Anxi to Tie Guan Yin. No doubt that Anxi is the famous production area of Tie Guan Yin and other oolong teas. We have been kept visiting Anxi for the quest of Tie Guan Yin. When we visited a small village located in Anxi called Dapingcun (大坪村), we found some Rou Gui tea gardens on the upper side of the hill.
Rou Gui is generally famous in Wu Yi mountain. Nevertheless, the Anxi Rou Gui has its own characteristic and the quality is impressive. The tea gardens in Fujian province are often applied with pesticides. Thus, after we selected the desired batch we conducted the analysis on pesticide. We used SGS Lab and ran the analysis for 400 substances and confirmed that it is compliance with Japan pesticide standard.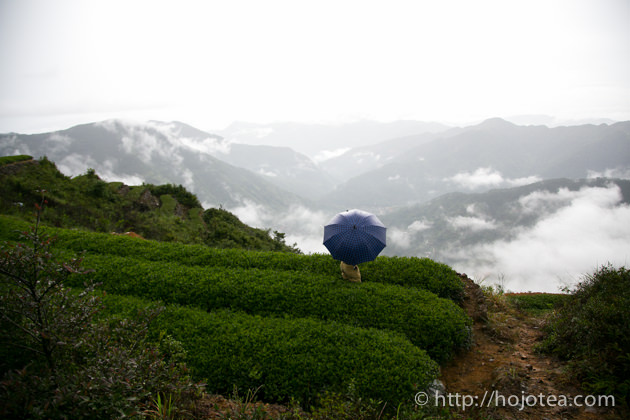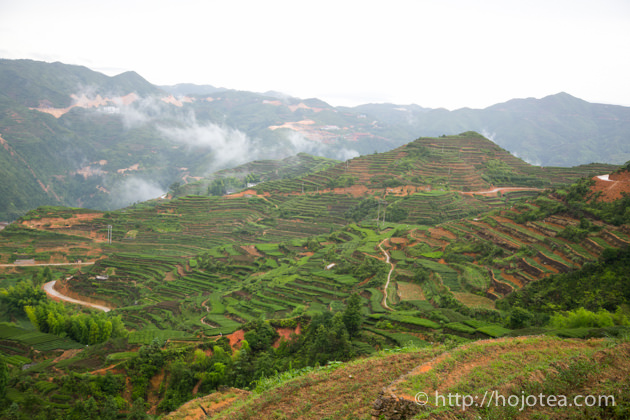 It is called Rou Gui as it gives the flavor like Cassia
In Chinese, the name Rou Gui means Cassia (Cinnamomum cassia). Rou Gui is one of the tea cultivars. It is named as Rou Gui because of its distinctive flavor that reminiscent of Cassia.
We requested our skilled tea master to conduct heavier baking on this tea, spending longer hour in order to enhance its characteristic. So, our Anxi Rou Gui gives multi-layered roasted chestnut flavors with a hint of cinnamon note, with smooth drinking sensation and no bitterness.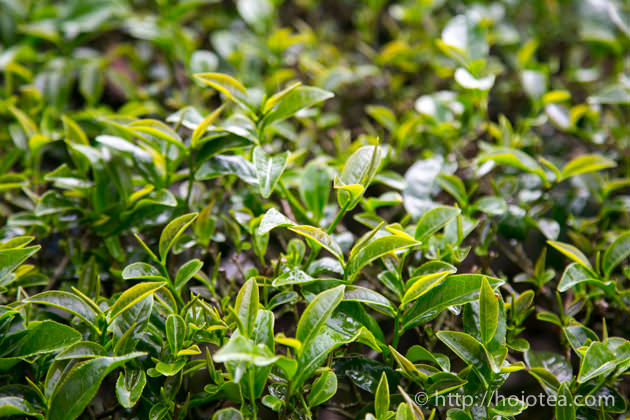 The slow growing speed makes the taste of tea very thick and long-lasting
Besides its distinctive flavor, another distinguishing characteristic of Rou Gui is its growing speed is much slower as compared to other cultivars in Anxi, such as Mao Xie (毛蟹)、Mei Zhan (梅占)、Tie Guan Yin (鉄観音)、Huang Jin Gui (黄金桂)、Ben Shan (本山). In general, the timing of harvesting Rou Gui is at least one or two weeks slower than other cultivars.
In my experience, the growing speed is in an inverse proportion to the extent of aftertaste. The slower the tea grows, the stronger the after taste it becomes. For example, Mao Xie (毛蟹) is known to be the cultivar of fast growing speed. As such, Mao Xie is also known as tea with lighter aftertaste. Thanks to this unique growing speed characteristic of Rou Gui, it gives very long-lasting aftertaste. The sweetish taste lingers down our throat for a long time. This tea is not only meant for the person who cherish the flavor of oolong, but it is also recommendable for the person who is particular about the taste.