We have been introducing Bai Ying Shan tea since 2012. We are becoming very familiar with the area around Bai Ying Shan. Bai Ying in Chinese means white warblers.

Bai Ying Shan (Bai Ying Mountain) is located on the west bank of the Lancang River in Yunnan, with an altitude of 2800m. It is named after the white clouds linger all the year round and the gathering of white warblers. Bai Ying Mountain is located in the middle reaches of the Lancang River. Since ancient times, it has been the planting hinterland of the original tea of Pu-erh tea: today-Yunnan Big Leaf Tea. It has abundant water, fine soil, sufficient sunshine and fresh air. It is one of the best plantation of Yunnan Big Leaf Tea.
In 2017, we discovered the new tea mountain in Bai Ying Shan. 2017 tea is considered a completely different cup of tea from the 2015 vintage. Both 2015 and 2017 tea are from the sustainable tea garden. But the garden of 2017 tea is called Ye Fang tea garden in Chinese , which means wild tea garden.
Tea garden has been left for years just like the way Tarzan was. The tea trees are grown without pesticide, fertilizer and not even with pruning.
The average age of tea trees is more than 100 years. As a result, the tea gives a rich flavour on the palate with deep and long-lasting sweetness aftertaste. Tea has been aged in Malaysia since 2017. It has a slight minty undertone with a dried fruity note, no musky or woodsy note, and tea is not bitter or astringent. It is suitable for beginner tea drinker and tea collectors too as it can be aged well for a long period of time.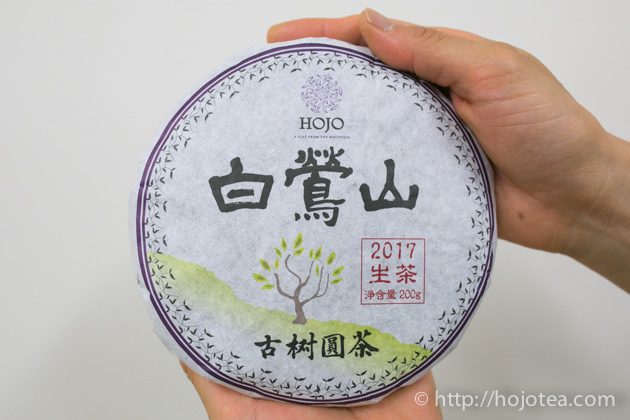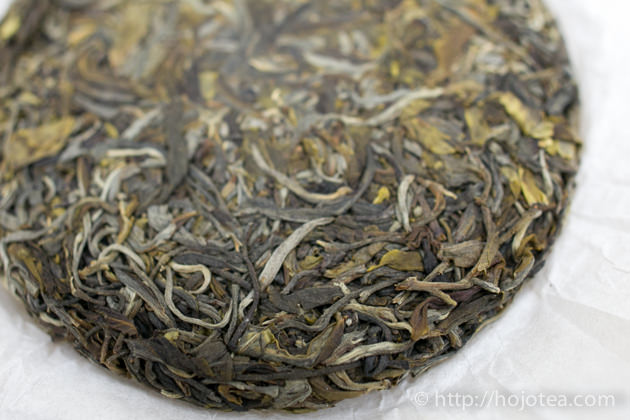 This tea was harvested on 9th to 13th April. During this period, tea was not fully grown yet. But we knew that it would rain after mid April. So, even though it was a little early, we decided to harvest the fresh tea leaf before the weather turned rainy.
In making Bai Ying Shan Raw pu-erh, the plucking standard of fresh tea leaves is 1 bud and 2 leaves. It gives a very gentle and soft mouth feel thanks to the higher ratio of young buds. At the same time, it gives a very clear and transparent taste as it is the typical character of Ye Fang tea. Based on our experience, Ye Fang tea is very rich in polyphenol. It ages outstandingly well. Bai Ying Shan 2017 is now giving a sweet flavor that reminds us of brown sugar, sugar cane, honey or sweet corn. This is a good example if one wishes to understand the aging effect of pu-erh tea.