Bai Ying Shan 2017 white tea features a multi-layer of sweet floral and fruity note, with a rich taste and long-lasting finishing.
By prolonging the withering period, the sweet aroma of tea-leaf was enhanced. It has a sweet scent like honey. This tea is highly recommended for those who like refreshing and sweet floral note. It gives a deep aftertaste and a sweet flavor that lingers down the throat for a long time.

Speaking of Bai Ying Shan, it is one of HOJO's popular raw pu-erh tea. In 2017, the raw pu-erh tea from Bai Ying Shan was not purchased. This is because there was a problem in the tea making stage and the drinking sensation was not satisfactory. The producers of Bai Ying Shan also produce very good quality white tea, and so we decided to purchase white tea from Bai Ying Shan.

Aged it for a short time and tea smells like Darjeeling First Flush
Aged it for a short time and tea smells like Darjeeling First Flush

In 2016, I got the white tea made by the tea manufacturer. And after aged it for some time, I tasted it again and I have decided that I would like to purchase white tea from Bai Ying Shan. The aged Bai Ying Shan gives a gorgeous flavor like Darjeeling First Flush. Moreover, because it is made from completely natural-farming tea, it has a deep aftertaste that is much deeper compared to Darjeeling tea. I was totally impressed by its rich flavor and deep finishing.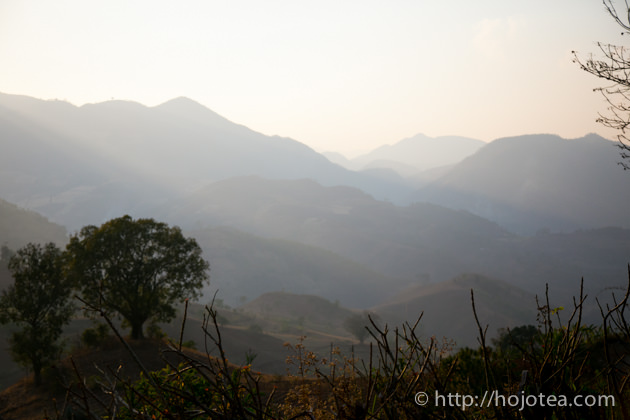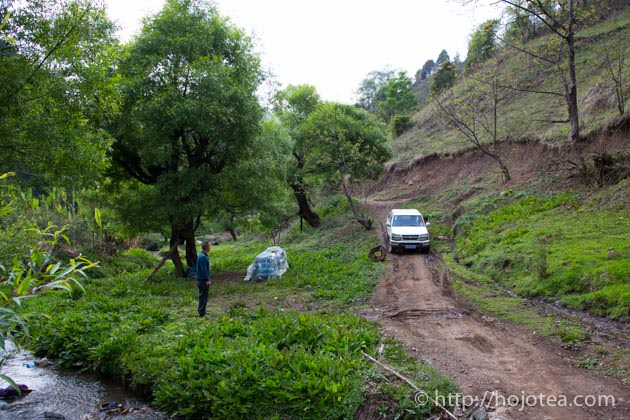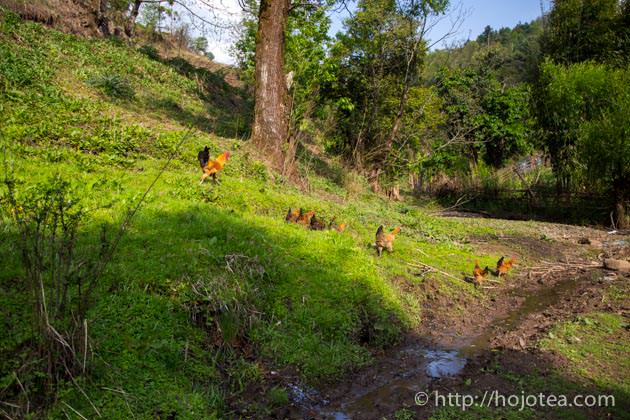 Naturally grown tea that give a deep aftertaste

Bai Ying Shan is an area located in Yun County, Lincang. Bai Ying Shan is a very famous tea production area in Lincang area, and in recent years, the signboard of Bai Ying Shan can be seen at airports. However, not all teas from Bai Ying Shan  exhibit a certain quality level. Even though it is called Bai Ying Shan (Bai Ying Mountain), the production area is quite wide, and most of them use fertilizer, which affects the quality of tea. I am looking for fertilizer-free tea plantation, because I always emphasize on the quality of tea leaf which is reflected by the strength of aftertaste as one of the criteria for selecting tea. The white tea of ​​Bai Ying Shan introduced here is fertilizer-free, pesticide-free, and is made from old tree teas with an average age of 100 years and older. The characteristic of tea is its deep aftertaste. Therefore, when you drink it, you can feel the rich flavor travels down the throat. When compared to Ma An Shan white tea, the flavor of Bai Ying Shan white tea is concentrated, and the body is lighter. Light-bodied tea is suitable for everyday drinking, and with its strong aftertaste, I think it's a tea that you won't get tired of drinking it all day long. It has a flower-like scent and a sweet scent, and I think it is popular tea for people who like fine oolong tea and black tea.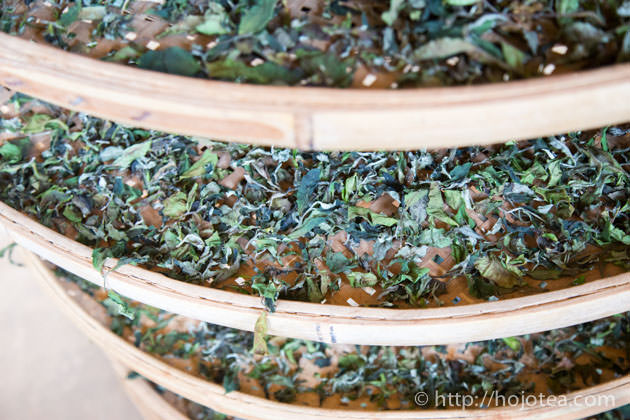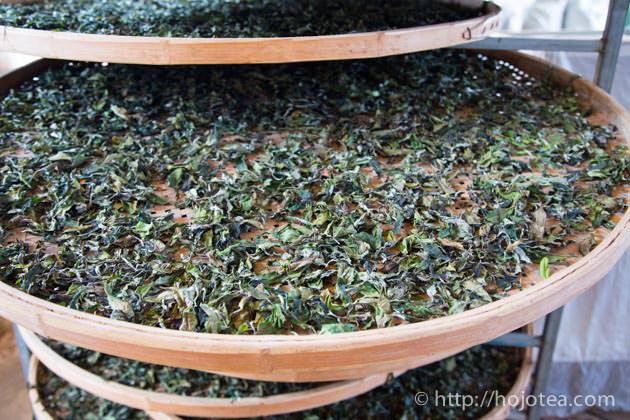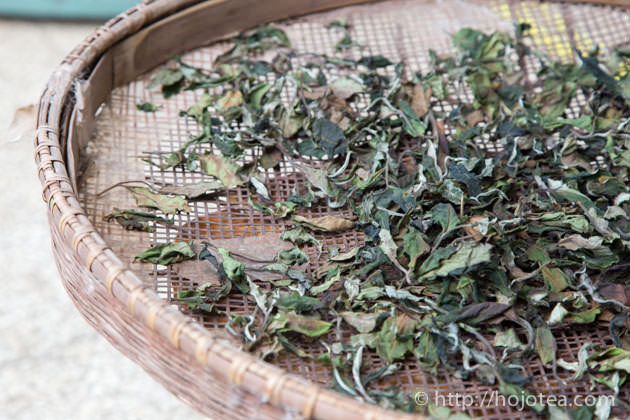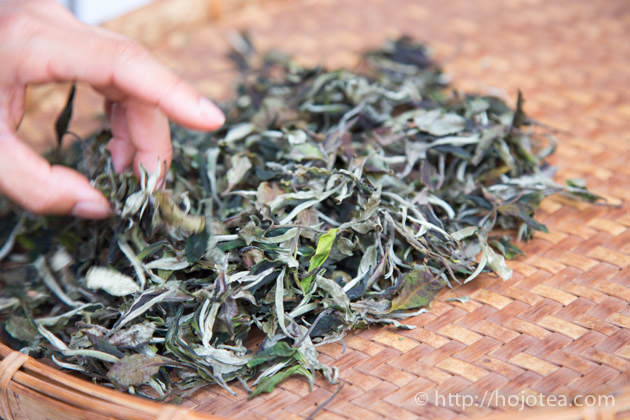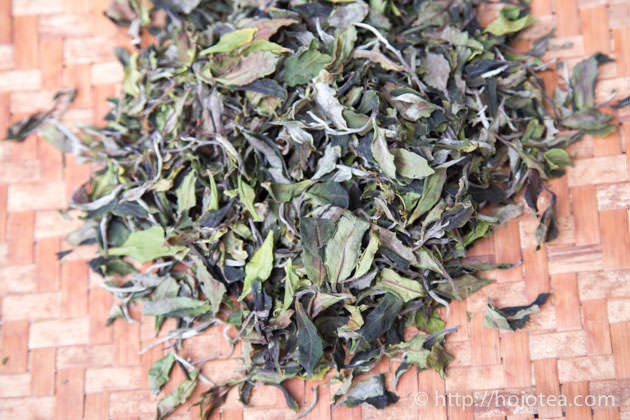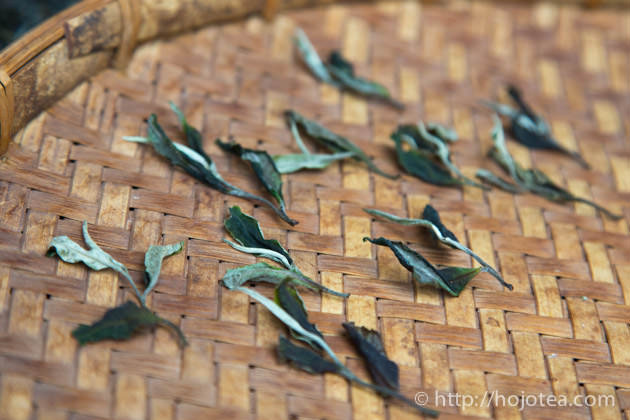 Processed into a flower-like scent by custom production

Before the tea season begins, I had a meeting in advance with the tea manufacturer to set the parameters I wanted, and customized the production. In particular, we emphasized the flower-like flavor by controlling the withering time to be shorter. For this reason, withering was conducted for about two days, and the tea leaves were dried, and finished in a state where the color was still green. When I checked loose tea (mao-cha), I could feel a very refreshing floral scent, and with a sweet scent like honey. When I purchased the loose tea, I was struggling to decide whether to sell it as a loose tea or to compress it, but because the bulk density of the tea leaves is light, and there is a high risk of damage during transportation, I decided to process it into tea cake. After all, tea cake can be easily aged.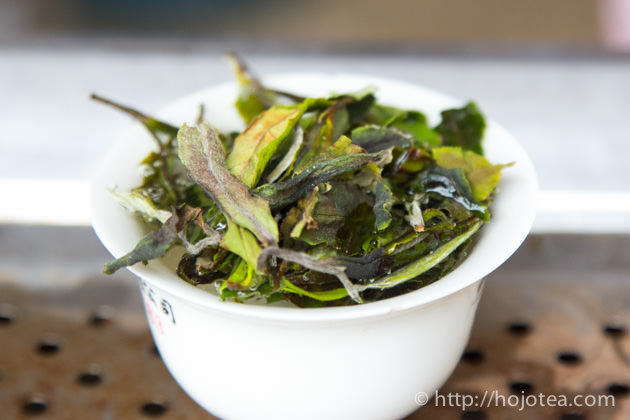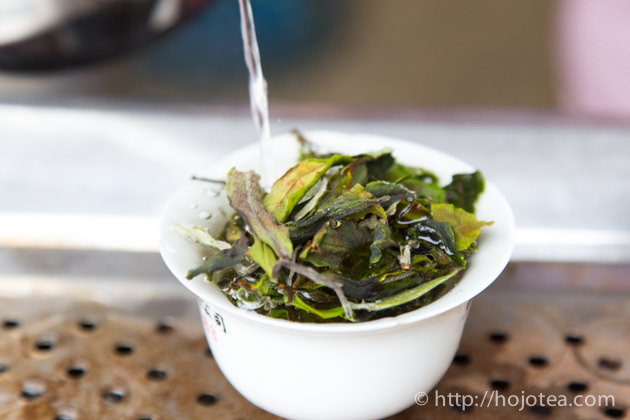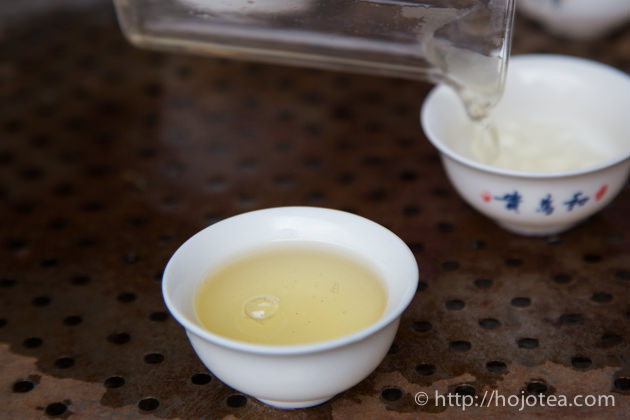 Muscat-like scent after several years of aging

After a few years of aging, this tea exhibit interesting characteristic. If you have been drinking the white tea and pu-erh tea for some time, you will notice that white tea ages faster than pu-erh tea. When tea is freshly made, it is light green color, and after aging for a year, it changed to light cream color, and after that, it changes from yellow to orange color, and after a long period of aging, it changes to a darker color like a black tea. Along with that, the flavor also changes drastically, from the floral scent like Darjeeling First Flush to the sweet flavor, like honey, or apricots,and as the color of tea leaf becomes darker, it gives a rich muscat flavor like grapes or raisins. No doubt that pu-erh tea ages well too, but white tea is now becoming a boom both in China and among HOJO customers because it allows you to enjoy "the changes" in a shorter period of time. When storing the tea, keep the bag unopened to maintain anaerobic conditions. In addition, aging progresses faster in places where the annual average temperature is higher. In fact, tea stored in Malaysia's warehouses matures more than twice as fast as Japan.