Long and multiple baking process
The Black Tie Guan Yin was made from traditional Tie Guan Yin. The uniqueness is tea was deeply-baked until its color turns black. However, the baking method was not that simple. Tea has undergone a few stages of baking at different temperatures. Thanks to the special baking method, tea has developed very unique flavor; it gives a hint of dry fruit and caramel note.
The tea garden is located above 1000m. The high mountain climate makes tea very strong in aftertaste.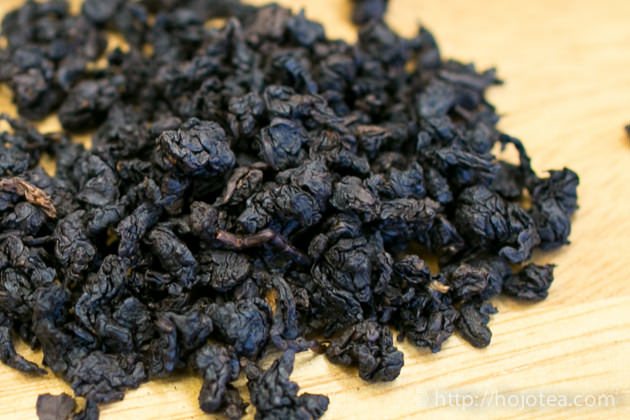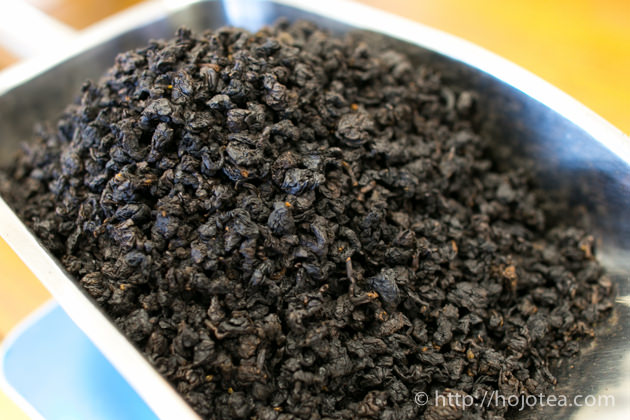 We have tested to ensure that tea is meeting Japan pesticide standard
Generally, teas produced in Fujian province tend to contains higher pesticide residues. From the past till today, the Fujian teas are always in high demand in China domestic market. Most of the tea producers focus on domestic market which pesticide requirement is low. They do not have to strictly control it. Subsequently, it was very tough to find the tea that could meet our standard. We selected material from the garden managed following the Europe pesticide standard. In addition, we send the tea to SGS Lab and tested more than 400 substances in order to ensure that tea is meeting Japan standard.
5g for 1 Liter of tea
For brewing Black Tie Guan Yin, we can use the same method as we brew ordinary oolong tea.
With 5g of tea leaf, we should be able to brew into 1000ml of tea. Please use boiling hot water for brewing.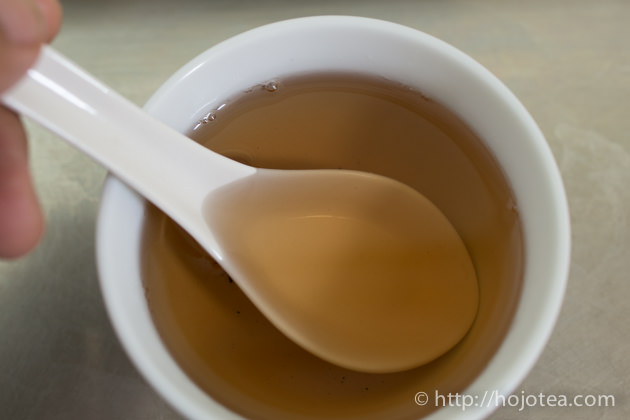 The cold water brewed Black Tie Guan Yin
The Black Tie Guan Yin is also suitable for cold water brewing. In fact, I was very much enjoying this tea in summer because the weather was very hot. The cold water brewed Black Tie Guan Yin is mellower and the drinking sensation is softer.
It is very easy to prepare the Black Tie Guan Yin in cold water:
1. Use about 5g of tea leaf and place it in the bottle of cold water.
2. You can just leave it in a fridge for more than 5 hours, and tea is ready.
I usually prepare it at night and drink it on the next day. If we keep the tea in the fridge, we can continue drinking it for 3-4 days. Please take note that do not use aluminum, copper or colored glass bottle for brewing. These materials spoil the taste of tea and make tea tastes flat. If you prefer stronger flavor, please use water that is boiled once and cooled down. The fresh water contains Calcium bicarbonate and it is converted into Calcium carbonate once it is boiled. This is the reason why the boiled water gives sweeter taste.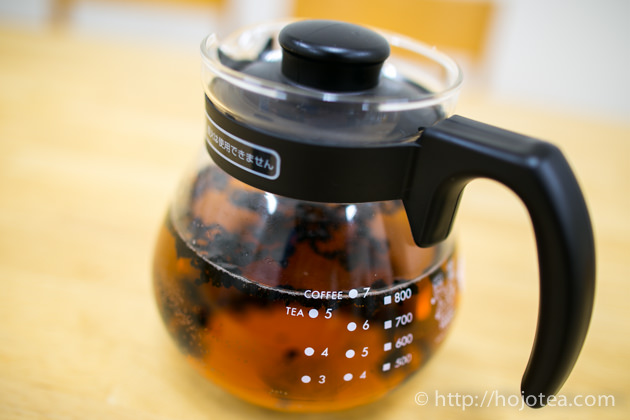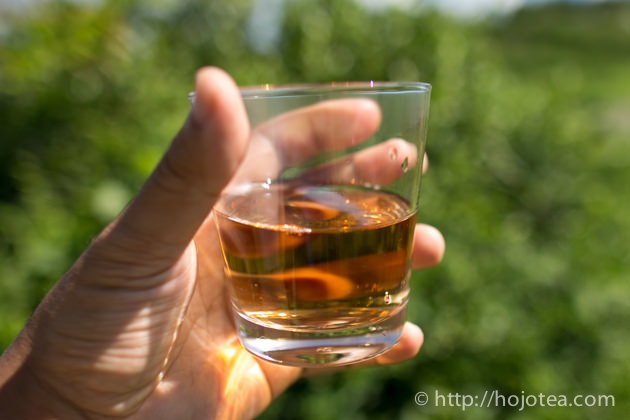 Black Tie Guan Yin with Milk
Another way to enjoy Black Tie Guan Yin is to serve with milk. Normally, black tea is a good match with milk. Nevertheless, I personally think that deeply-fired oolong has a very good affinity with milk too. If you wish to add milk into Black Tie Guan Yin, please brew tea with less water and mix it with fresh milk. Since the flavor of Black Tie Guan Yin is very stable, it's fine to brew tea in hot water for more than 10 minutes. It is nice to drink it after chilled too.