This is a selected black tea trial set that contains 7 types of naturally-grown (fertilizer-free and pesticide-free) black tea.
All the black teas in this set are pesticide-free, so you can enjoy it comfortably.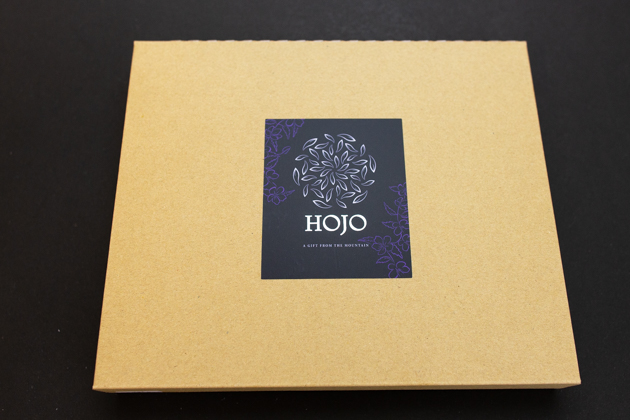 Select only pesticide-free black tea
The teas selected for this trial set are all naturally-grown teas.

The reason for choosing natural cultivation is, of course, the safety of being pesticide-free. But that is not all about it. With natural farming method, it means not giving organic fertilizer to the tea tree too. Without giving nitrogen fertilizer, the tea grows slowly over time, resulting in denser cells, and as a result, tea accumulates more substances and natural minerals. Tea will gives a clean taste with much deeper aftertaste.  

China black tea is an unknown gem

You might think of black tea as Ceylon tea, more people take it as so-called English Breakfast Tea, or may be Earl Grey. In short, people often thought that black tea is from the west.
In fact, the birthplace of black tea is China, and it is also China that has outstandingly high quality black tea. You can't talk about black tea without drinking high quality Chinese tea. However, sometimes China might have an image of counterfeits, and may be the concern about food safety. In fact, China is a country with a mixture of intensely good quality and poor quality. You might be surprised, when it comes to top-class tea in China, you can see many pesticide-free and fertilizer-free teas. This is because producers know that the quality will be improved by eliminating fertilizer. Also, by not giving fertilizer, insects will not grow, and as a result, pesticides are not necessary at all. It is a well-balanced ecology. Since pesticides are an expense for producers, no one dare to use pesticides unless the tea trees are damaged by pests. In order to meet real good quality, it is necessary to have an objective measure of quality, and knowledge and experience of what factors the quality is related to. At HOJO, we purchase tea directly from the producer who owns the tea plantation, and processes the teas till the last stage of packing, and we import it directly from the first-hand producer; we manage everything in-house. By dealing directly with producer without going through any intermediaries, we accurately grasp and manage the condition of the teas.
When talk about black tea, people may associate it with the common milk tea served in food store. Very seldom people has a chance to taste the fine black tea from the Himalayan. At high altitude of Himalayan (1500m and above), there are tea gardens in Nepal and Darjeeling that produces black tea that gives refreshing floral note. The taste is like quality white tea or refreshing Taiwan high mountain oolong tea.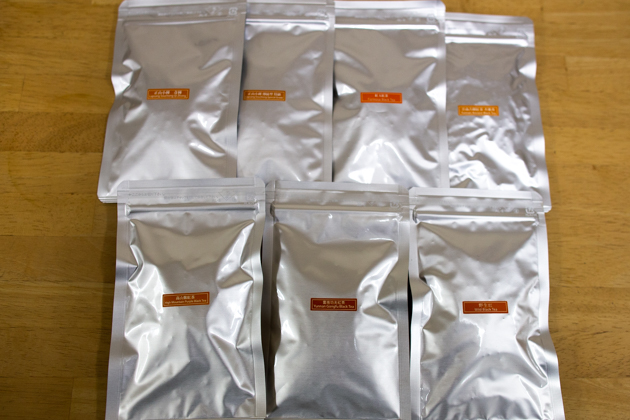 Seven types of tea, each tea is 10g per pack
Below are the list of tea for the trial set. There are seven types of tea, 10g each pack.
1. Formosa Black Tea
2. Yunnan Ancient Black Tea

3. Nepal 1st Flush - Jun Chiyabari Estate

4. Tong Mu Shui Xian Black Tea
5. Yunnan Gong Fu Black Tea

6. Darjeeling 1st Flush - Arya Ruby
7. Darjeeling 1st Flush - Gopaldhara China Special
Formosa Black Tea
It is a representative tea of Taiwan. It is made from a variety called Ruby Black Tea No. 18, and is produced around a lake called the Sun- Moon Lake in Nantou County, Taiwan. From the name of the variety and the name of the place of origin, it is sometimes called Ruby Black Tea No. 18 or Sun Moon Lake Black Tea. This tea has a menthol scent with a sugar-malt sweet aroma reminiscent of Uva, the famous Ceylon tea.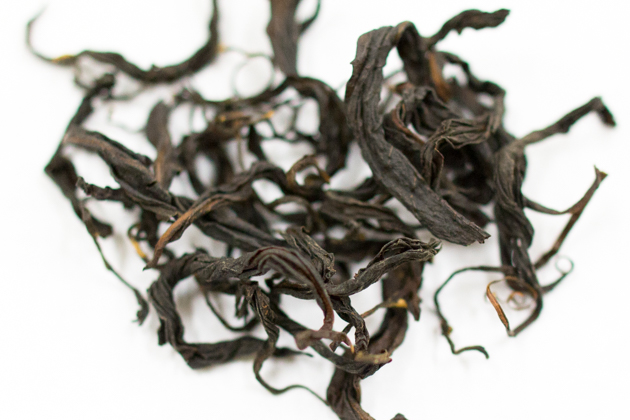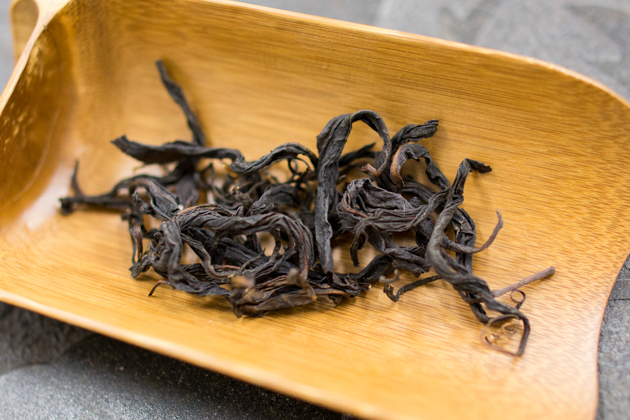 Yunnan Ancient Black Tea 云南古树红茶 杏蜜香

Yunnan Ancient black tea with apricot and honey fragrance is an extremely rare tea that combines two coveted aromas among black tea fans. You can enjoy both the muscatel flavor reminiscent of Oriental Beauty or Darjeeling First Flush and the refreshing menthol scent of Uva from Sri Lanka or Formosa black tea from Taiwan. It gives a well-balanced drinking sensation at a harmonious level with the smooth taste that lingers on palate for a long time.

This First Flush black tea from Jun Chiyabari Estate is a tea with a sweet floral aroma, with a hint of honey-like sweetness. This tea is made from naturally grown tea leaves, resulting in a rich aftertaste and a lingering fragrance. It is also recommended for iced tea. To make iced tea, we suggest preparing a concentrated brew and then diluting it with chilled water (or cold-brewing), rather than steeping it directly in cold water.

Tong Mu Shui Xian Black Tea

This tea is made from Shui Xian cultivar following the process of traditional Lapsang Souchong 正山小種. Yet, we do not call it Lapsang Souchong. Because the standard of Lapsang Souchong is to use local tea in Tong Mu. The name of Souchong is originally referring to the local seed-grown tea in Tong Mu Guan.
This tea is from Tong Mu Guan in Wu Yi shan, Fujian Province, China. The tea garden is located at 1000m above sea level, and the tea garden is totally sustainable, the tea trees are grown without pesticide and fertilizer.
Tea gives an up-lifting sweet floral note with smooth drinking sensation that lingers on palate for a long time. It has no astringency or bitterness. It has a soft taste that can be served straight as a daily drinking tea during any time of a day. Without adding sugar or milk, tea has a natural sweetness lingers on palate.

Yunnan Gong Fu Black Tea

In contrast to Yunnan Ancient Tree Black Tea, which is processed with minimal withering, this particular tea undergoes thorough withering similar to that of Darjeeling tea. This process produces a rich, vibrant and slightly spicy aroma that complements the tea's floral notes. The tea is made from naturally grown tea leaves from seedlings located at an elevation of 2100 meters in Lincang, Yunnan Province, and harvested from trees over 100 years old. The resulting brew has a full-bodied aftertaste and a deep, lingering finish that permeates the entire body. It gives a sugary-malt flavor that lingers on palate for a long time.

Darjeeling 1st Flush - Gopaldhara China Special
Darjeeling First Flush is a lightly fermented black tea. It is harvested in early spring. We are particularly selecting the tea with a bright flavor and reasonable aftertaste.This first flush tea is from Gopaldhara tea garden. It has a multi-layers of floral note with a hint of honey-like finishing.
When brew, the color of tea leaf is yellowish green color, with a honey-yellow liquor. It's a refreshing cup of tea to start a day or to rejuvenate our body during anytime in a day. It's a tea to enjoy without milk or sugar. It has a lingering sweetish taste on palate.
Darjeeling 1st Flush - Arya Ruby

Tea is made from the tea garden located at 1500m.

Ruby particularly consists of a lot of young tea buds. So, it has a soft and creamy drinking sensation. The interesting thing about Ruby is this tea is fermented relatively well despite the 1st Flush.
With a longer period of fermentation, Ruby is a little more well-fermented 1st Flush that gives a sweet fruity flavor and refreshing floral scent, with bold drinking sensation and deep aftertaste, and no astringent or bitter taste. It is suitable to drink it anytime in a day.