This is a selected black tea trial set that contains 7 types of naturally-grown (fertilizer-free and pesticide-free) black tea.
All the black teas in this set are pesticide-free, so you can enjoy it comfortably.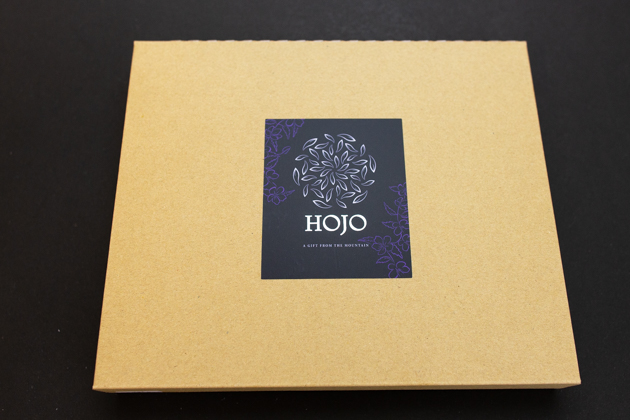 Select only pesticide-free black tea
The teas selected for this trial set are all naturally-grown teas.
The reason for choosing naturally grown tea is based on the safety of being pesticide-free. However, there is another lesser-known aspect to consider, which is the natural farming method of not using organic fertilizer on the tea trees. By refraining from using nitrogen fertilizer, the tea leaves grow slowly, resulting in denser leaf cells. As a result, the tea accumulates more substances and natural minerals. This leads to a clean taste of the tea and a deeper aftertaste.
China black tea is an unknown gem.
While many may associate black tea with varieties like Ceylon tea, English Breakfast Tea, or Earl Grey, the birthplace of black tea is, in fact, China. China boasts exceptionally high-quality black teas that are not to be overlooked. To truly appreciate black tea, one must experience the richness of Chinese tea.
Despite concerns about counterfeit products and food safety in China, it is a country that offers a mix of both exceptional and poor quality goods. Surprisingly, China produces numerous pesticide-free and fertilizer-free teas when it comes to top-class tea. Producers understand that the absence of fertilizer leads to improved quality. By refraining from using fertilizers, insect growth is minimized, rendering pesticides unnecessary. This well-balanced ecology enhances the overall quality of the tea. Moreover, since pesticides add to production expenses, producers avoid their use unless the tea trees are severely affected by pests.
To achieve genuine high-quality tea, objective measurements of quality and in-depth knowledge and experience of the factors influencing quality are essential. At HOJO, we ensure the quality of our tea by directly purchasing from the tea plantation owners, managing the entire process from production to packaging, and importing directly from the first-hand producers. Dealing directly with producers allows us to accurately assess and control the condition of the teas.
When discussing black tea, many may think of the common milk tea served in food stores. However, few have had the opportunity to taste the exquisite black tea from the Himalayas. In Nepal and Darjeeling, at high altitudes of 1500m and above, tea gardens produce black teas with refreshing floral notes. The taste is akin to that of high-quality white tea or refreshing Taiwan high mountain oolong tea.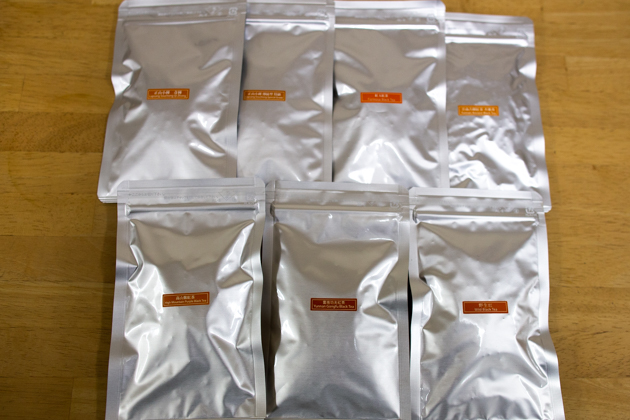 Seven types of tea, each tea is 10g per pack
Below are the list of tea for the trial set. There are seven types of tea, 10g each pack.
1. Formosa Black Tea
2. Yunnan Ancient Black Tea

3. Nepal 1st Flush - Jun Chiyabari Estate

4. Tong Mu Shui Xian Black Tea
5. Yunnan Gong Fu Black Tea

6. Darjeeling 1st Flush - Arya Ruby
7. Darjeeling 1st Flush - Gopaldhara China Special
Formosa Black Tea
This tea is a quintessential representation of Taiwan. It is crafted from a tea variety known as Ruby Black Tea No. 18 and is cultivated around the scenic Sun-Moon Lake in Nantou County, Taiwan. Due to its variety name and place of origin, it is often referred to as Ruby Black Tea No. 18 or Sun Moon Lake Black Tea.
Characterized by a refreshing menthol fragrance and a delightful sugar-malt sweetness reminiscent of the renowned Ceylon tea from Uva, this tea offers a truly unique and captivating aroma.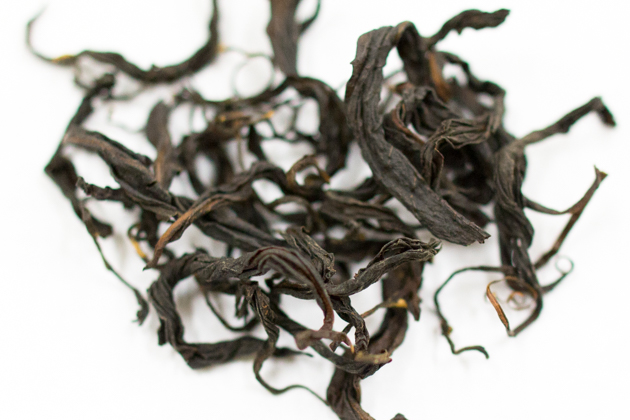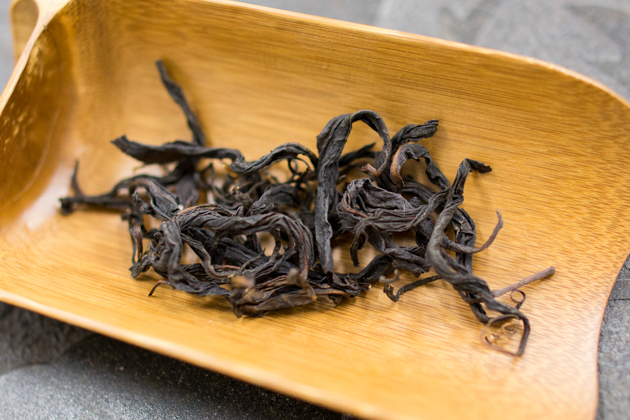 Yunnan Ancient Black Tea 云南古树红茶 杏蜜香

Yunnan Ancient Black Tea with apricot and honey fragrance is an exceptionally rare tea that brings together two highly sought-after aromas cherished by black tea enthusiasts. It offers the delightful muscatel flavor reminiscent of Oriental Beauty or Darjeeling First Flush, along with the invigorating menthol scent found in Uva from Sri Lanka or Formosa Black Tea from Taiwan. The combination creates a harmonious and well-balanced drinking experience, characterized by a smooth taste that lingers on the palate for an extended period.
Nepal First Flush - Jun Chiyabari Estate
This First Flush black tea from Jun Chiyabari Estate boasts a delightful sweet floral aroma complemented by a subtle hint of honey-like sweetness. It is made from naturally grown tea leaves, contributing to its rich aftertaste and lingering fragrance. This tea is also highly recommended for making iced tea. For the best results, we suggest preparing a concentrated brew first and then diluting it with chilled water (or cold-brewing), rather than steeping it directly in cold water.
Tong Mu Shui Xian Black Tea

This tea is crafted from the Shui Xian cultivar using the traditional process of Lapsang Souchong 正山小種. However, we refrain from calling it Lapsang Souchong because the true Lapsang Souchong is made from local tea in Tong Mu. The name "Souchong" originally referred to the local seed-grown tea in Tong Mu Guan.
Our tea hails from Tong Mu Guan in Wu Yi Shan, Fujian Province, China. The tea garden sits at an elevation of 1000m above sea level and is entirely sustainable, with tea trees grown without the use of pesticides and fertilizers.
This tea boasts an uplifting sweet floral aroma and offers a smooth drinking experience with a long-lasting aftertaste. It is completely free from astringency or bitterness, and its soft flavor makes it suitable for straight enjoyment as a daily tea throughout the day. Without the need for sugar or milk, the tea naturally leaves a lingering sweetness on the palate.
Yunnan Gong Fu Black Tea

In contrast to Yunnan Ancient Tree Black Tea, which undergoes minimal withering, this particular tea undergoes a thorough withering process similar to that of Darjeeling tea. This meticulous process results in a rich, vibrant, and slightly spicy aroma that complements the tea's floral notes.
The tea is crafted from naturally grown tea leaves, originating from seedlings at an elevation of 2100 meters in Lincang, Yunnan Province. These leaves are harvested from trees over 100 years old. The resulting brew offers a full-bodied aftertaste and a deep, lingering finish that envelopes the entire palate. It leaves a sugary-malt flavor that lingers on the palate for an extended duration.
Darjeeling 1st Flush - Gopaldhara China Special
Darjeeling First Flush is a lightly fermented black tea harvested in early spring. We carefully select the tea with a bright flavor and a reasonable aftertaste from the Gopaldhara tea garden. This first flush tea boasts a multi-layered floral note with a hint of honey-like finishing.
When brewed, the tea leaves exhibit a yellowish-green color, resulting in a honey-yellow liquor. It's a refreshing cup of tea, perfect to kickstart the day or to rejuvenate the body at any time. Best enjoyed without milk or sugar, it leaves a lingering sweetish taste on the palate.
Darjeeling 1st Flush - Arya Ruby

This tea is produced from a tea garden located at an elevation of 1500m.
Ruby tea is particularly abundant in young tea buds, resulting in a soft and creamy drinking experience. The intriguing aspect of Ruby is that despite being a 1st Flush tea, it undergoes a relatively well-fermented process.
Due to the longer fermentation period, Ruby possesses a slightly more well-fermented character compared to typical 1st Flush teas. This imparts a sweet fruity flavor and a refreshing floral aroma. It offers a bold drinking sensation with a deep aftertaste, all without any astringency or bitterness. This tea is suitable to be enjoyed at any time of the day.