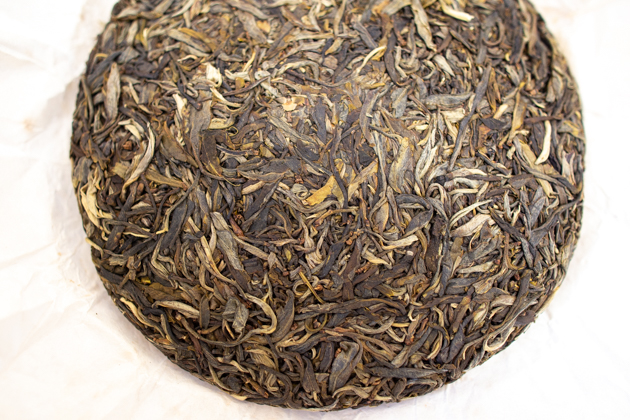 This tea is produced by minority farmers from fresh tea leaves collected from their own tea garden.
Tea has been aged in Malaysia since 2014.

It gives a hint of minty aroma with

dried fruit note and a nutty undertone.
The tea garden is located at Meng Ban, an area next to the famous tea area Mang Fei in Lincang. The locals called it Lao Yang Feng.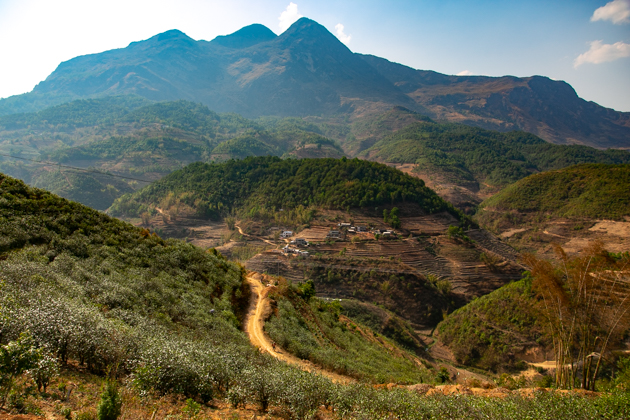 The scenery around Mang Fei: the mountains were rugged and spectacular.
Mang Fei is one of the four famous tea production areas in Lincang of Yunnan, along with Xi Gui, Bing Dao and Ma An Shan.
In the case of Chinese pu-erh tea, teas from well-known production areas often have a strong body in the tea.
Nevertheless, the essential quality of tea is determined by the intensity of its finishing (lingering taste and richness travels down the throat). Usually tea with a strong body is more gorgeous, and even tea beginners can easily understand and appreciate it, so tea with a strong body is popular.
As for Lincang tea, Ma An Shan, Xi Gui, Bing Dao and Mang Fei are all teas with strong body.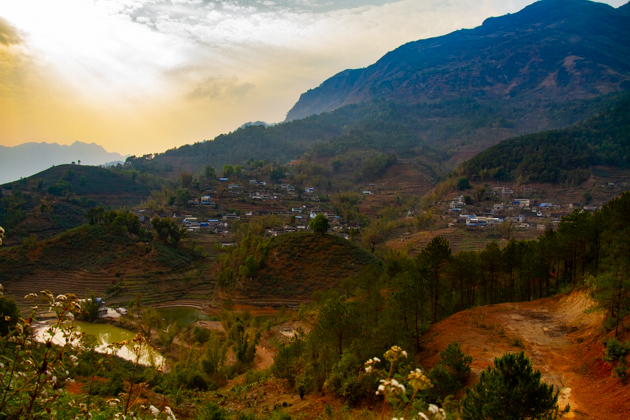 There are many factors contributing to the body of tea, and the main factor is soil quality. If the soil contains alkaline minerals such as calcium, potassium, and silicon, the plants grown in that soil will have a strong body.
The limestone in Bordeaux, the wine-producing region, the Shirasu soil in Kumamoto and Kagoshima, the limestone in Ehime, and the limestone rocks of Wu Yi Mountain are rich in alkali minerals, hence the crops from these locations exhibit a strong body.

Meng Ban is a minor tea production area, which is next to Mang Fei, and the soil condition is similar to Mang Fei. For this reason, the taste of tea from Meng Ban area is also similar to Mang Fei. Lao Yang Feng raw pu-erh has a rich taste and a lingering sweetish finishing down the throat. Tea is made by farmers of Wa minority ethnic tribe who lives in the mountain.

Nowadays I work with a tea maker who exclusively produces our Hojo tea lineups, but back then in earlier years, I traveled to various regions to find rare teas.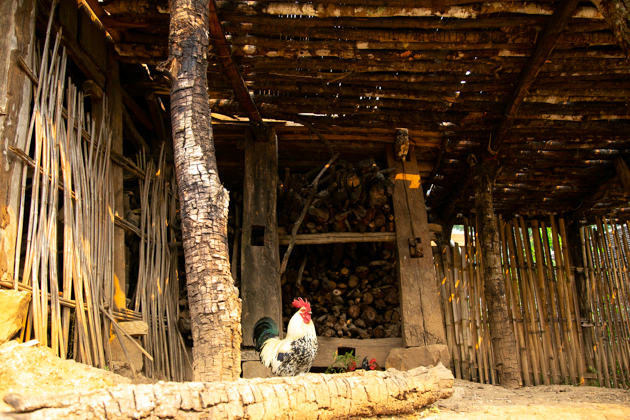 Lao Yang Feng is a tea made by a family of the local ethnic minority of Wa tribe that I met while walking around Meng Ban Mountain.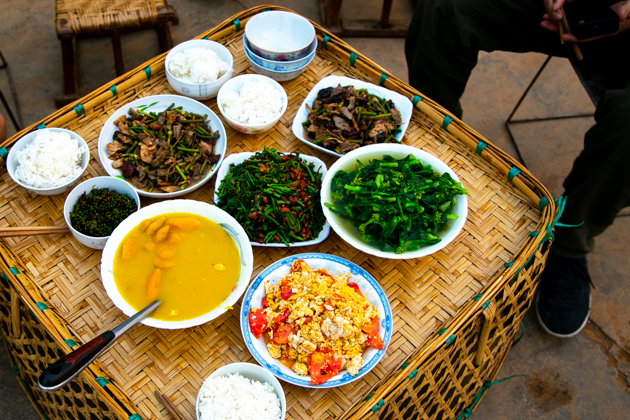 A common meal served by the farmer who stays in the village at high mountain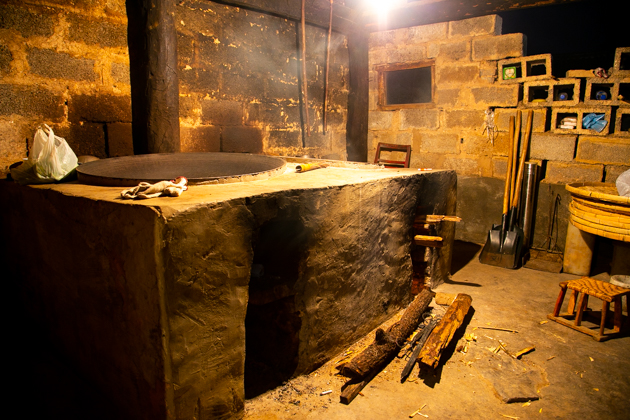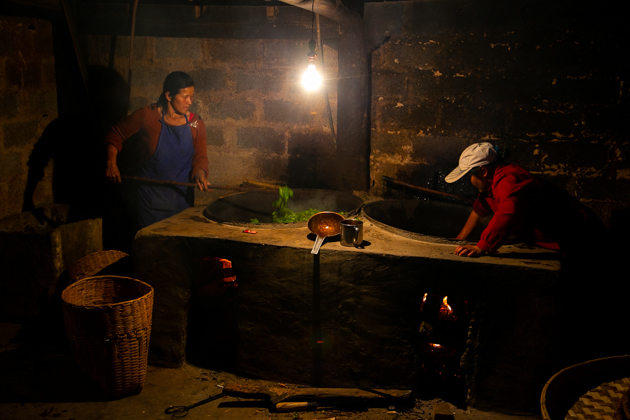 In the remote village located at high mountain, normally the farmer does not have perfect equipment for tea making, so they would adjust the fire by feeling the heat of the frying pan. So if the temperature was high during pan-frying, and you will detect a roasted aroma like nutty note on the tea. At the time of purchase, it had a slightly strong smoky flavor similar to that of roasted bancha, and the taste was not too refined.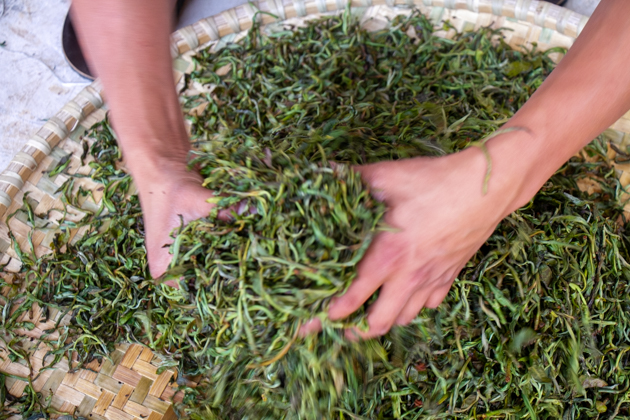 Therefore, the tea was aged for a long time in Malaysia since 2014. For now, the long aging process has resulted in the development of sweetness both in terms of taste and aroma. It gives a hint of dried fruity note with brown sugar flavor, and a woodsy note reminiscent of Scotch whisky, leaving a warm drinking sensation on palate.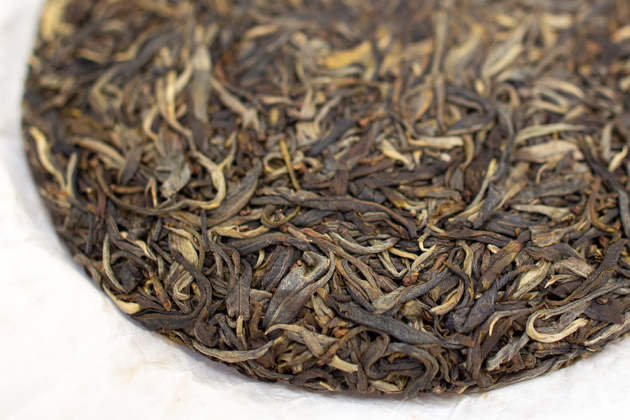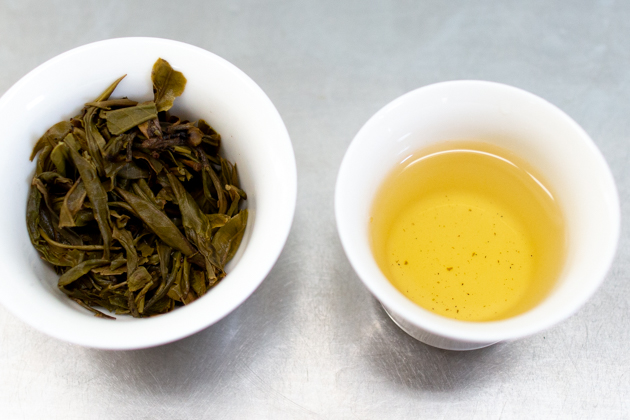 Pu-erh tea, which is made with high technology and sophisticated methods, is good, but still an unique tea like Lao Yang Feng is quite addictive. Because of its flavor, it goes well with food and sweets, and I think you can combine it with a wide range of foods.