The Da Cha Tou 2019 is a rare and unique tea. It is produced from tea leaves collected from old tea trees grown at >2000m high mountain of Wu Liang Shan in Lincang. 
Despite tea was produced not long ago, it's giving smooth drinking sensation, with an intense dried fruity note like dates.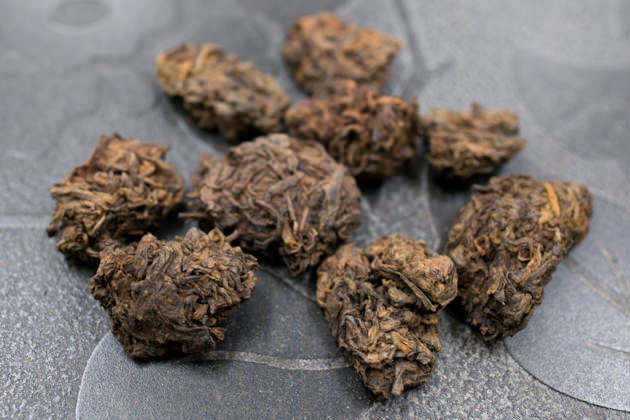 It is not easy to purchase Cha Tou
In Chinese, Cha Tou means "head of tea", the small tea blocks. It is naturally formed during the fermentation process of ripe pu-erh tea. Because of its outstanding flavor and taste, Cha Tou is always sought after among the tea connoisseurs in China, yet most of the time the tea manufacturers will keep it for their own drinking.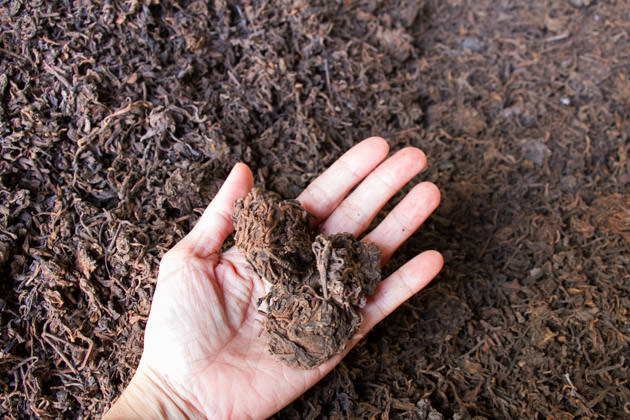 Da Cha Tou : Big Cha Tou
We managed to purchase the very rare Cha Tou called Da Cha Tou (in Chinese, Da means Big). Da Cha Tou is not only rare but also known for its outstanding quality in both taste and flavor.
As the Da Cha Tou was naturally formed during the fermentation, it has irregular size and shape. When we first tried this tea, we were fascinated by its unique drinking sensation. Since the stock of Da Cha Tou is limited, the original shape of Da Cha Tou is very beautiful and it is nice to drink, we decided to release this tea as a loose tea.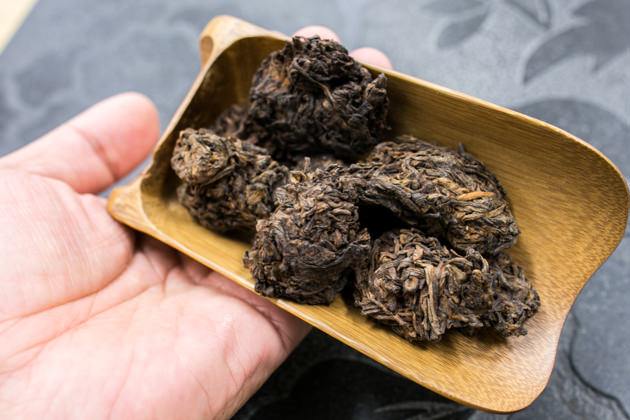 Usually, Cha Tou varies in different sizes: big, medium and small. After the pile fermentation process, the manufacturer will conduct sifting to segregate the tea and grade it into Cha Tou, Gong Ting, Special grade, 1st, 3rd, 5th and 9th grade. Normally, out of 8 to 10 tonnes of tea piled for fermentation, only less than 1-2% is the Cha Tou.

Spring Cha Tou is highly sought after yet extremely limited
The fermentation of ripe pu-erh tea is carried out by aerobic bacteria, anaerobic bacteria and mold. Cha Tou is slowly formed in the middle of fermentation process from the interaction between tea constituents and the poly saccharide produced by bacteria. As spring tea is very rich in poly phenol and other tea constituents, Cha Tou naturally appears during the fermentation of spring tea. Normally, it is not formed in summer tea. It is because of in summer, tea grows faster due to more rain and higher temperature which result in lower concentration of certain tea constituents.
Sometimes, a very small quantity of Cha Tou may be formed in autumn tea. For example, may be only about 20-30kg of Cha Tou is formed out of multi-tonnes of fermented autumn ripe pu-erh tea. However, the Cha Tou formed from autumn tea is very loose and fragile, while the spring Cha Tou is very solid and big in size thanks to rich content of tea constituents. As compare to spring Cha Tou, the autumn Cha Tou gives much thinner and lighter taste, and lack of complexity in taste. Unfortunately, there are very limited ripe pu-erh tea produced from spring tea. Naturally, Cha Tou is even more limited.
In addition, there are a number of tea merchants who are looking for Cha Tou. Due to the limited stock, we often face the fierce competition among the tea merchants to obtain this tea. It often happened that the Cha Tou we pre-booked was intercepted by other people.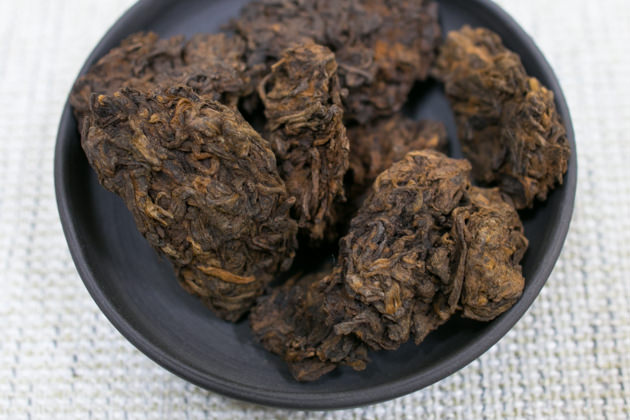 Unique flavor is formed during natural maturation process
Da Cha Tou is unique not only because of its shape. We can easily tell the difference in flavor and taste when we compare it with loose ripe pu-erh teas of the same batch.
The Da Cha Tou has rich dry-fruity flavor with a thick taste and long-lasting finishing. In addition, it gives very silky and creamy mouth-feel. I think the reason why Cha Tou gives very distinctive flavor and taste is because of the process of its formation. Cha Tou is formed in the middle of fermentation. At this stage, the tea leaves forming Cha Tou is not fully fermented yet. As tea leaves are firmly coagulated, there is no oxygen inside it. Due to the heat generated from the pile of ripe pu-erh tea on microbiological fermentation and the high moisture content, it undergoes further maturation; that could be the reason that develops unique and complex flavor.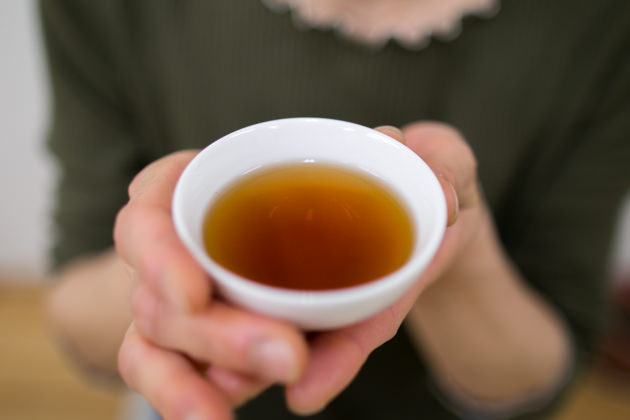 Unique Aging
One of the reasons why Cha Tou is loved by so many people is that it ages excellently well. The changes of flavor are much more significantly than common ripe pu-erh teas. It reminds me of Chinese dates, dried apricots or prunes, raisins and sometimes brandy.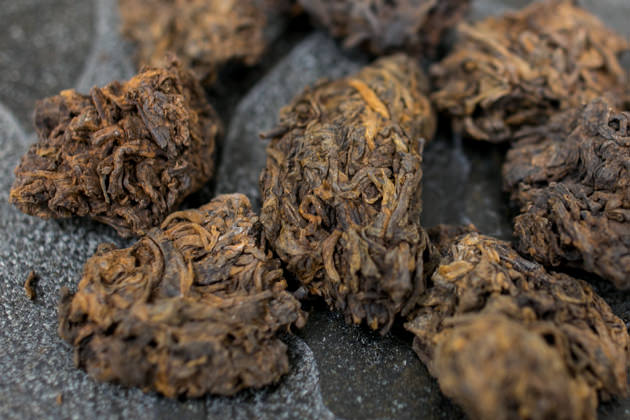 Whitish powder on the surface is actinomycetes
Some of Cha Tou appear whitish as it contains white filaments on its surface. It is pretty normal and not harmful. Please do not worry as it is not mold. It is the friendly bacteria called actinomycetes which is the key bacteria appears when the fermentation of ripe pu-erh tea is successfully carried out. If any problem occurred during fermentation, the white filaments would not appear. Usually, these whitish filaments are not noticeable after compression. We hardly see these white filaments on the compressed tea because they disappear once tea is steamed for compression.