Da Xue Shan's wild white tea is an incredibly rare type of white tea, and it's made from a unique plant called Camellia Taliensis that grows naturally in the wild without human cultivation in the deep forest of Yunnan. Its limited supply makes it highly valued by tea enthusiasts.
The wild tea has an extremely strong aroma. It boasts a robust fragrance that evokes thoughts of flowers, fruits, wild vegetables, and the bark of young trees. If you were to taste it without seeing the tea leaves, it wouldn't be surprising if it were mistaken for a flavored tea. Of course, due to its wild nature, it has a very strong aftertaste, and even when consumed in a regular manner, it imparts a soft and relaxing sensation, with some individuals experiencing a tea-induced euphoria.
The Da Xue Shan Wild Tea of this year offers a finish that envelops your senses in a refreshing green aroma. It presents a unique flavor profile reminiscent of Shine Muscat grapes, complemented by subtle notes of guava and green apples.
Beyond its captivating flavor, this tea leaves a lingering and gratifying aftertaste, elevating it to a truly enriching and rewarding tea-drinking experience.
For over five years, HOJO has actively participated in guiding our tea producer through each stage of the tea-making process. We offer them precise instructions and share our unique techniques to ensure that the tea is crafted in accordance with our specific requirements.
In the past, finding white tea made from the Camellia Taliensis plant was like discovering a hidden gem. It was so uncommon that you had very few chances to experience it elsewhere. Even when you did manage to find it, many of those teas didn't look or taste as good. They often had a darker color and sometimes even showed signs of browning, which indicated poor processing.
Now, in recent years, there have been a few instances where white tea made from Camellia Taliensis has popped up here and there. However, the sad reality is that many of these teas have failed to capture the essence of what makes this tea special. They tend to lose that vibrant green color and the distinctive fresh aroma that sets it apart.
On the contrary, when it comes to our white tea, you can anticipate an extraordinary experience. We meticulously select large, old wild trees from the forest, define precise plucking standards, and closely monitor every detail throughout the withering process. This ensures that our white tea maintains its natural substances and freshness to the fullest extent. Our tea retains its vibrant green color and boasts a wonderfully fresh aroma that is certain to delight your senses. As mentioned earlier, it is not common to come across white tea with such a fresh green color and aroma, and some individuals might find it unusual. However, this serves as a testament to the meticulous care and unique techniques we have employed in crafting this exceptional tea.
When the white tea is expertly crafted, it will display a revitalizing, fresh green and grassy flavor. Interestingly, when the tea remains sealed in its bag for a year or two without being opened, this initially vibrant green note transforms into a delightful sweetness reminiscent of wild raw honey or grapes, with a clear and sweetish lingering finishing that lasts for many brewing.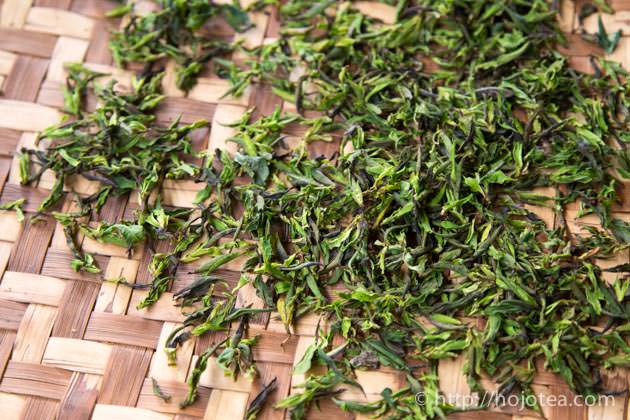 Very rare and limited supply of genuine wild tea
In Yunnan province, there exists a scarce and limited supply of genuine wild tea. Yunnan's total area spans 3,940,000 square kilometers, making it even larger than Japan. Approximately 90% of this vast region consists of mountains, which are abundant in various natural resources. Among them is wild tea, which has been collected by villagers for generations. In the spring, they venture into the mountains to gather wild tea leaves and then process them into dry tea leaves for consumption as tea or sometimes for medicinal purposes.
Wild tea refers to native plants that naturally grow in the mountains without human intervention. It differs from old tea trees or so-called ancient tea trees that were deliberately planted by humans a long time ago. Additionally, it is distinct from bio-dynamic or feral gardens.
Our wild tea specifically belongs to the species called Camellia taliensis, which is closely related to Camellia sinensis, the tea plant commonly used for tea production.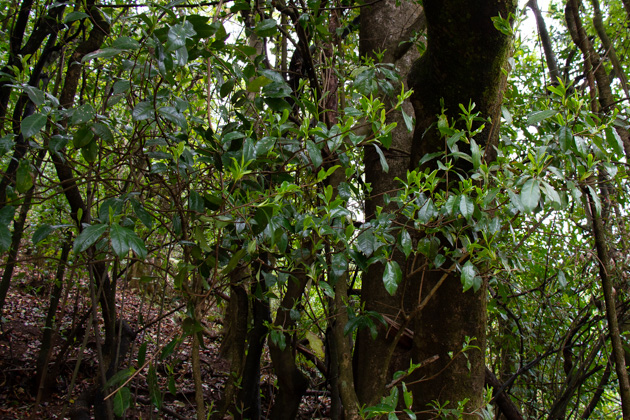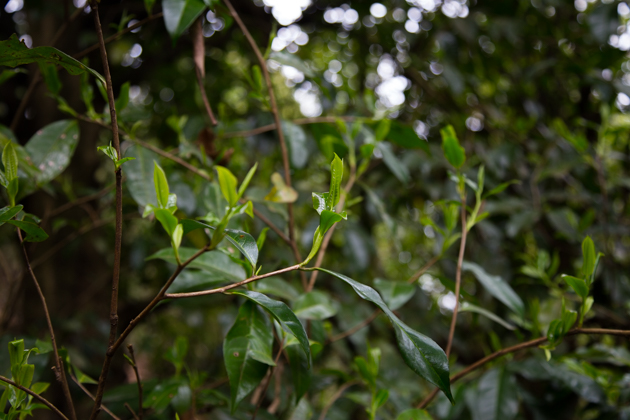 Amidst prevailing mistrust in the real estate sector, China's domestic economy is currently experiencing a period of deceleration. Interestingly, the tea industry in Yunnan Province has remained relatively insulated from these market fluctuations. The demand for tea, particularly wild tea, has been steadily increasing in recent years, resulting in elevated prices and intensified competition among suppliers.
To ensure a consistent supply of raw materials, we have established direct partnerships with local farmers through reputable producers. This strategic approach enables us to procure wild tea directly every year.

In previous years, we have consistently spent every spring in the core tea production area, which has given us a deep familiarity with the true characteristics of real wild tea. Through this experience, we have established strong partnerships with the locals. As a result, we can guarantee that the wild tea we collect and process is genuinely authentic and not swapped with human-planted wild tea sourced from regular tea gardens.
Our particular focus lies on the real wild tea found in the deep mountains, often located in remote and distant regions. When compared directly, the difference between real wild tea and garden-grown Camellia taliensis becomes remarkably distinct. Real wild tea offers a clean and pure flavor, providing a clear and gratifying drinking sensation with an incredibly smooth and enduring aftertaste. On the other hand, garden-grown Camellia taliensis tends to have a lighter and less profound aftertaste, with a flavor and taste that is not as pure. The comparison is akin to contrasting the taste of farmed mushrooms with that of wild mushrooms, or cultivated herbs with their wild counterparts.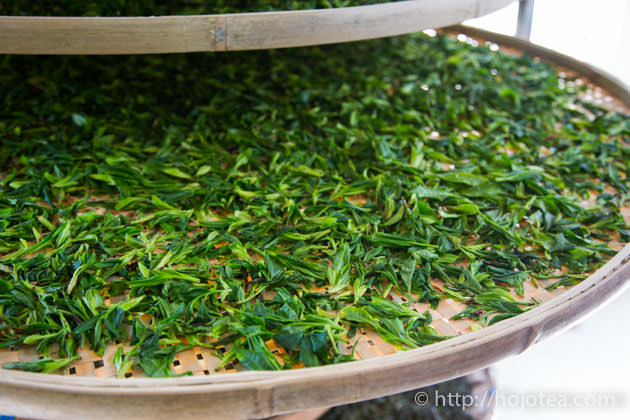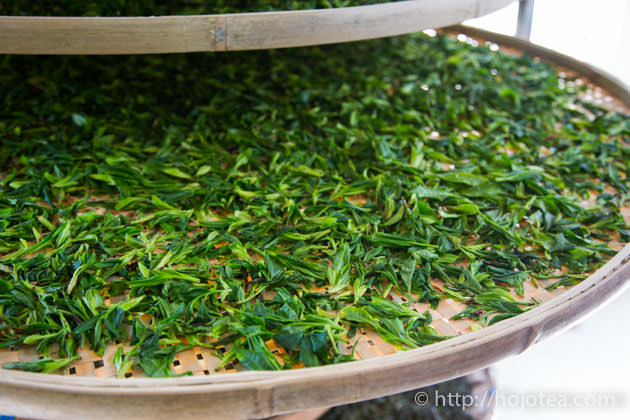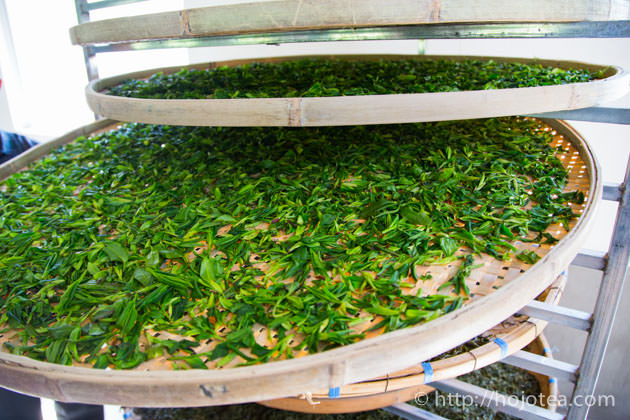 Our Wild Tea is not bitter at all
A common concern among many people is that wild tea might have a bitter taste. However, our Da Xue Shan wild tea defies this expectation as it is not bitter at all. Instead, it offers a delightful sweetness and a refreshing flavor reminiscent of flowers, fresh herbs, or grapes. The wild tea derived from Camellia taliensis generally has an appealing flavor, making it a great choice for those who enjoy teas with refreshing drinking sensation.
It is worth noting that some varieties of Camellia taliensis can indeed have a bitter taste, similar to certain medicines. Particularly, the wild tea from Ai Lao Shan tends to be quite bitter. However, our Da Xue Shan wild tea is an exception to this, as it possesses no bitterness.
Cold water brewing
Da Xue Shan Wild White Tea can be enjoyed through cold brewing.
I always prefer to indulge in this tea using the cold-water brewing method. The carefully crafted white tea imparts a fascinating, refreshing tea flavor, which I often liken to the experience of sipping tea as if it were a rejuvenating tea juice.
To do this, it's advisable to allow previously boiled water to cool down. This cooling process alters the water's characteristics and enriches the tea's aroma.
To prepare approximately 1 liter of cold-brewed tea, use roughly 5g of tea leaves. Allow them to steep in the refrigerator overnight to complete the cold brewing process. After steeping, removing the tea leaves is essential to maintain the tea's freshness and elevate the overall flavor, ensuring an optimal and delightful taste experience.
Cold water brewing offers a unique and refreshing way to enjoy wild tea, and it's definitely worth experiencing the different characteristics it brings out in the tea.
Functional effect of Wild Tea taught by the villagers
The people who live high up in the mountains informed us that this tea is effective for relieving constipation. My elder son tends to face this issue, so I used to give him Da Xue Shan wild tea, and it appears to have positive results. As a result, I am beginning to believe in its potential to alleviate constipation.
Additionally, wild tea is abundant in natural minerals, making it highly beneficial for our health. It aids in improving blood circulation and helps to keep our bodies warm, making it especially advantageous for individuals with poorer blood circulation, and it can also help with sleep.
Da Xue Shan Wild White Tea 2023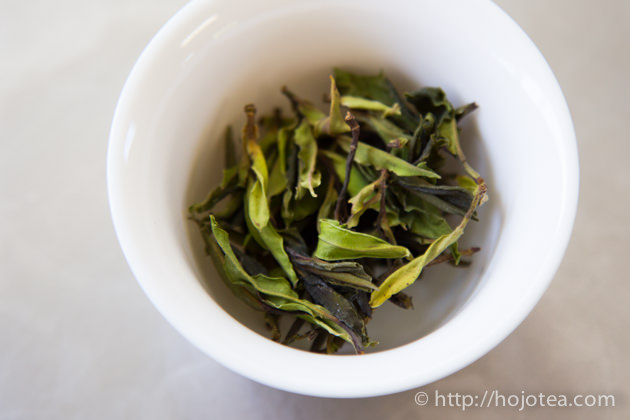 In the process of making white tea, we employ a withering process that lasts for several days to enhance its natural floral flavor. Initially, the fresh tea exhibits a green grassy flavor, but over time, it undergoes a transformation into a sweet floral note. Furthermore, if you store the tea in an unopened bag for a few years, it will develop an incredibly sweet flavor akin to raw honey.
In our tea warehouse located in Malaysia, the tropical weather facilitates this aging process, and within a year, the tea acquires the desired sweet honey flavor. The maturation of the teas in these conditions is exceptionally ideal.