Gu Shu means "old tree" in Chinese. This tea was produced from old tea trees that is about a few hundred years old. The tea trees are owned by the minority ethnics in Yunnan who strictly followed the traditions of their ancestors.

Tea is made of single tea bud, hand-picked in early spring from high mountain. Tea has a sweet grassy note with a pleasant drinking sensation reminiscent of spring garden in high mountain. Its taste is smooth and soft, and no bitter or astringent taste at all, and it can be enjoyed by anyone in a family. Tea can be served with hot water or cold water.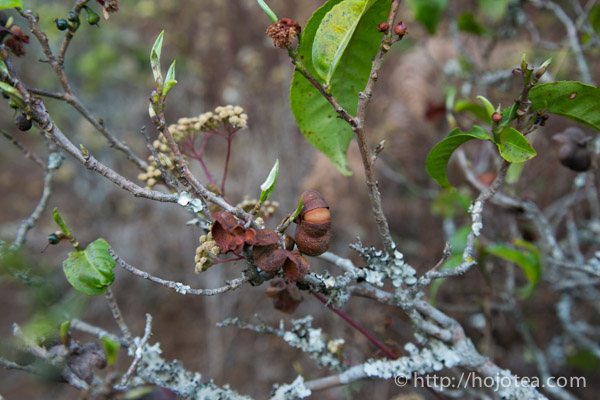 The tea is produced from the semi-wild tea
The tea bushes were planted independently and grown like a wild plant where the tea trees are surrounded by weeds that have grown as tall as those tea trees. They only cut off the weeds just before tea plucking is carried out. When I saw the tea growing area for the first time, I can hardly believe there was any existence of tea trees. The trunk of the tea trees were so white and its leaves were yellowish due to the shortage of nitrogen supply. The tea trees were completely merged with the surrounding ecology. According to them, they practice exactly what they learned from their ancestors and till now, the same practice has been preserved for thousands of years. However, nowadays many places in Yunnan are rapidly altering their traditional farming to the modern agricultural practice. Hence, it is very rare to locate a place where people still practice their traditional farming.
Extraordinarily strong aftertaste
The main characteristic of Gu Shu Yinzhen is its overwhelming extent of aftertaste. Once we drink this tea, the taste goes very deep down our throat, the sweetness and flavor lasts for a very long time. Since this tea is very strong, I usually indulge in only a few cups and stop drinking more or else I would get tea-drunk. Thanks to the highly concentrated minerals, it makes me feel warm and relaxed. Moreover, the tea leaves lasts for many infusions and we can brew this tea over and over again. Usually, once I prepared this tea in the morning, I could keep brewing it till night.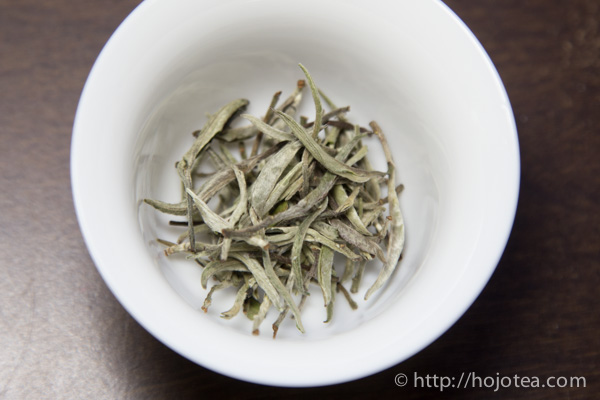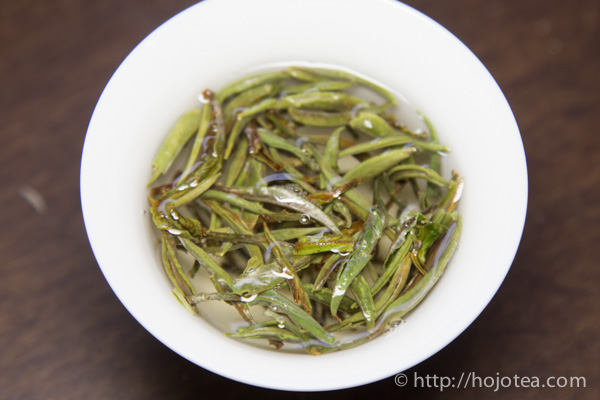 You can keep brewing over a day
The unique feature of this tea is that we can maintain its fresh flavor throughout the day. Even if we stop brewing this tea and leave the wet leaves for several hours, it will not omit any off-flavor. Instead, it develops a fruity flavor. I often brew this tea at night and continue during the next morning. To my surprise, the flavor was rather fruitier and nicer when I brew the tea again the next morning.  


Excellent performance in cold water brewing
I also recommend brewing this tea in cold water, which was unexpectedly refreshing and thanks to the strong aftertaste, my kids also loved it so much. All you have to do is to place 5g of tea leaves in 1 liter of water, and then leave it in a fridge for several hours. If you think it is too strong, you can dilute it. If you prefer stronger flavor, do use the cold water that was boiled once and cooled down.
Let's get it matured and enjoy the muscatel flavor
Not only the fresh tea is enjoyable to consume, but the flavor of matured tea is also very attractive. I personally am thinking of keeping this tea for more than a few years to further mature it. If you wish to conduct maturation, please keep the pack unopened in the warmest environment in your house. This tea will produce sweet muscatel flavor within 2-3 years' time in Malaysia weather.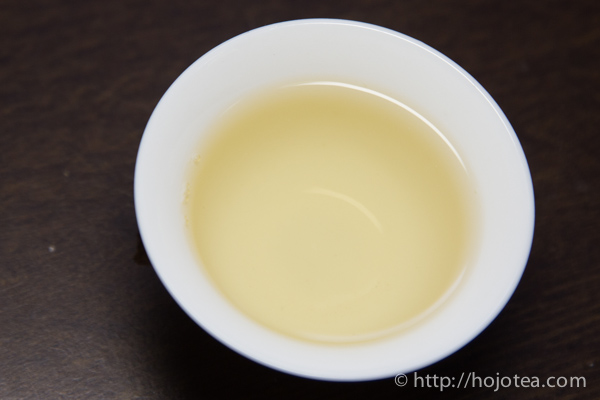 White tea is a type of tea that is minimally processed and made from the young leaves and buds of the Camellia sinensis plant. It is known for its delicate flavor and light color. While scientific research on the specific health benefits of white tea is limited, it is believed to offer several potential advantages:
Antioxidant properties: White tea contains high levels of antioxidants, such as polyphenols and catechins. These compounds help protect the body against free radicals, which are unstable molecules that can cause damage to cells and contribute to various diseases.

Skin health: The antioxidants found in white tea may have a positive impact on skin health. They can help neutralize free radicals that can lead to premature aging, wrinkles, and skin damage.


Cardiovascular health: Preliminary studies suggest that white tea may have cardiovascular benefits. The antioxidants in white tea may help improve heart health by reducing the risk of heart disease, decreasing cholesterol levels, and improving blood vessel function.


Oral health: White tea has been associated with potential oral health benefits. It may help inhibit the growth of bacteria that cause dental plaque, cavities, and bad breath.


Weight management: While not a magic solution for weight loss, white tea may support weight management efforts, boost metabolism and increase fat oxidation. Additionally, the presence of certain compounds in white tea may help inhibit the formation of new fat cells.
It is important to note that research on white tea is still ongoing, and many of its benefits are derived from preliminary studies or observations. However, it is commonly believed that white tea has the ability to reduce body heat, making it suitable for warm weather environments such as Malaysia.