It carries a sweet note reminiscent of raw honey, accompanied by a robust and bold drinking sensation.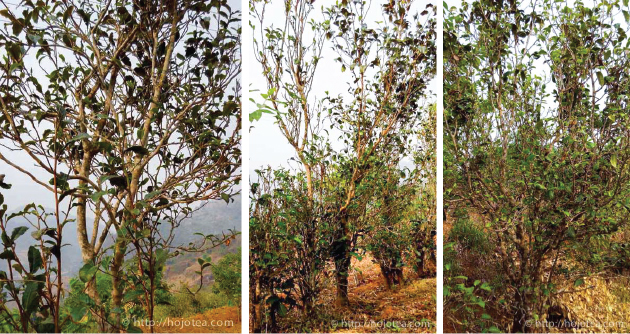 The photo depicts a tea tree of High Mountain Purple Tea.
According to the testimonials of ethnic minority people, purple tea has its origins in wild tea and is named as such because its stems and other parts turn purple in color.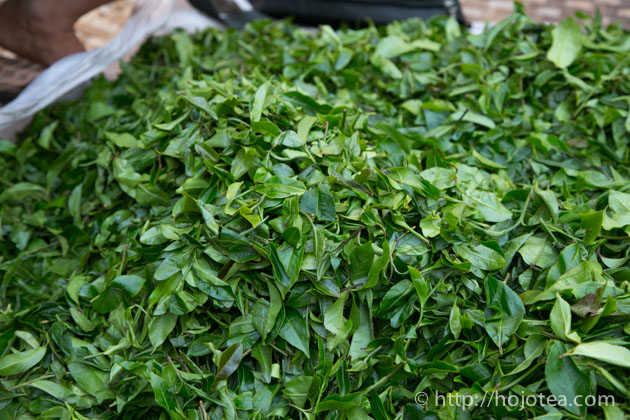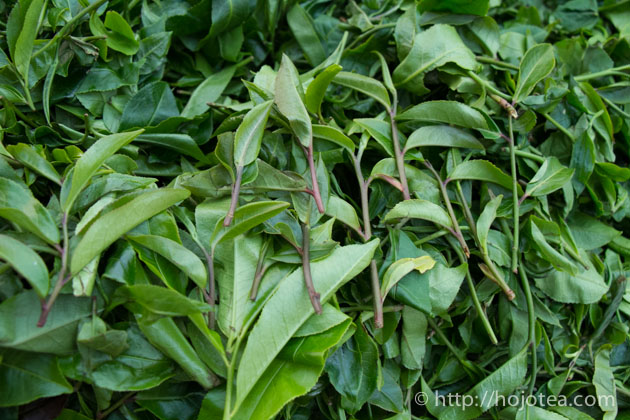 As shown in the above photograph, the stems are purple.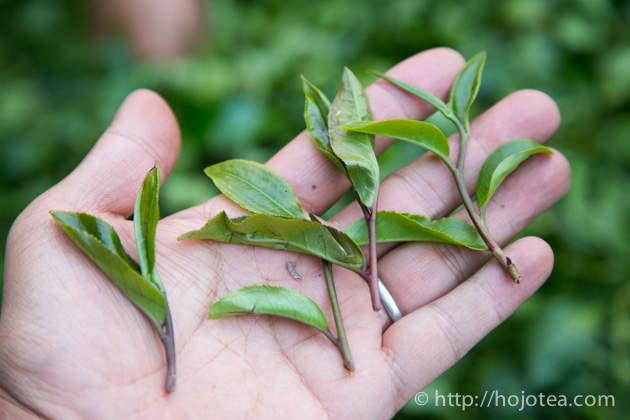 However, another distinctive feature is that during the tea-making process, purple tea transforms into a dark color resembling indigo. It is possible that the term "purple tea" derives from the color of the tea leaves after processing.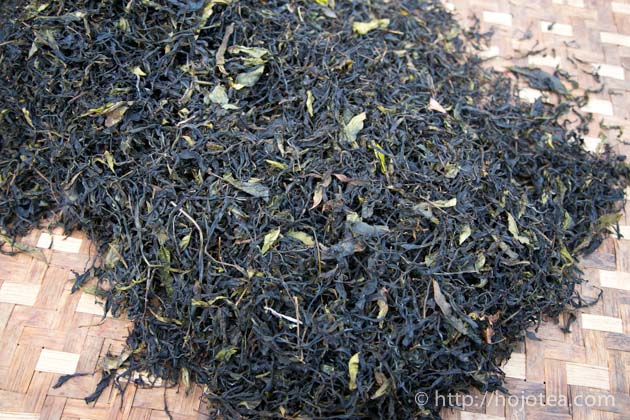 The above photo shows unsorted loose tea (Mao-cha).
Tea lovers are drawn to this tea for its robust body
One of the characteristics of purple tea is its strong and pronounced body. When sipping Gao Shan Purple Tea, its flavor spreads in the mouth, leaving a lingering sweetness. The tea has a faint scent resembling honey or sweet hay, which evolves into a full-bodied honey aroma as it matures.
Compared to regular tea, purple tea is known for its high viscosity, making it difficult to process. In my experience with various purple teas, most of them tended to have a burnt odor during the pan-frying process, making them less desirable. This was likely due to poor temperature control during pan-frying, causing the tea leaves to scorch and imparting a burnt flavor with a slight bitter taste.
However, the High Mountain Purple Tea that I recently acquired underwent careful processing by skilled artisans who meticulously pan-fried the leaves without burning them, resulting in a tea that is easy to drink and recommend both for immediate consumption and aging.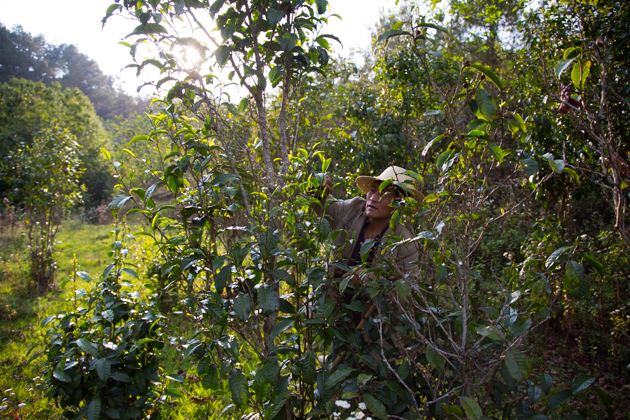 High Mountain Purple Tea is different from Zi Juan Tea.
When people hear "purple tea," they tend to confuse it with Zi Juan Tea discovered in Nan Nuo Shan (南糯山)in southern Yunnan Province in 1985. The purple tea found in Nan Nuo Shan had a purple color and was not suitable for drinking due to its strong bitterness. Later, through cultivar improvement, a selection called Zi Juan Tea suitable for drinking was created. However, the history of Zi Juan Tea is short, and it has only recently been in circulation. Most of the tea trees are of young-age garden tea which cultivated in tea gardens using modern agricultural methods.
There are purple tea trees over 100 years old in the high mountain areas of Lincang, Yunnan Province. Tea has been a part of people's lives as a beverage long before the discovery of purple tea in Nan Nuo Shan in 1985. The appearance of the leaves is similar to that of ordinary tea, except for the occasional purple stem. Therefore, High Mountain Purple Tea is thought to be a subspecies of Camellia sinensis. When tea is well-processed, the taste is not bitter, and it has a pleasant flavor that is easy to drink, just like regular tea. It's suitable for further aging as tea will develop more intense sweet honey-like note.