This tea gives a subtle smoky note with a hint of dried longan fruity note, with a long-lasting finishing down the throat.
Lapsang Souchong, also known as Zheng Shan Xiao Zhong, is a tea that exists in two distinct varieties. One variation is renowned for its smoky aroma, achieved by drying tea leaves over burning pine wood, while the other possesses a sweet and fruity fragrance. Despite their contrasting aromas, the fruity variety of Lapsang Souchong is typically considered more costly and is enjoyed by passionate tea enthusiasts in China. However, it is worth noting that there are also high-quality teas available in the smoky variation of Lapsang Souchong.
This particular type of tea is made using rare tea leaves called "Qi Zhong," which are naturally grown at an altitude of approximately 1300m in the Tong Mu Guan area of Wu Yi, located in the Fujian province.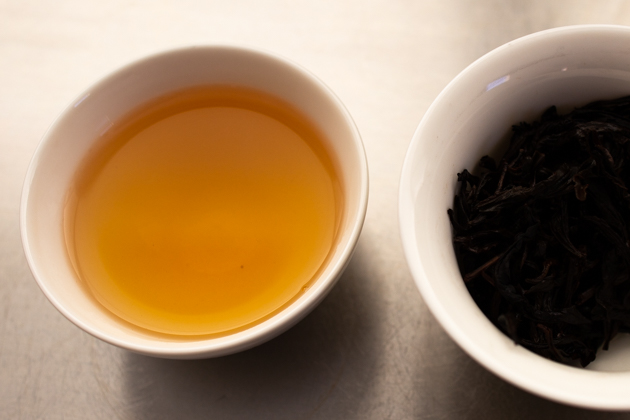 Lapsang Souchong, whether with a fruity fragrance or a smoky aroma, is a delightful tea. It is worth noting that many individuals have a preference for the smoky variety. Each type possesses distinct characteristics, and for tea enthusiasts, the ability to appreciate both variations of Lapsang Souchong is one of the appealing aspects of this tea.
Passion for Tea Leaves, Processing, and Pine Trees
During the three main stages of tea production, namely withering, fermentation, and drying, high-grade Lapsang Souchong tea is typically exposed to heat generated by burning pine trees. A pine tree with a diameter of approximately 1 meter is necessary to meet the essential requirement. Our Lapsang Souchong Qi Zhong Classic boasts a delicate and elegant taste with a long-lasting aftertaste that permeates deep into the body. The distinct aroma derived from the pine is responsible for this unique flavor profile. In addition, this black tea has a one-of-a-kind scent that resembles dried longan.
It is worth noting that this high-grade type of Lapsang Souchong does not have a clear name in the local area, and different producers use different names. Our tea is made from a variety which is locally known as "Qi Zhong" or "unusual variety," hence we chose that name for our product.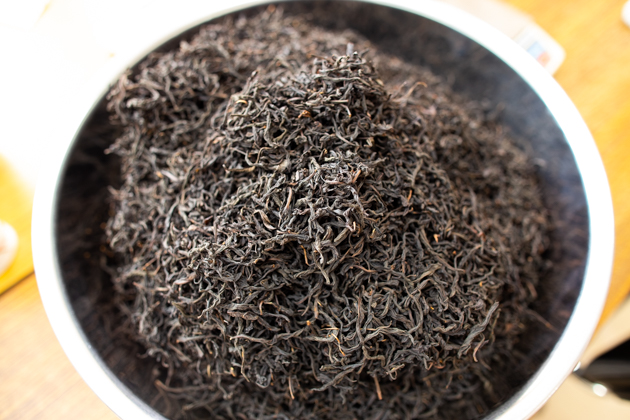 A Giant Pine Tree with a Diameter of 1m
The quality of the pine tree used is a crucial aspect in the production of Lapsang Souchong. The age and diameter of the pine tree are directly proportional to the quality of the tea; therefore, not just any pine tree can be utilized. Old pine trees, which grow slowly and contain minerals with high density, are preferred as they release an elegant and long-lasting aroma. At our store, the Lapsang Souchong Qi Zhong Classic is made using a colossal pine tree with a diameter of one meter. This tea has a profound fragrance that imparts a sensation that pervades every part of the body, even though the aroma is similar to that of other teas.