Dan Zhu means the single tree. It is supposed to be the meaning of Dan Cong. In Phoenix Town, since the word Dan Cong does not really meant for the single bush tea, the term Dan Zhu is more appropriate to be referred to the single bush tea.
However, Dan Zhu is a very tricky name. This name can be used for any tea as long as tea is collected from a particular single tea tree. For example, if there are 100 tea trees in one tea garden and the farmer segregated all 100 tea trees and processed into 100 batches of tea accordingly, technically he will have 100 different types Dan Zhu. So the moral of the tea manufacturer counts when we are dealing in Dan Zhu Phoenix Oolong. Usually, the tea that is introduced as Dan Zhu Oolong is supposed to be of very famous tea tree in their village, or the tea that gives distinctive unique flavor. As such, Dan Zhu oolong is very popular and of high demand. For Dan Zhu oolong, usually it is essential to place a pre-order before tea season starts.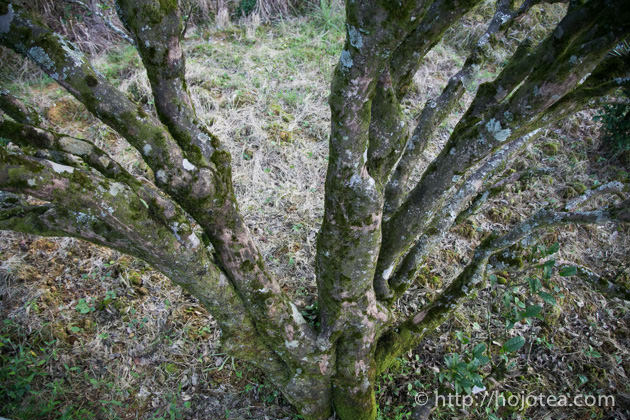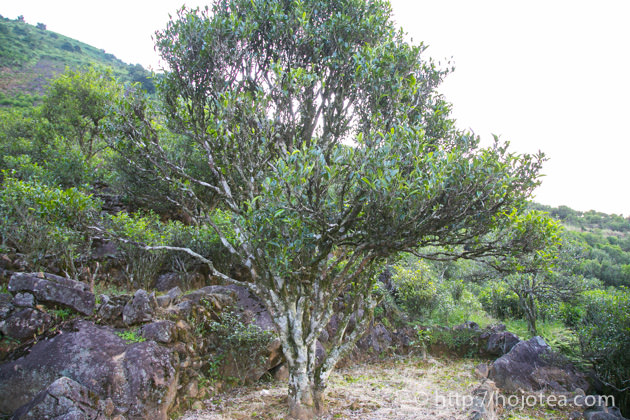 烏崠山烏崠村李仔坪(Wu Dong Village Li Zhai Ping)1100m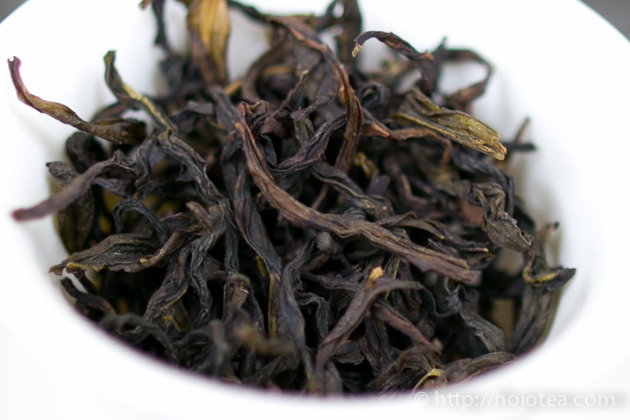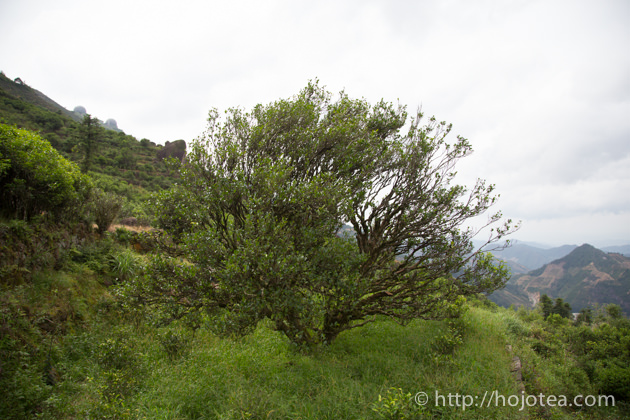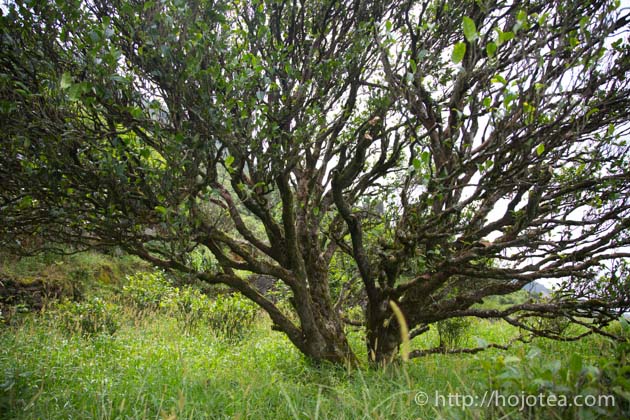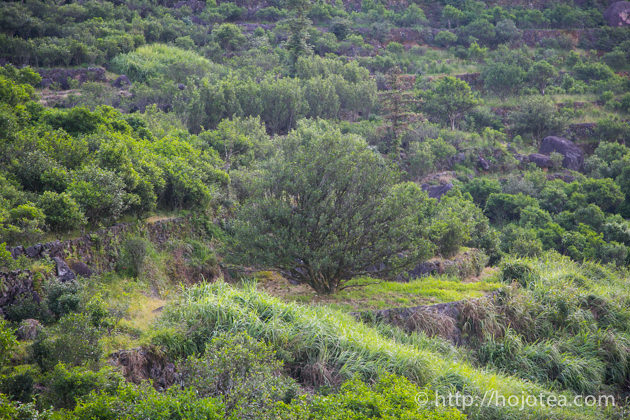 This tea is produced from a very famous tea tree that all tea farmers or manufacturers in Phoenix village should know about it. This tree is often introduced in various tea books.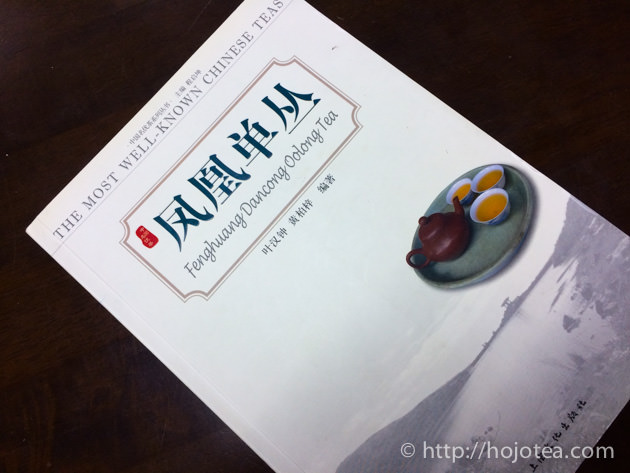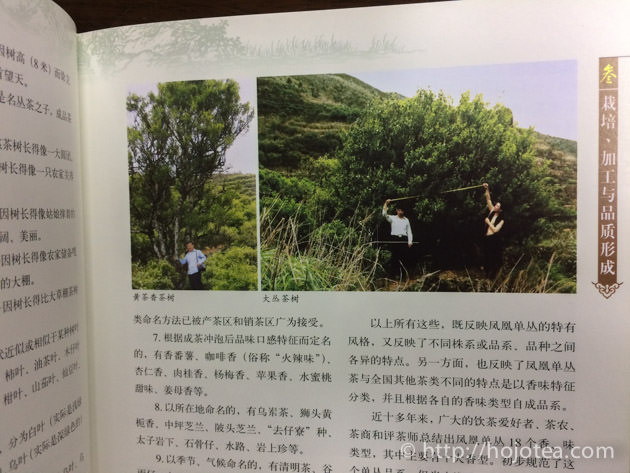 It is of outstandingly a huge tea tree and the leaf is round and big. The tree belongs to the Wen family. Since tea tree is too old to be identified, people are calling it as Wen Zhong. According to my manufacturer, there are a lot of people who wanted to purchase this tea. But Mr. Wen did not want to sell it. All the while, he was processing it by himself. Lately, this tea tree was getting weaker due to series of frost damage and plant disease. My tea manufacturer helped Mr. Wen a lot to preserve this tree. As this tea was successfully recovered, Mr. Wen appreciated and sold it to my manufacturer. That is how we have had an opportunity to purchase this rare tea. The total quantity of tea produced from Wen Zhong was approximately 3kg. While 1kg was already sold to someone else, we purchase the remaining 2kg.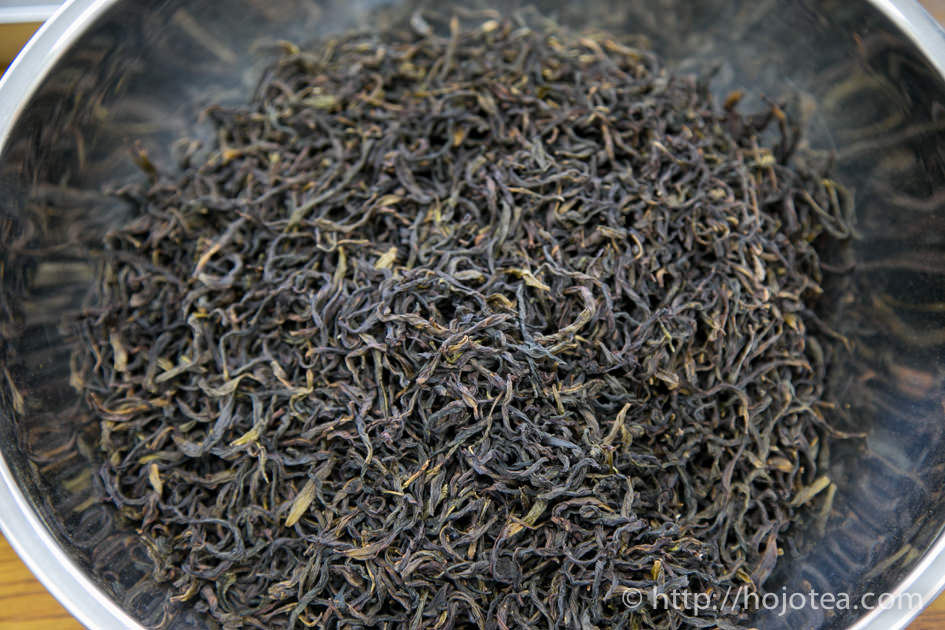 This tea tastes extremely soft and long lasting that is like a naturally-farmed pu-erh tea. It gives a flavor that reminds me of fresh mangoes and lilies. It has very rich mouth-feel with silky texture that lingers for a long time down the throat.