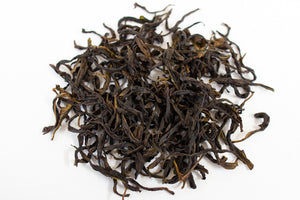 This tea is made from one single old tea tree which aged about 150 years old tree at an altitude of 1100m in Wu Dong Hu Village. Tea is only harvested once per year in spring.

It has a pleasant and refreshing sweet floral scent like magnolias, hyacinth, and at the same time you can feel a hint of dried fruity note such as dried apricots lingers on palate.

Because the altitude of the cultivation area is high and the trees are very old, the tea grows very slowly. It is rich in tea substances and its flavor lasts for many brewing, and you can feel the taste travels deep down the throat and lingers for a long time.
Below is the photo of the tea tree.