Speaking of tea with a unique name in the Phoenix oolong, isn't it none other than Ya Shi Xiang (Duck Shit Scent)? There is a legend that the tea was so fragrant, and the owner of this tea tree intentionally used a terrible name because he was afraid of the tea tree being stolen by people.
However, in recent years, some people find this name is not so appropriate, and the name Yin Hua is used instead. Nevertheless, the name of "Ya Shi Xiang" (Duck Shit Scent" is still alive, and some producers use both names.
Dan Zhu means tea is harvested from only one particular tea tree. It is very rare,  and only the old tea trees are selected, and its high-end quality is clearly reflected by its outstandingly long-lasting finishing, and you can enjoy a multi-layers of complex flavor.
This Yin Hua Xiang Dan Zhu is made from an old tea tree aged about 180 years old, it is grown at high altitude of 1000m in Ping Keng Tou of Phoenix mountain.
Below is a picture of the tea tree from which this tea was harvested.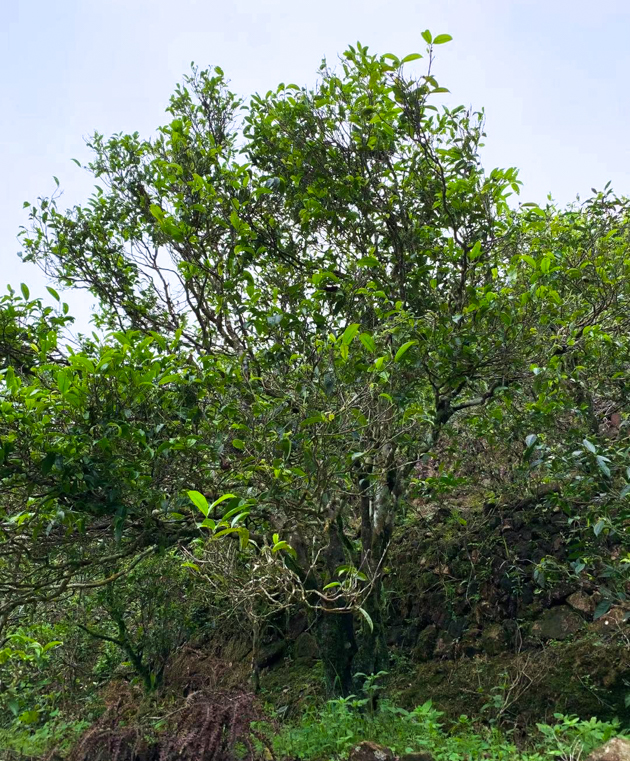 Some people might think that Yin Hua or Ya Shi Xiang refers to a specific type of scent, but the scent varies depending on the growing environment of the tea tree, climate, fermentation, charcoal baking, etc.
This Yin Hua Xiang Dan Zhu 2021 has a fruity scent reminiscent of guava, pear, and prunes, with a mild undertone of ginger flowers.