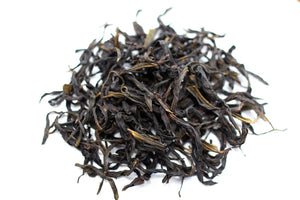 This tea has a fragrance that closely resembles the blossoms of the Japanese snowbell.
To enhance the floral character of Yu Lan Xiang, the charcoal roasting process is conducted at a low temperature.
In addition to the scent of Japanese snowbell, there is also a faint hint of lily fragrance, making it a tea with a very refreshing aroma.
Origin: Near 700 meters in the eastern outskirts of Fengxi Village, Wu Dong Mountain.