Jin Yu Lan is a tea with the scent of Yu Lan (Jade Orchid, or Yu Lan Xiang in Chinese), which is one the top ten scents of Phoenix Oolong.
In Chinese, Yu Lan Xiang means white magnolia.
Also, Jin Yu Lan is the Chinese name for Golden Magnolia.

When I first drink this tea, as the name suggests, the scent of magnolia is intense.
It also has a lily-like floral scent, and it has a hint of sweet fruity scents like strawberries and raspberries.

As this is a Lao Cong (old tea tree), it gives a silky smooth drinking sensation and long-lasting finishing with deep aftertaste.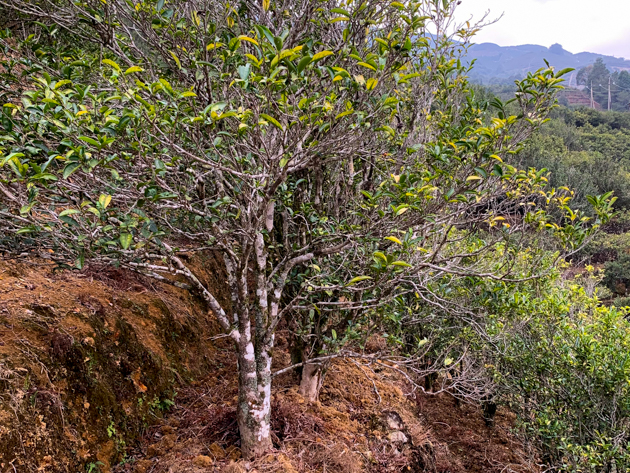 The tea tree of Jin Yu Lan.
The production area is about 800m above sea level at Feng Xi Ding, Dong Jiao Village, and the tea tree is more than years old.