You Hua Xiang means the scent of citrus flowers. It has a refreshing citrus-like top note with a smooth drinking sensation.

Tea is harvested from 50 years old tea tree at an altitude of about 700m from Dong Jiao Village of Feng Xi in Phoenix.
The photo below is the actual tree.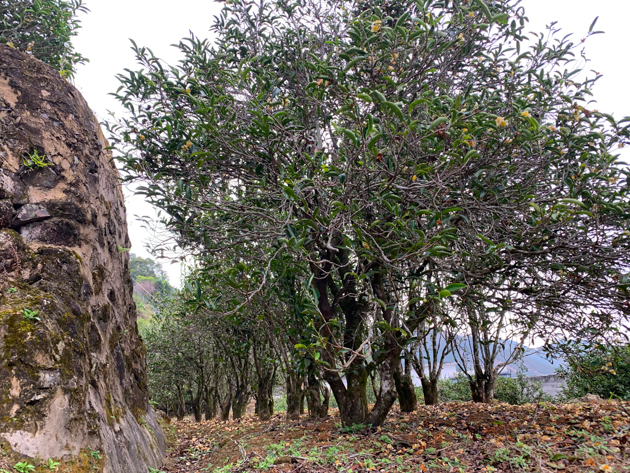 Yuzu in China is a large citrus fruit like pomelo, and it is different from yuzu in Japan. Perhaps if someone is not familiar with the Chinese Yuzu flowers, the flavor is resembles hyacinth and magnolia. It is a very fragrant tea with a strong aroma.