It is a rare jasmine tea that can only be made by us who stayed in Yunnan for nearly two months every year to select the teas according to our quality criteria.

Normally, jasmine tea is made of green tea. It has a strong jasmine flavor and weak in tea taste.

After trying so many jasmine teas available in tea market, we decided to produce our own jasmine tea using the raw pu-erh tea. You might worry that raw pu-erh tea gives an odd flavor like old furniture or stale odor. This tea is totally not like this. On first sip, you will enjoy an up-lifting refreshing jasmine bouquet, and then a rich tea taste, with a mellow drinking sensation, and long-lasting aftertaste; this is not just an ordinary jasmine tea. It is a well-balanced jasmine tea in both taste and flavor.

We carefully selected the base tea from the natural farming garden, which uses no pesticide or fertilizer. Thus, tea grows slowly, and it is rich in minerals and tea substances. You can tell by the deep lingering finishing down the throat.
Why do you need to make jasmine tea with pu-erh tea?

The reason for making jasmine tea from raw pu-erh tea is to achieve a richness in taste that can never be obtained with ordinary tea leaves. The strength of the richness is reflected in the lingering flavor; and you can feel the flavor of jasmine travels deep down the throat.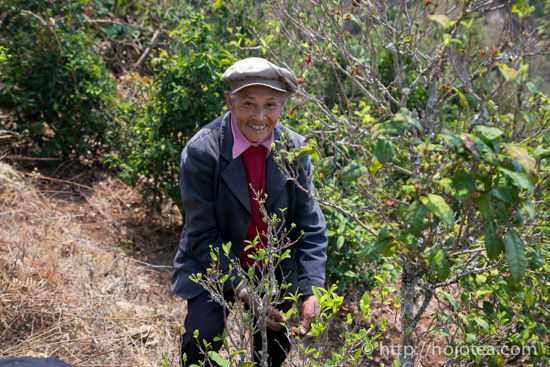 The raw pu-erh tea used for the production this time is a tea leaf of comparable quality even if it is sold as HOJO's standard raw pu-erh tea lineup. This tea is grown entirely naturally. It is located in a mountain which is about 12 hours away from Lincang by car, right next to the Myanmar border. This area has limited infrastructure, no proper tar or cement road, and you will need to use a jeep or tractor to reach the producer, the Lahu villages. These areas are characterized by very little rain and very dry mountains, which are populated with tea trees planted by their ancestors hundreds of years ago. As a tradition of ethnic minorities, they do not give fertilizers and no pesticides, and weeds growing around the tea trees are left unattended. They only remove the weeds once a year before the harvesting in spring, and then weeds will be left untouched for a year again until next spring. According to them, this way of growing the tea trees has been continued for over 1000 years. With this method, tea trees grow very slowly, and very less number of leaves, so tea leaves contain a high concentration of minerals. The quality of these tea leaves is one of the highest in the whole of China, but because it is located in the mountains, we obtained the tea leaves at a realistic price and made jasmine tea with a rich taste that is unachievable with ordinary tea.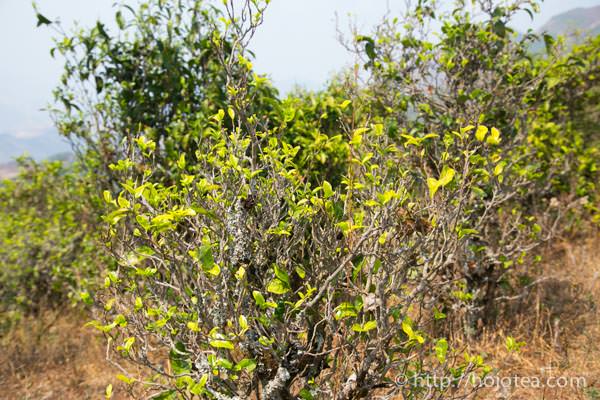 The tea trees in natural farming garden. Obviously there is very less tea leaves on each tree.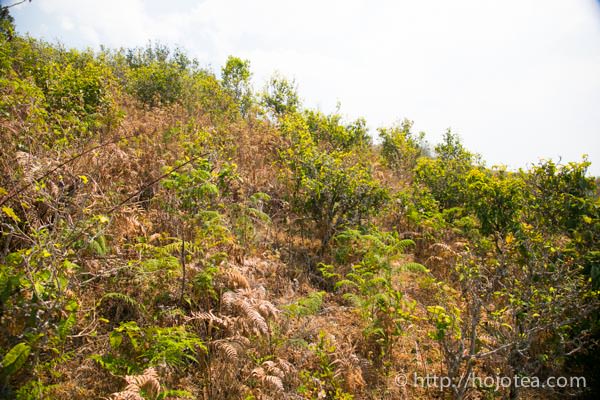 Jasmine raw pu-erh tea looks just like white tea or green tea

When you heard about jasmine raw pu-erh tea, you may be mistaken for "Did you make jasmine tea with the brown-colored tea which the flavor is musty like old furniture?" No doubt that many people associate pu-erh tea as the dark color ripe pu-erh tea, which is made by microbial fermentation. Ripe pu-erh is a tea developed in the 1970s and has a history of about 40 years. On the other hand, raw pu-erh tea is dried under the sun after being heated in the same way as green tea, but for raw pu-erh tea, some remaining enzymes are activated during the sun-drying process, and it becomes a semi-fermented tea. In other words, from the viewpoint of manufacturing method, it can be said that raw pu-erh is very close to white tea, green tea, or Taiwanese oolong tea.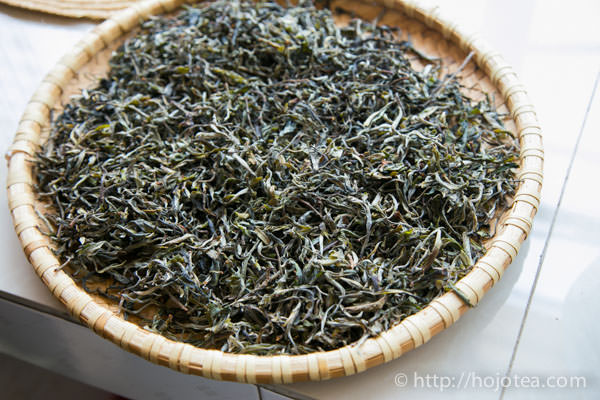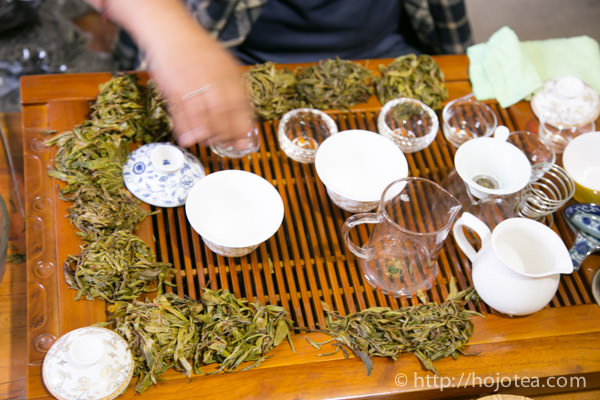 The tea leaves of raw pu-erh tea are green
Enjoy the lingering sweetish taste of minerals that you can't get it with ordinary tea


In Yunnan, it is said that the higher the quality of tea, the softer the taste and after drinking such tea, the warmer the body feels. In fact, drinking pu-erh Jasmine tea makes your face blushes and your body warms rapidly. This is because the minerals aid in improving blood circulation throughout the body, including the face, and depending on the amount you drink, you may become too relaxed and have a tea-drunk feeling. Tea drunk is a feeling of tipsiness caused by lowering blood pressure and improving blood circulation.


How to get the jasmine flavor?
The scenting process is conducted in Guangxi, the hub of jasmine flower plantation in China. Only the right size of fresh jasmine flowers are used, and the scenting is conducted repeatedly at nights, at least five times of scenting in required to produce the upmost quality of jasmine tea. Each time, the fresh jasmine flowers are used, blended with the tea overnight to let the tea absorb the natural jasmine fragrant when the flowers bloom at night.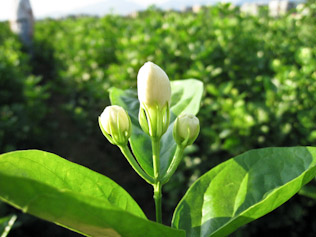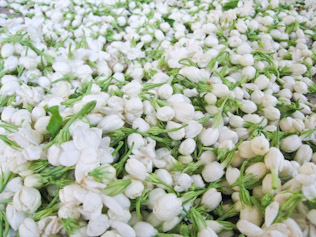 With fresh jasmine flowers, the outcome of scented jasmine tea is totally different from the commercial jasmine tea which is perfumed with essential oil. The pu-erh Jasmine pearl is scented with fresh jasmine flowers for many nights, so the jasmine flavor can lasts for several brewing. After brewing, the jasmine flavor still remain on the brewed leaf, unlike the perfumed jasmine tea, the flavor reduced drastically on second brew. 



The tea in pearl-shape is mixed with the fresh jasmine flowers, and proceed for scenting overnight.

The next morning, the jasmine flower is sieved and separated from the tea, and the tea will be dried, and keep for the next scenting with fresh jasmine flower again.