This tea is made by a farmer and producer from Tong Mu Guan in Wu Yi. Hojo collaborated with him for a few years in making Wu Yi teas including the Lapsang Souchong. This tea is one of the small species of Lapsang Souchong. The tea trees are grown in totally sustainable tea garden, without using any pesticides and no organic fertilizers too.
In Chinese, the tea named as "Fei Zi Xiao", literally the laughter of imperial concubine Yang Guifei. It is named after Yang Guifei's favorite lychee.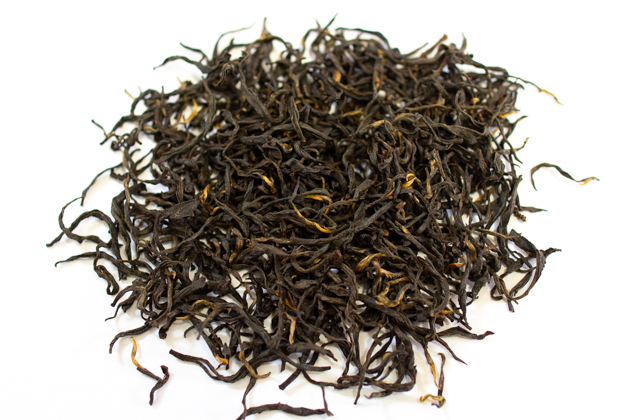 This is a very rare tea even in the production area of ​​Tong Mu Guan.

In general, Fei Zi Xiao is known as a high-end version of Lapsang Souchong, along with Jin Jun Mei.

However, in the production area of ​​Tong Mu Guan, there is no particular definition regarding the name Fei Zi Xiao.
Even with the same name, the characteristic of tea tends to be different for each producer.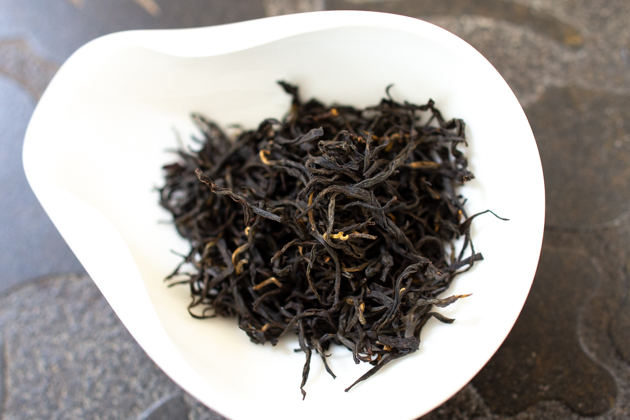 Special tea made from carefully selected tea leaves
Fei Zi Xiao is made from tea leaves from a tea plantation located at high altitude of 1000m-1200m in Tong Mu Guan.
In order to bring out the favorable scent and taste, the producers carefully select the tea plantation area and tea plant where the tea leaves are harvested, and mix them uniquely to create an unique cup characteristic.
Regarding the taste and scent of Fei Zi Xiao, I think it's easiest to think of it as a high-end version of the Qi Zhong.
It has a unique scent reminiscent of peaches, longan and tropical fruits, with a hint of sweet lychee and honey note.

As explained earlier, this tea is a high-end version of the Qi Zhong. The taste of Fei Zi Xiao is very soft, and the length of the lingering flavor and the depth of the aftertaste are the highest level in the lineup of HOJO's Lapsang Souchong series. When you drink it, you can enjoy a deep aftertaste that travels deep down the throat.