Wild Black Tea is made from a rare wild tea called camellia taliensis. It's unlike ordinary black tea from commercial market. This wild black tea has a sweet note like wild honey and extraordinarily strong aftertaste. Its taste is smooth and no bitterness or astringency. The wild tea will warm up the body and we feel relax after drinking it. Wild tea contains high minerals and improves blood circulation.
When we mentioned "wild tea", many people may think it is from the tea tree left unattended and grown like wild plants in nature. In fact, some people simply named these kinds of tea as wild tea. For us, it is not categorized as wild tea. We will just call it as natural farming tea or semi-wild tea. Precisely, the wild tea means it is not planted by the human, but naturally grown in the mountain of native forest. Those wild teas are collected only once in spring by the farmer who lives nearby the mountain.
Tea leaves are collected from older trees
As I explained in my previous article, this year we managed to collect the fresh tea leaves from much older tea tree. As a result, the base quality is improved and it gives quite different characteristic compared to the same tea we introduced in previous years.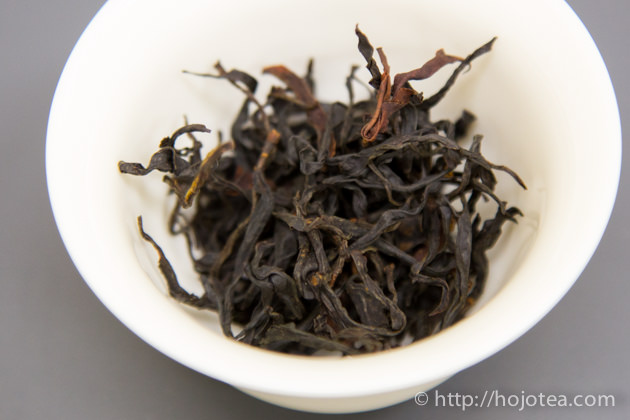 Some people may expect that the tea from older tea tree gives stronger flavor than the younger tree. In fact, tea leaf collected from older tree does not mean it gives stronger flavor or aroma. Instead, it gives softer taste and clearer drinking sensation.
This wild black tea gives a sweet note that reminds me of raw honey or Botrytis wine. Its sweetish taste lingers down the throat for a long time, and no bitter or astringent taste at all.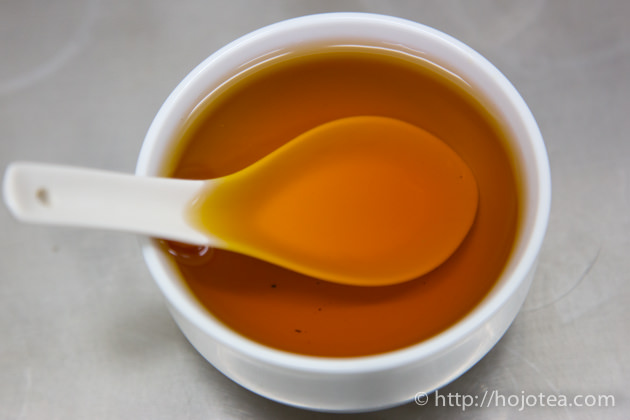 Tea can be aged for many years
If you wish to develop stronger flavor on tea, please keep the packed tea unopened and keep it under the warm environment. If you happen to keep it for more than a few years, you may experience more matured and intense flavor. Since this tea is very rich in minerals, it will mature well during long storage period.