Wu Liang Shan Raw Pu-erh Tea is made from old tea trees grown at one of the famous mountain range in Yunnan called Wu Liang Mountain.

For Wu Liang Shan Raw Pu-erh produced in 2016, the tea has a strong taste and aroma due to the continuous sunny weather before harvesting in spring. This year's tea has a slightly thicker body than usual and has a satisfying taste.
After aging for some years in Malaysia, tea has developed a smooth drinking sensation with dried fruity note.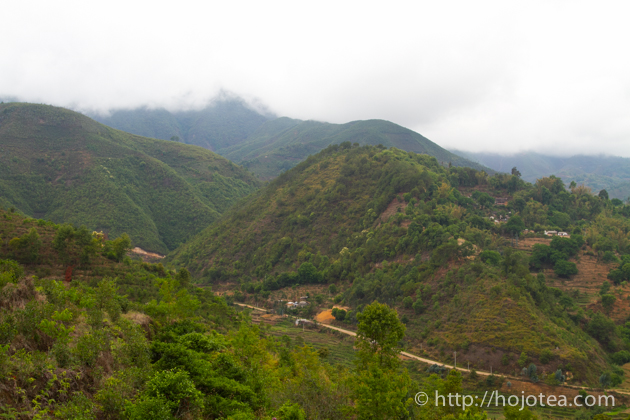 Wu Liang Shan has many old tea trees
Wu Liang Shan is a mountain range from Pu-erh county to south of Dali in Yunnan.
This mountainous range is about 400km.
Some people may imagine Wu Liang Shan is like a high mountain range. But it is rather referring to a broad area that consists of many villages of ethnic minorities. Therefore, the quality of tea varies widely depending on villages and mountains.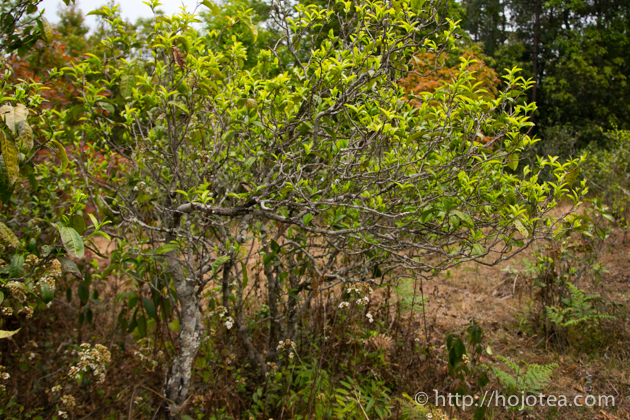 Wu Liang Shan raw pu-erh tea is produced from fresh tea leaves of old tea trees grown at about 2000 meters in Lincang.
The tea garden was owned by Ethnic minorities (the Rafu and Ye race).
They keep their tea garden in feral style (complete wild style). They do not use any fertilizer or pesticide. They do not even conduct pruning of tea trees. This practice was continued for hundreds of years.
Tea trees are growing one by one independently like wild trees, and the garden is surrounded by many weeds. Even though they apply no fertilizer, the environment is a balanced ecosystem. So, the tea garden is completely sustainable.
In a sustainable tea garden, the tea trees spend more time growing. The tea leaves are smaller, and each tea leaf consists of smaller cells. Because of slow growing speed, tea generates more polyphenols and accumulates more substances. As a result, its taste becomes thicker.
"Thick taste" means rich taste and deep aftertaste. It is not bitter or astringent.
For example, we can't feel the depth and thickness of apples if it lacks aftertaste.
Ice cream sold at convenience stores is sweet enough, but it doesn't have a strong aftertaste.
The same goes for tea, if tea is grown naturally (slowly), it has deeper aftertaste.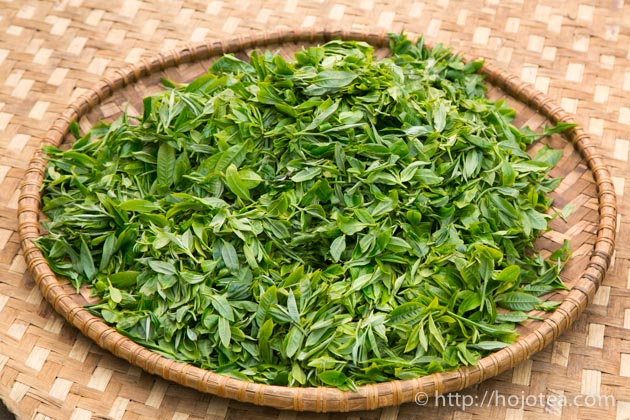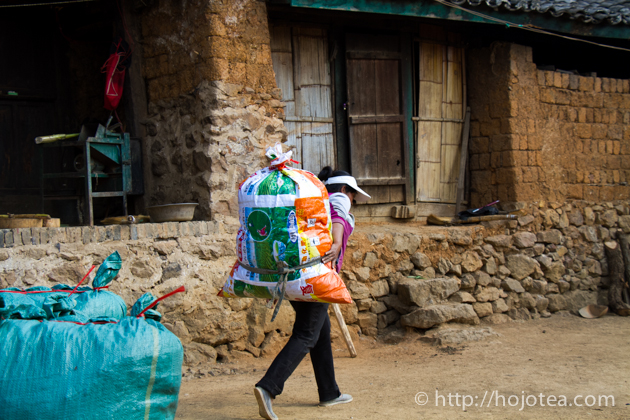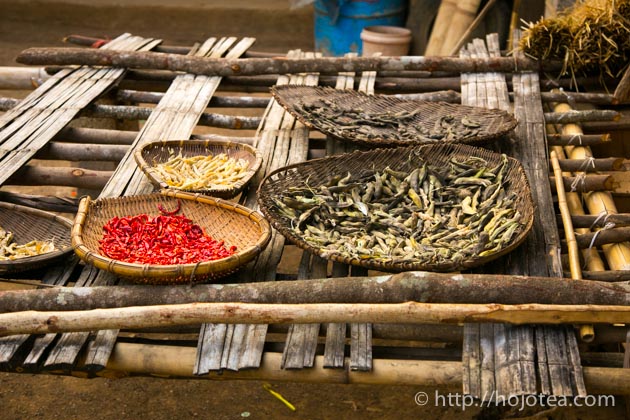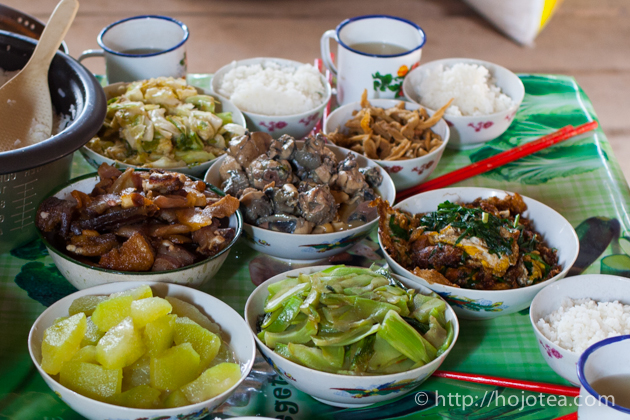 Some people may think that most Yunnan tea is from a natural farming garden.
But in fact, nowadays, most of Yunnan tea is grown with fertilizers.
In recent years, the price of Yunnan tea is gradually increasing and old tea trees are becoming popular.
Because of this, many tea farmers have started to apply fertilizer on tea trees to increase productivity and yield.
This phenomenon is taking place not only in China but also Myanmar and Laos.
Nowadays, the number of naturally-farming tea is far less than tea growing with modern agricultural practice.
Wu Liang Shan raw pu-erh tea has a strong aftertaste and medium body.
People who like strong aftertaste would enjoy this tea.
It gives a flavor like sugarcane, with a hint of brown sugar and honey-like undertone, with a smooth drinking sensation.
Tea processes were well-managed. It has no smoky or scorched flavor.
This tea is easy to enjoy even when tea is young, and it is also good for drinking after aging for years.
Why are some tea lovers so crazy about pu-erh tea?
I often mention to my customers "oolong for flavor and pu-erh for taste."

There aren't any tea that taste better than quality pu-erh tea. The taste I am referring to the extent of the aftertaste lingers down the throat. The flavor of well-aged pu-erh tea is also wonderful, but still, the biggest advantage of pu-erh tea is the aftertaste.

In particular, the tea taste is amazing if tea is grown at higher altitude, harvested from the old tea tree and no any fertilizer is used.
In the case that you ask for oolong tea which is the same quality as such pu-erh tea, its price will be sky high. And it will surely cause fatal damage to your purse.

Because of this, the real charms of pu-erh tea are its thick taste, abundant sweetness and soft drinking sensation like transmitting pure water down the throat.

Usually, tea will start developing the aged flavor after keeping it for 3~4 years.
The well-aged tea gives flavor like fruits or honey. Even if you have no experience with pu-erh tea, you should be able to enjoy the aged flavor.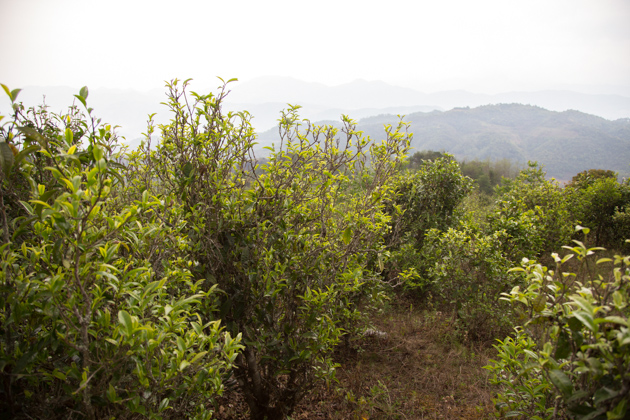 The natural farming tea garden in Wu Liang Shan