This luxurious black tea combines the refreshing aromas of Uva (famous Sri Lanka black tea) and sweet scent of muscatel flavor like honeyed black tea.
Yunnan Ancient black tea with apricot and honey fragrance is an extremely rare tea that combines two coveted aromas among black tea fans. You can enjoy both the muscatel flavor reminiscent of Oriental Beauty or Darjeeling First Flush and the refreshing menthol scent of Uva from Sri Lanka or Formosa black tea from Taiwan. It gives a well-balanced drinking sensation at a harmonious level with the smooth taste that lingers on palate for a long time.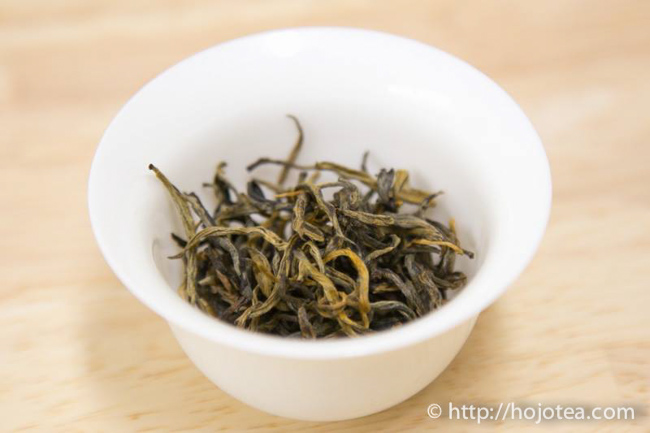 This tea is rich in iron and may cause "tea-drunk" effects.
Additionally, this tea is made from tea trees that have been completely naturally grown for hundreds of years, and it has a deep richness that permeates the throat and warms the body when consumed. Even though you are drinking tea, you may feel pleasantly drowsy and relaxing feeling. This phenomenon is known as tea drunkenness, and it is said to be caused by an improvement in blood circulation. This is good news for those who tend to be constipated or have poor circulation.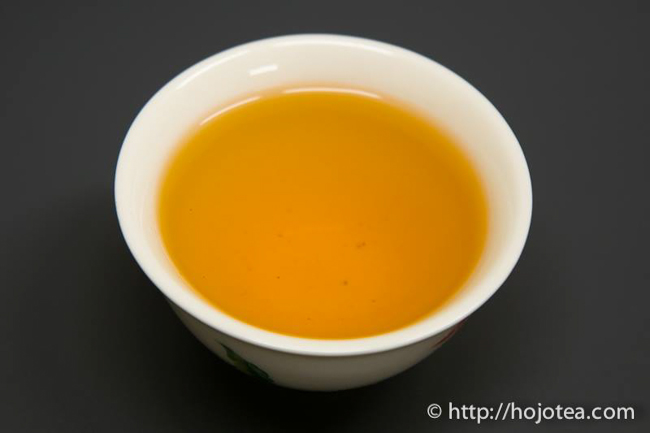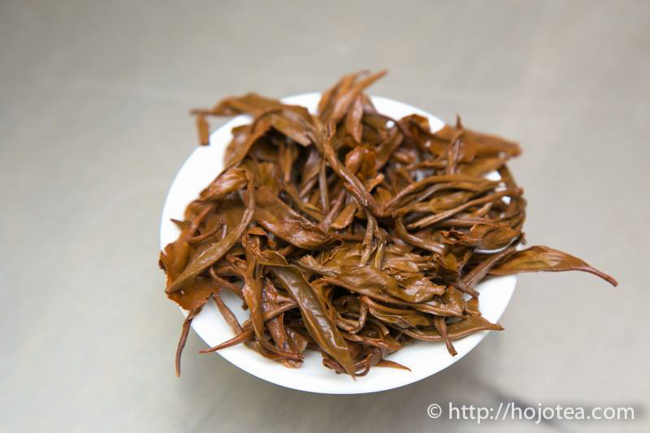 The production area is in the southwestern part of Yunnan Province, in Lincang City, near the border with Myanmar. The tea garden is situated in an area adjacent to the former opium-producing region known as the Golden Triangle, which comprises Laos, Myanmar, and Thailand. The tea is grown at high mountain with altitude of over 2000m.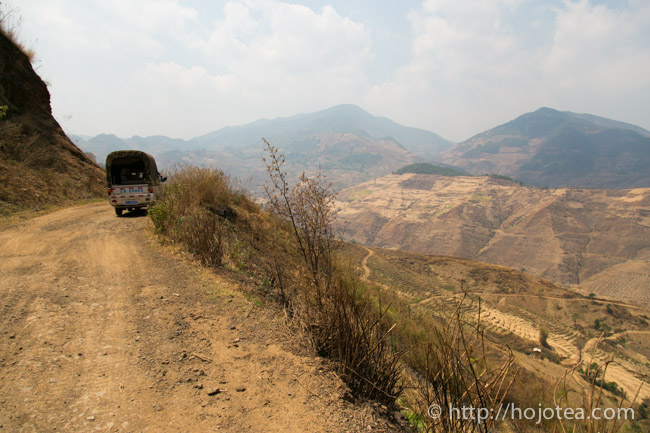 One of the features of this tea is that it is made from tea trees grown through natural farming method (untended cultivation) by ethnic minorities live at high mountain. The tea plants are left to grow naturally, without the use of pesticides, fertilizers, and no pruning, and are allowed to blend in with the surrounding nature as part of the ecosystem. Tea trees become part of the wild plants in nature.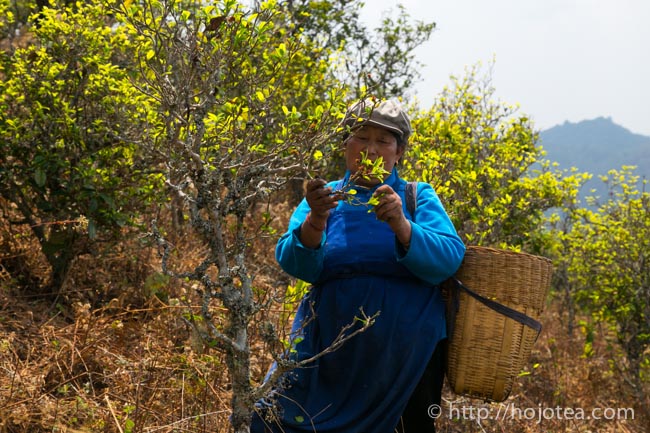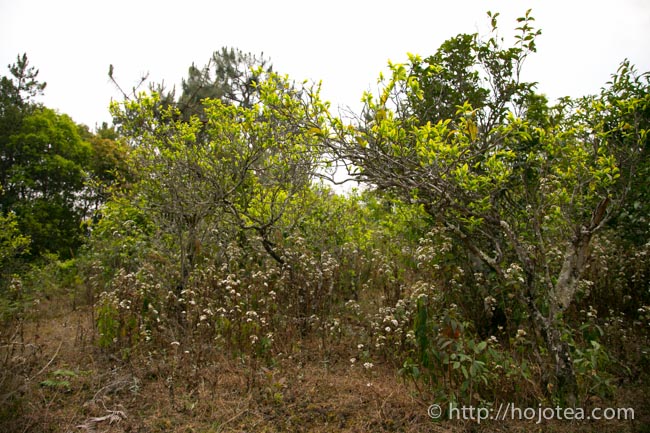 The tea plants, which have become part of the ecosystem, grow extremely slowly and as a result, they do not need to perform photosynthesis actively. This leads to an extremely small number of tea leaves produced per tree. Due to slow growth and a small number of tea leaves per tree, each individual tea leaf contains a high amount of minerals, resulting in the formation of healthy tea leaves.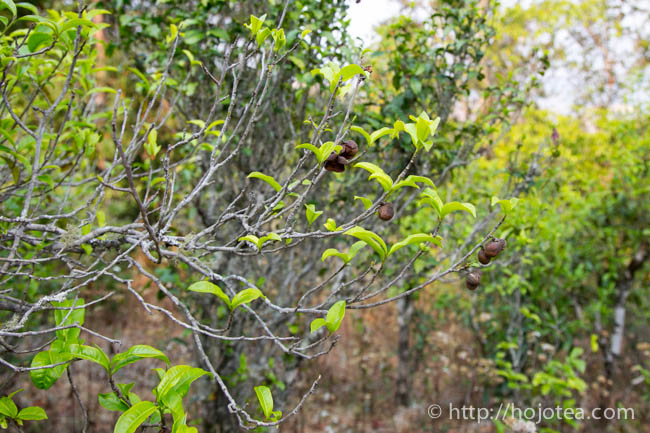 The fact that it is a natural growth method by neglect contributes to the formation of the muscatel flavor. Because no pesticides are used and the farming method does not remove the weeds around the tea trees, many insects inhabit the area around the tea trees, including the leafhopper that loves tea buds. When the leafhopper sucks the sap of the tea leaves, it produces a substance similar to antibodies in humans, called phytoalexin. This substance is oxidized during the fermentation process and produces a sweet aroma reminiscent of muscat grapes. Darjeeling and Oriental Beauty teas are harvested in June when there are many leafhoppers, but in Yunnan Province, even high-quality tea harvested in March can enjoy the muscatel flavor.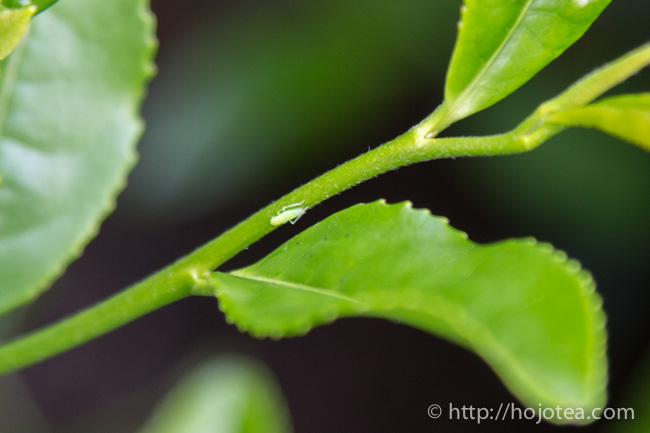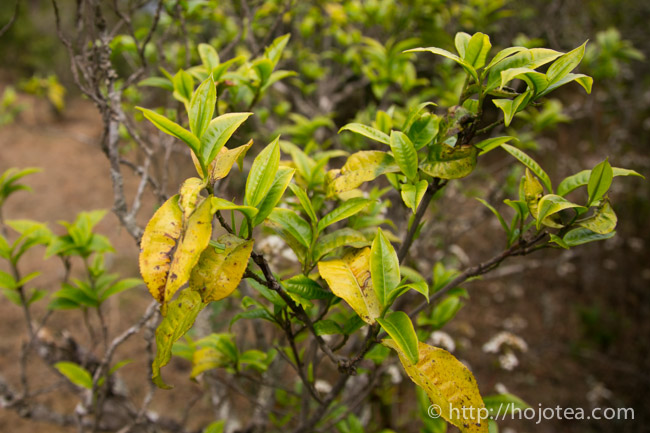 The most important point to emphasize about natural farming tea is its strong and sweetish finishing. It tastes rich, almost like eating wild vegetables picked from the mountains such as wild natural wasabi, and mitsuba. What makes wild vegetables different from cultivated ones? In the case of wild vegetables, they are rich in minerals, which gives them a strong flavor and leaves a lingering sweet taste in the mouth after eating. When brewing natural farming tea, the water quality feels completely different. The water becomes finer and smoother, and you can experience a mysterious sensation of the tea seeping into your body.